EXILE X Summer Camp: May the bridges I burn light the way
Jul 14 - Aug 11, 2018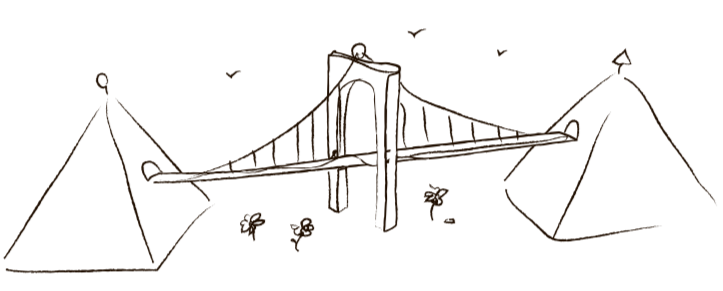 For our final exhibition in Berlin and tenth anniversary year celebration, EXILE cordially invites you to EXILE X Summer camp: May the bridges I burn light the way.
Over the last 10 years EXILE has initiated various formats to expand and democratize access to the exhibition space. A yearly exhibition entitled Summer Camp (2009-2011) was based on an open-call for creative proposals, while Irregular Readings (2013 & 2016) focused on immaterial creative actions. Both formats have the same core principle: to initiate a collective experience, ignite dialogue and create community. Now, for our final exhibition in Berlin, we revive these open-access platforms as a continuation and extension of our participation in the collateral program 5x5x5 of Manifesta Palermo.
Participants: Maria Thereza Alves, Ayami Awazuhara, Madison Bycroft, Sarah Lehnerer, Nchotschi Haslinger, Pakui Hardware, Carsten Höller, Kazuko Miyamoto, Otobong N'kanga, Paulina Nolte, Lydia Okumura, Patrick Fabian Panetta, Albrecht Pischel, Louise Thomas, Iris Touliatou and Lauryn Youden.
Part of the exhibition is the launch of the second edition of the Street Magazine Arts of the Working Class. Following Issue 1: A city as a stateless mind, issue 2 is titled in reference to our public programming in Palermo and Berlin: May the bridges I burn light the way.
→Manifesta Palermo: May the bridges I burn light the way (2018)
→Irregular Readings II (2016)
→Irregular Readings I (2013)
→SummerCamp III (2011)
→SummerCamp II (2010)
→SummerCamp I (2009)