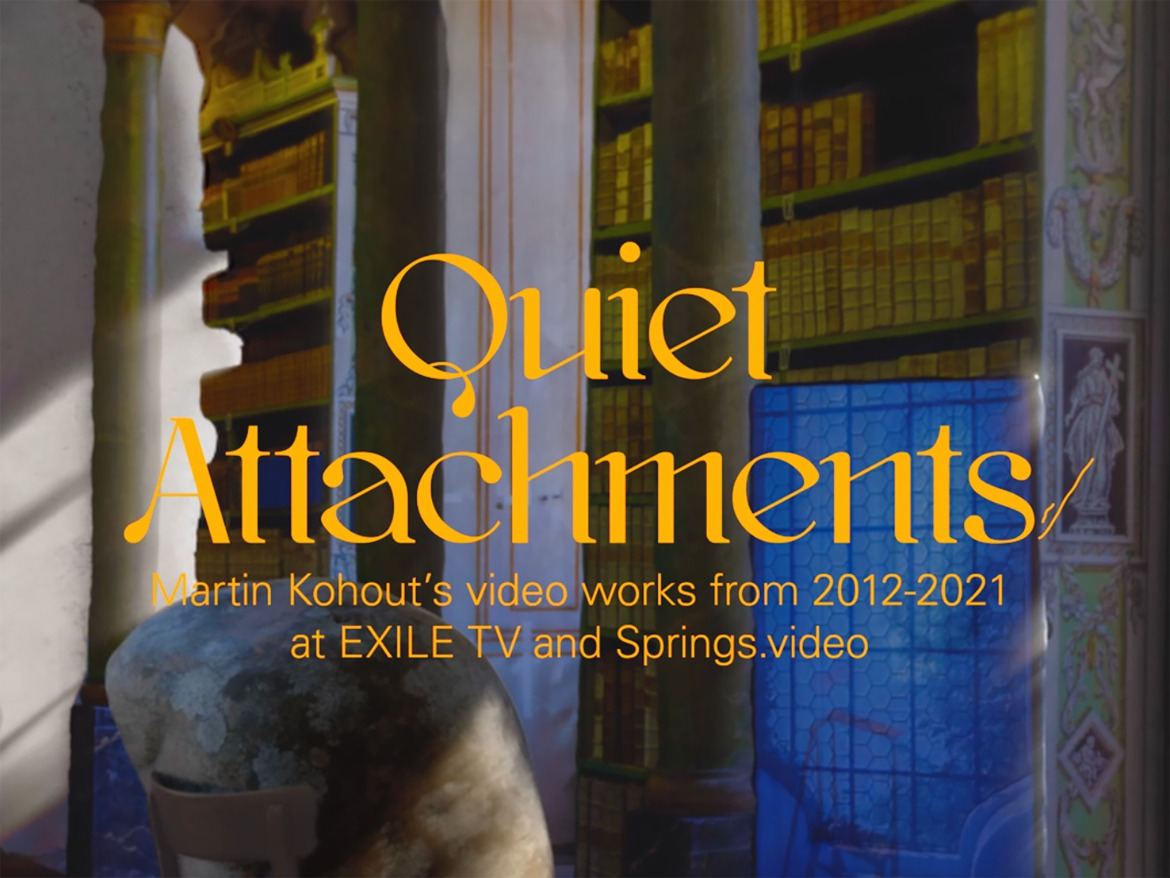 EXILE and SPRINGS VIDEO are happy to present Quiet Attachments – selected videos by Martin Kohout, 2012-2021. Each online channel will feature a different selection of works by the artist which will be accessible until Jan 31, 2022.
To access both channels please click →springs.video or →EXILE TV.
EXILE TV is a new online feature aiming at a wider distribution of film, video and animation. Each program either correlates to the concurrent exhibition in the physical gallery space or presents an independent presentation. All programs are only viewable for a limited period of time.