Berlin Off/On Wall & Former East/Former West
Wieland Speck
Shelly Silver

Nov 4 - Dec 5, 2009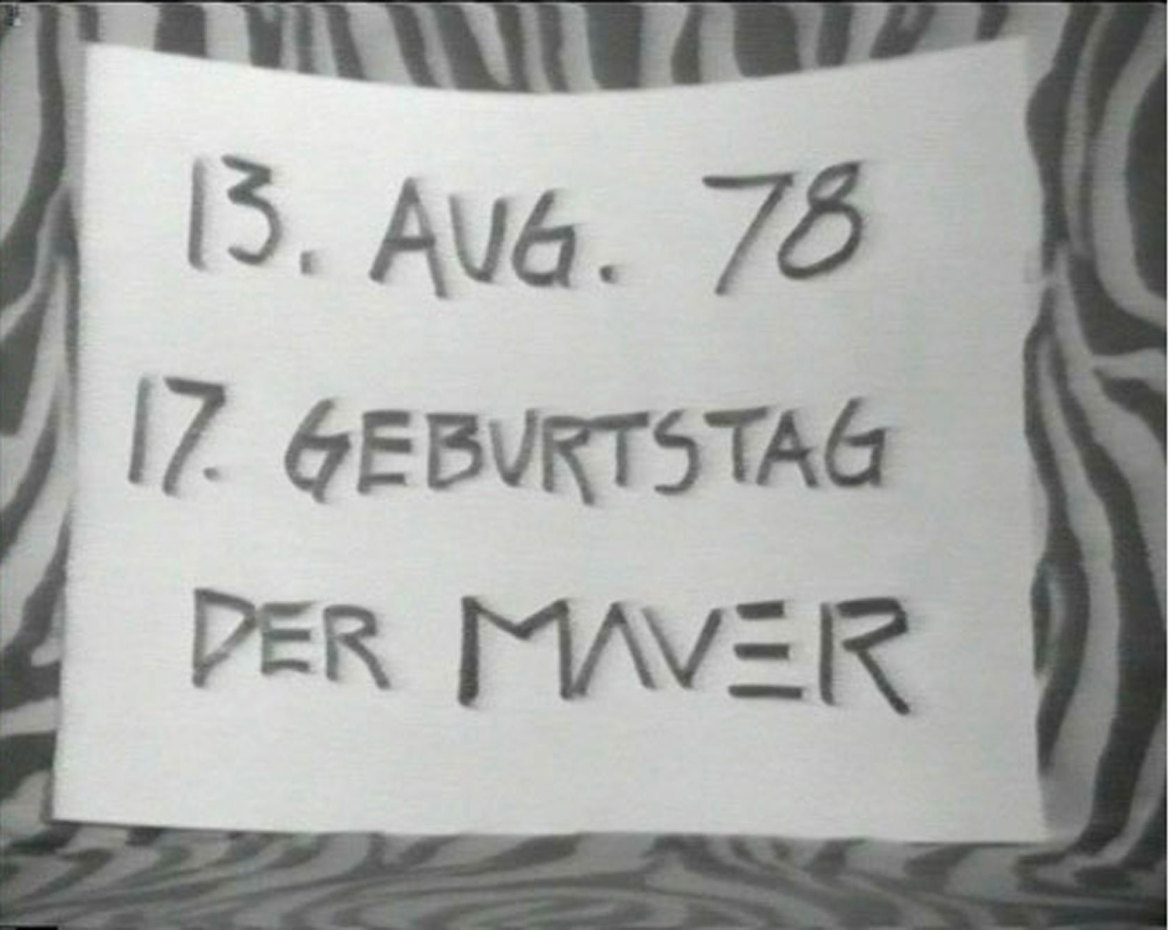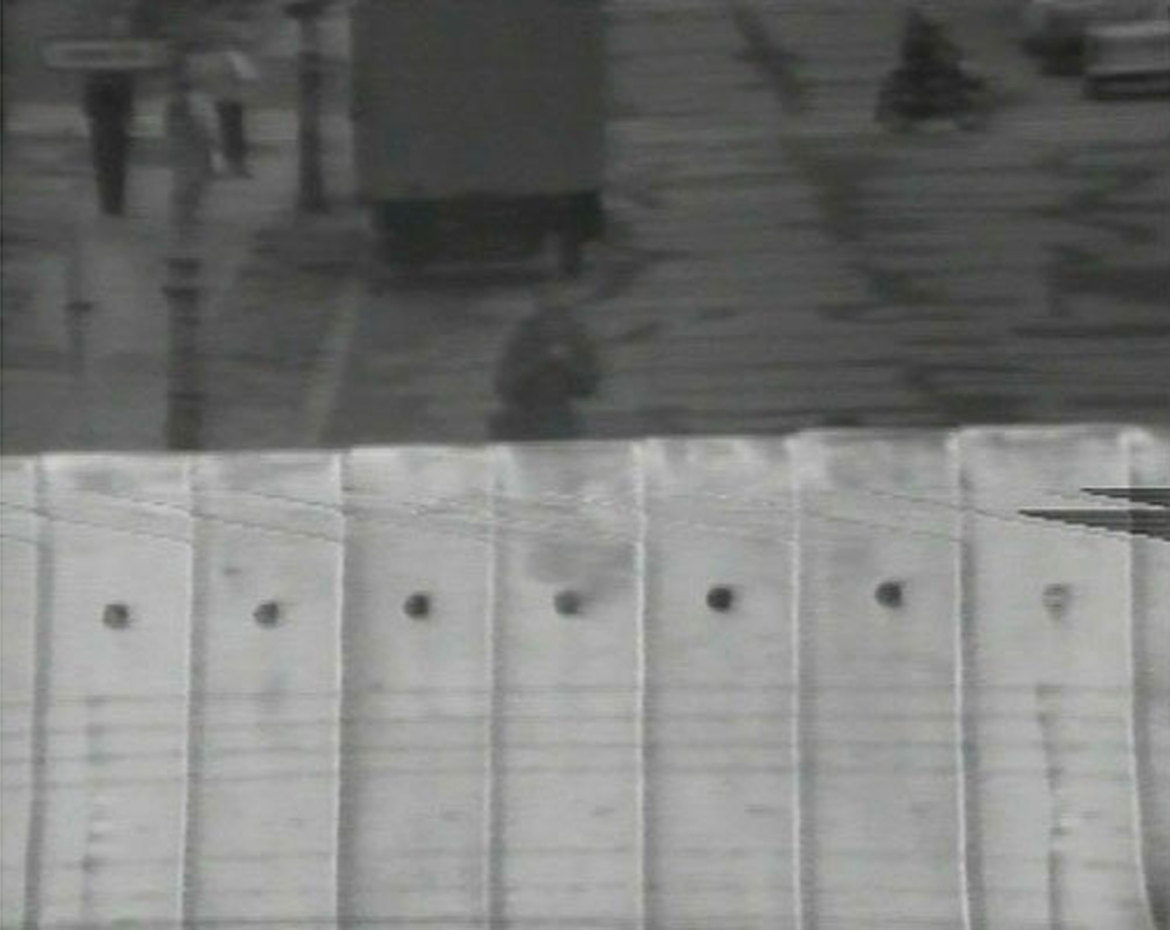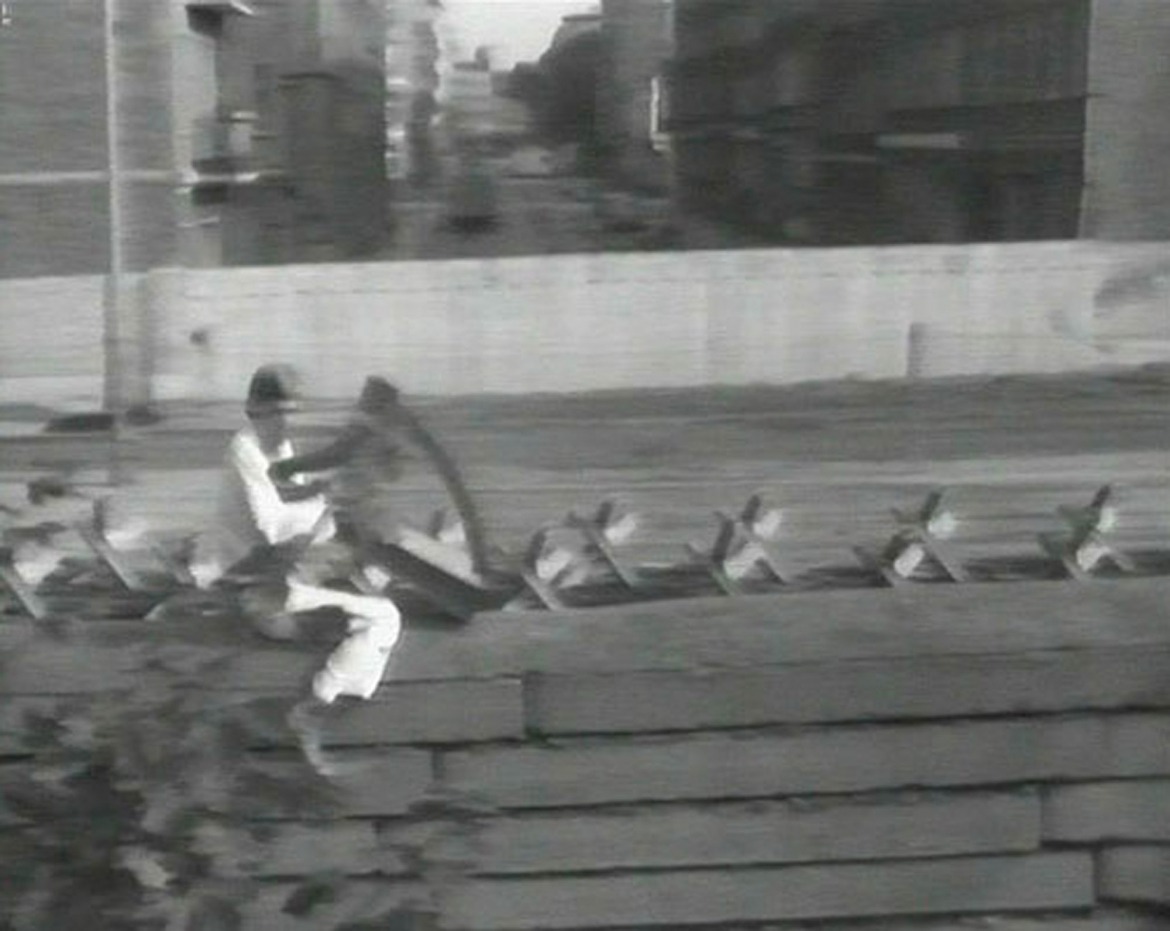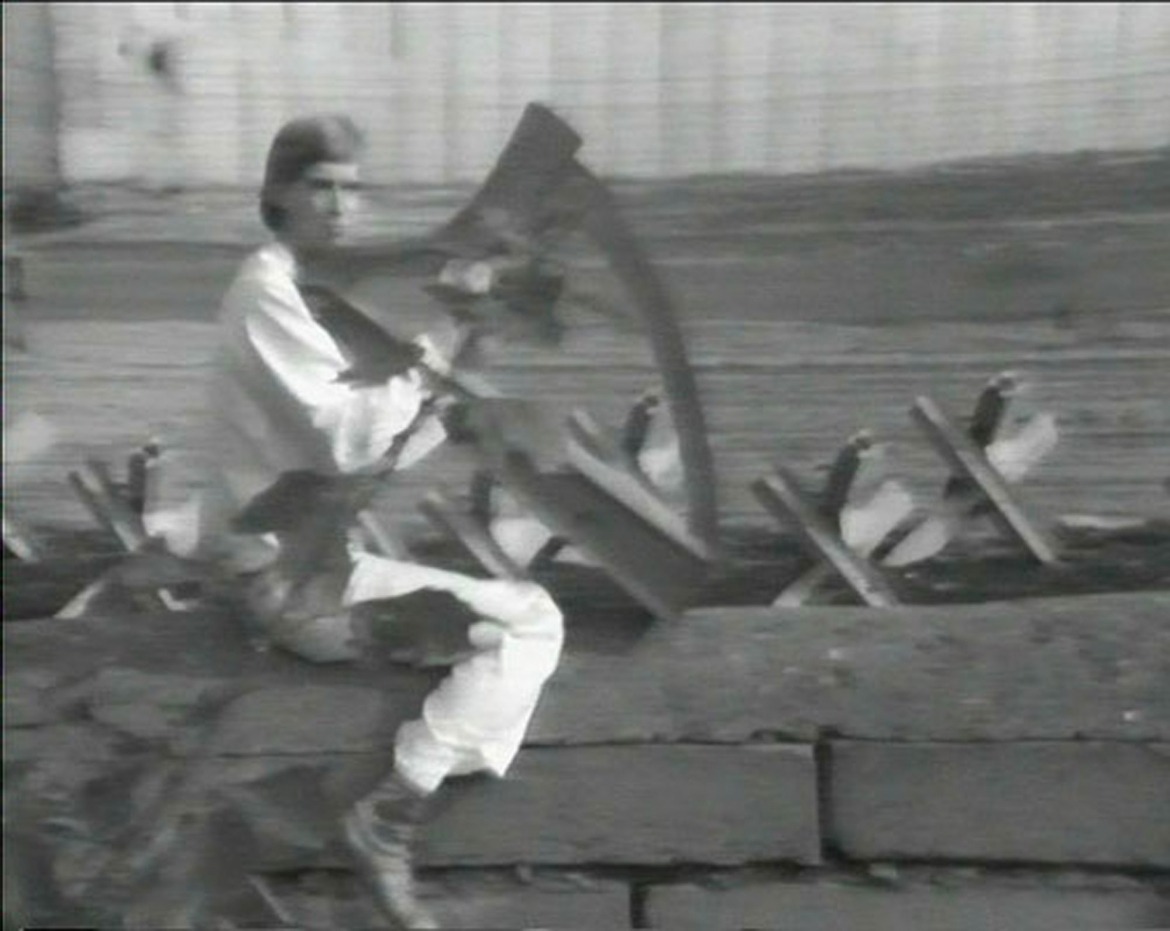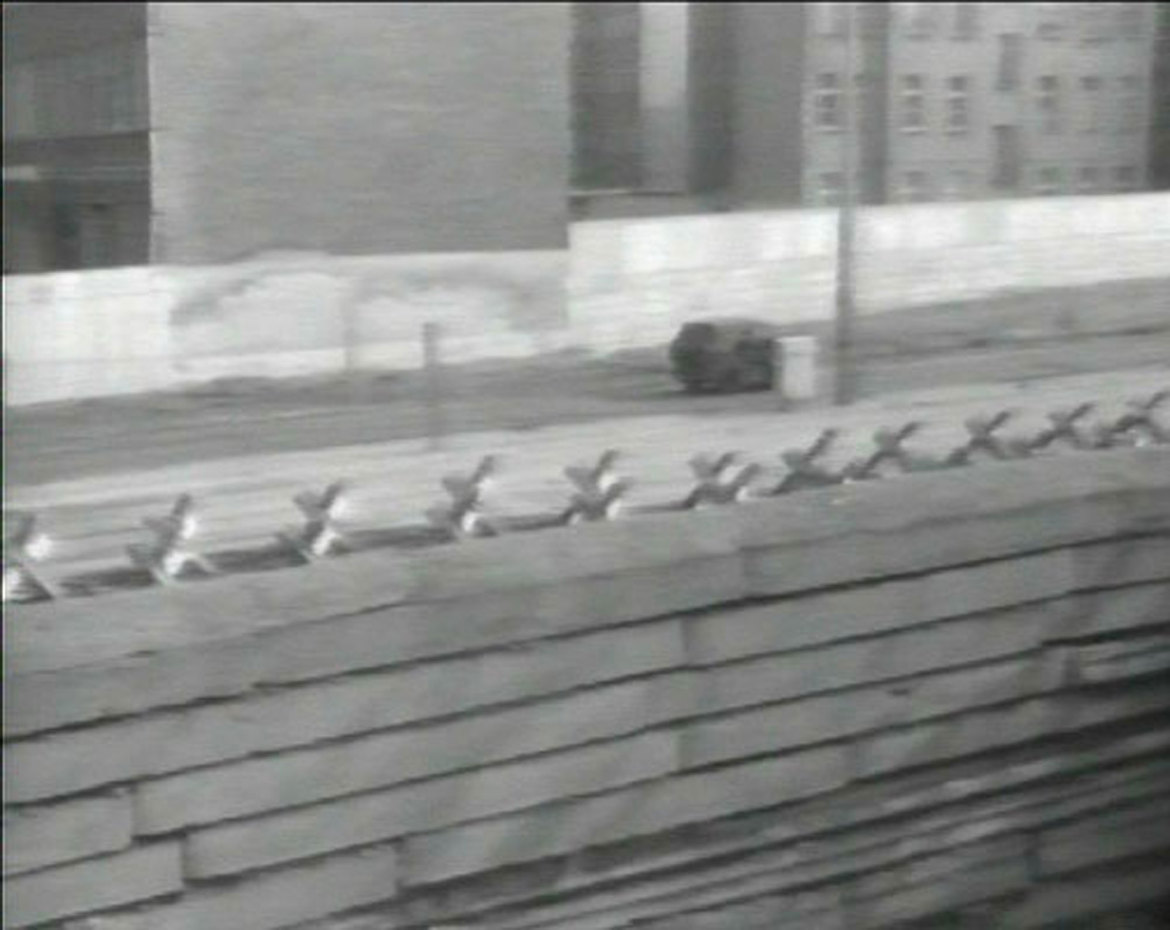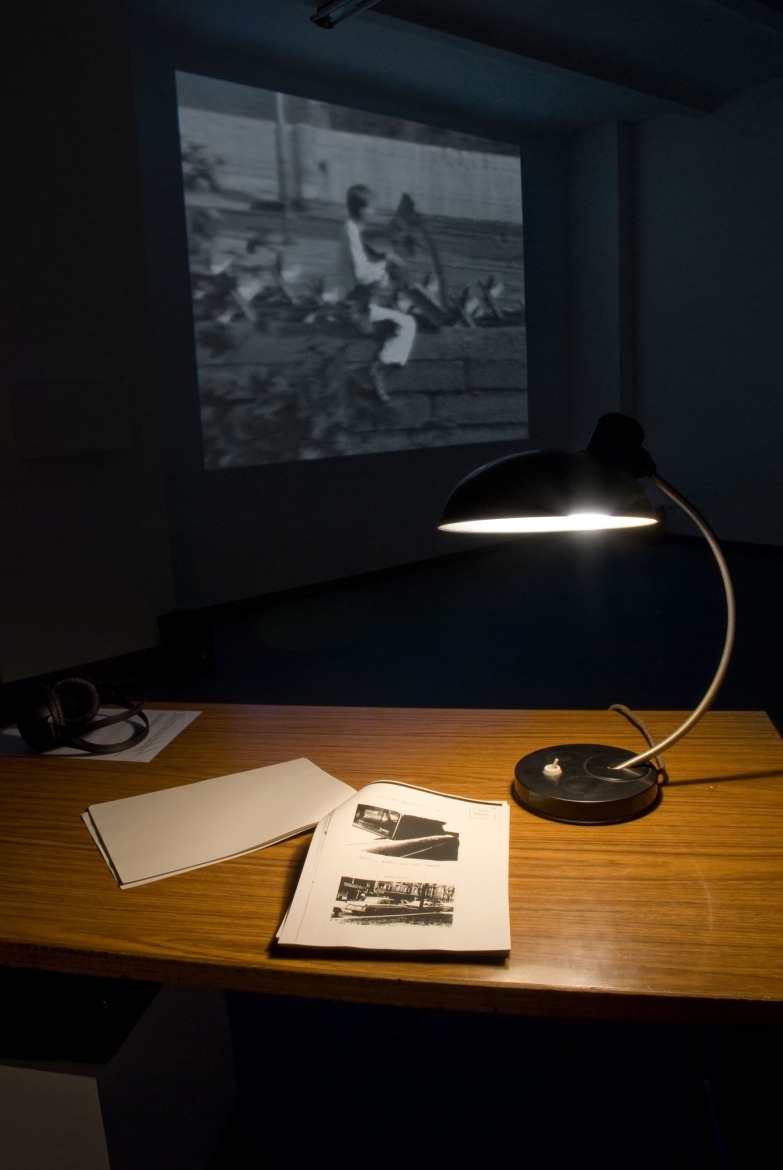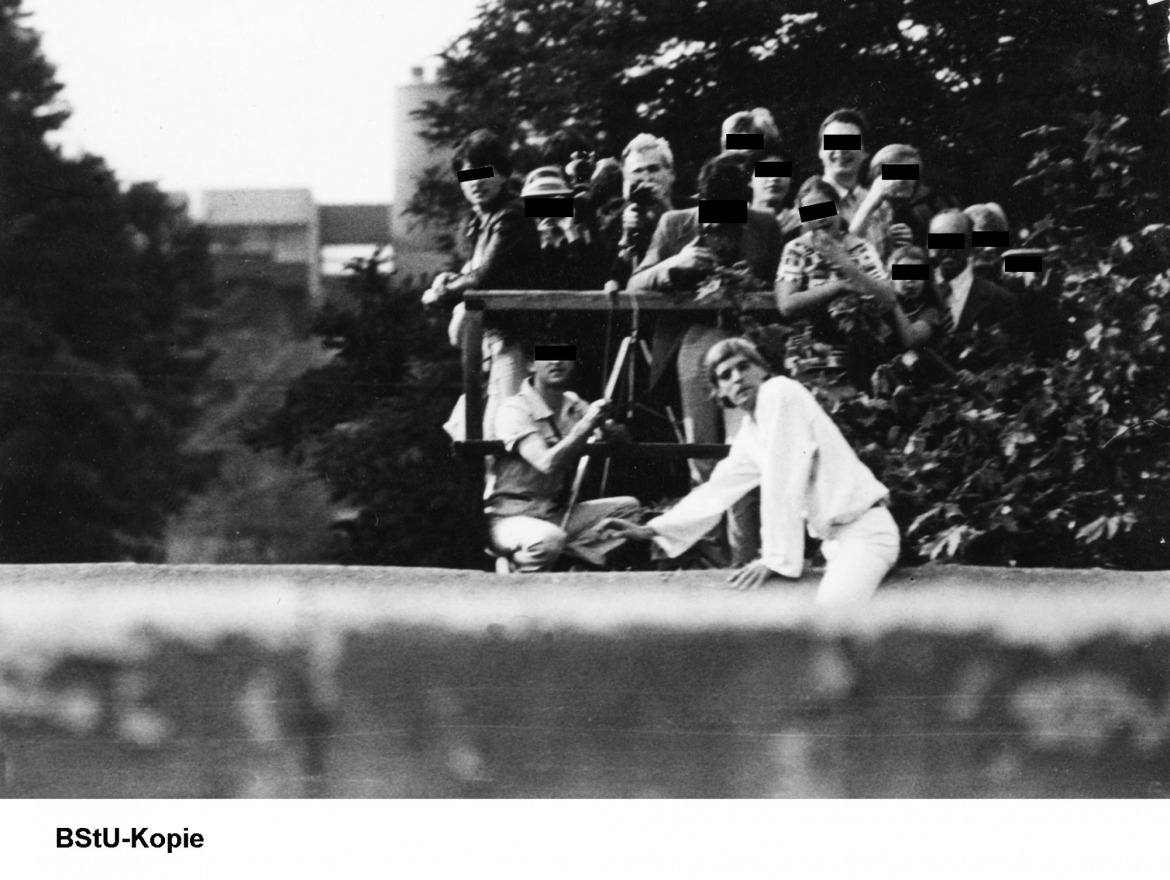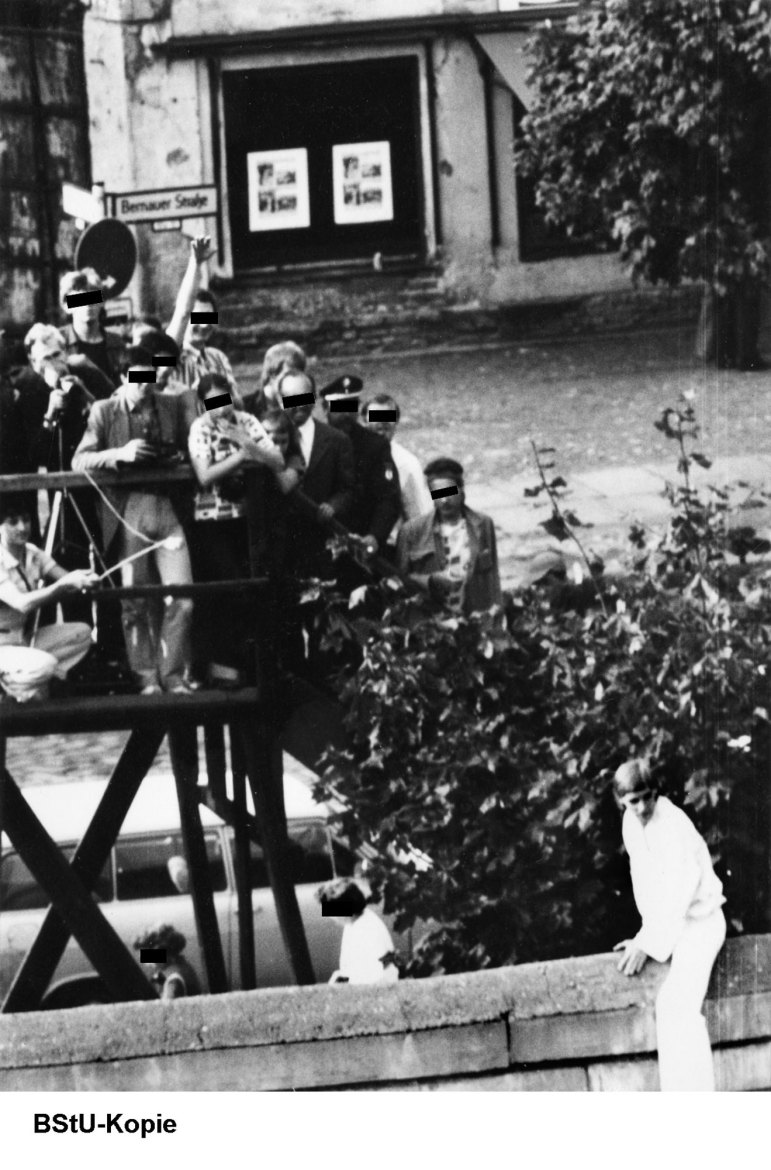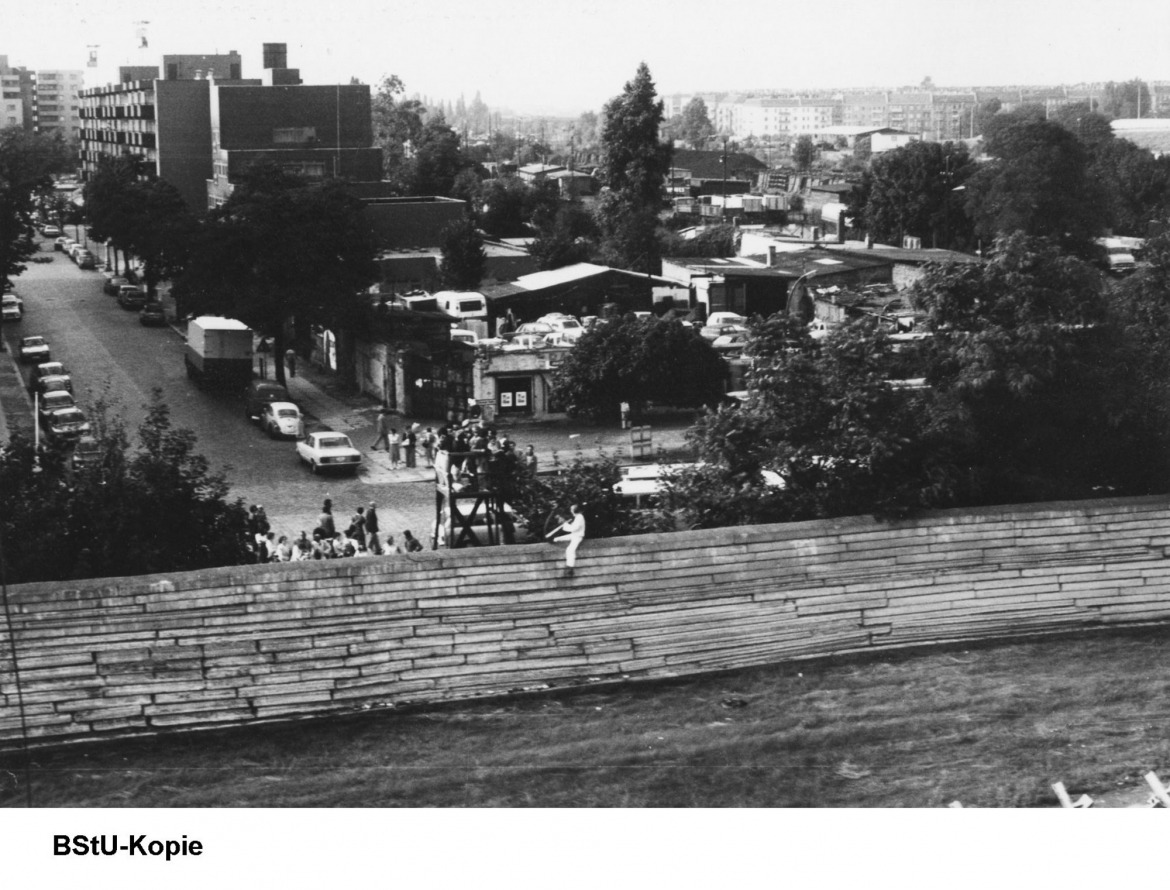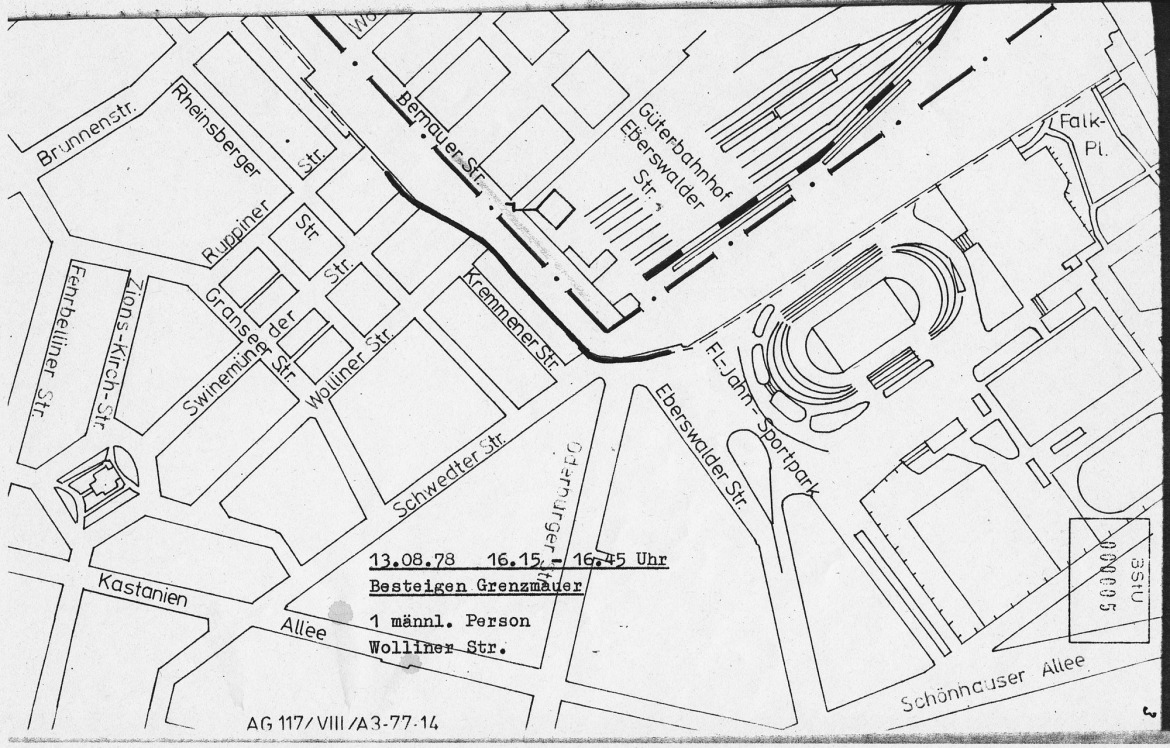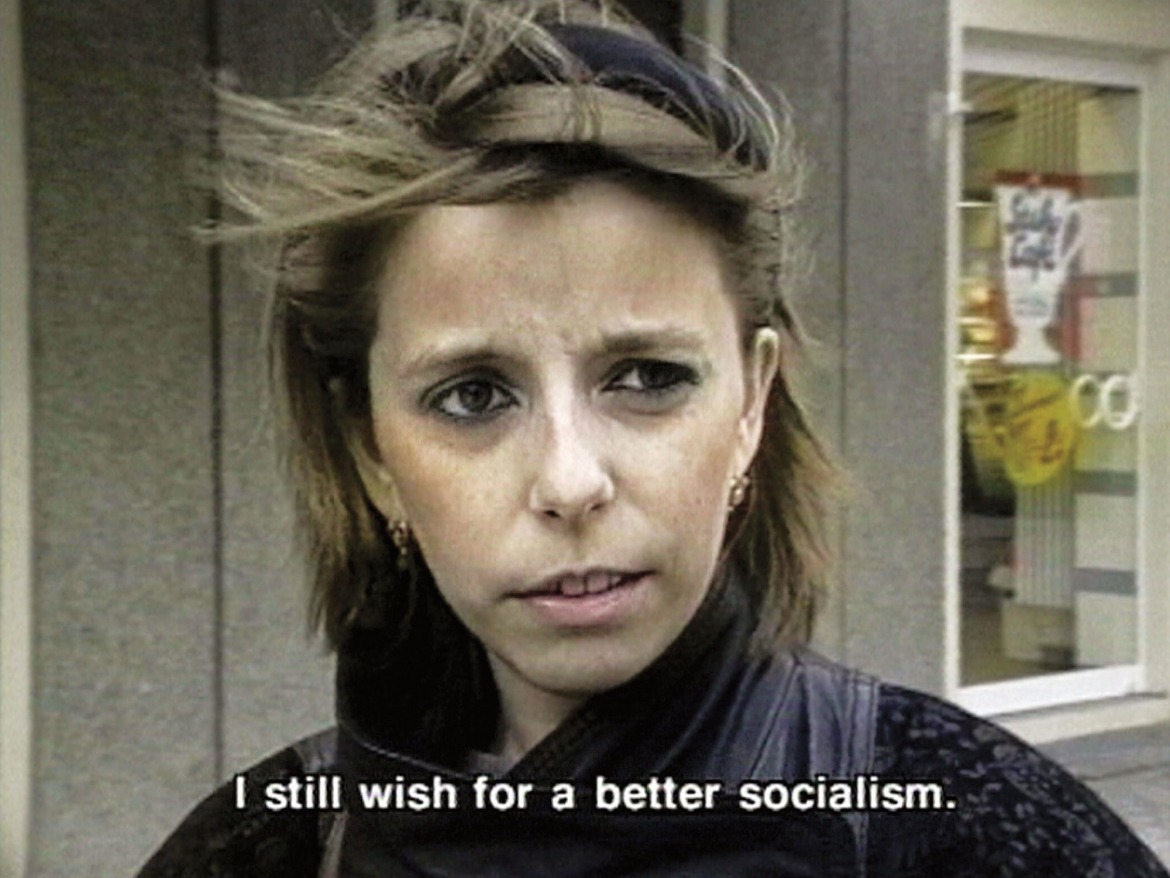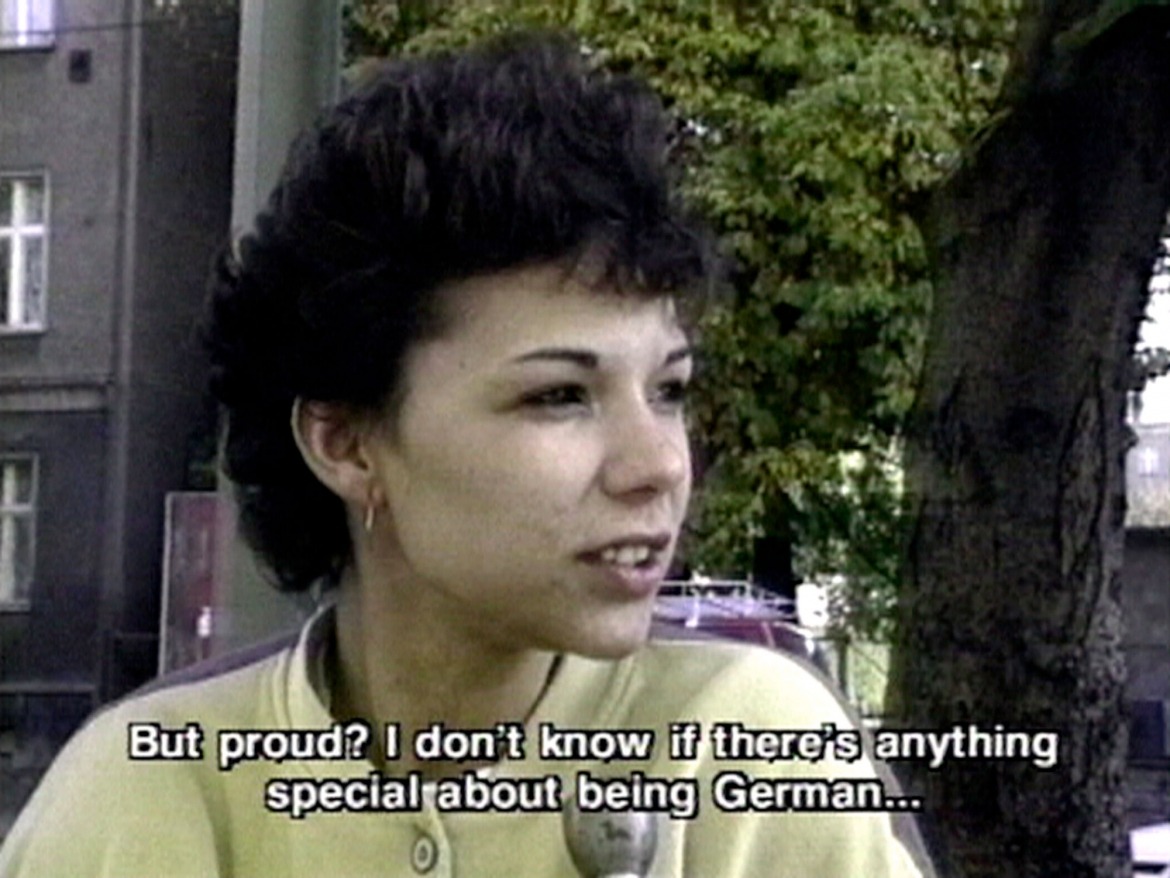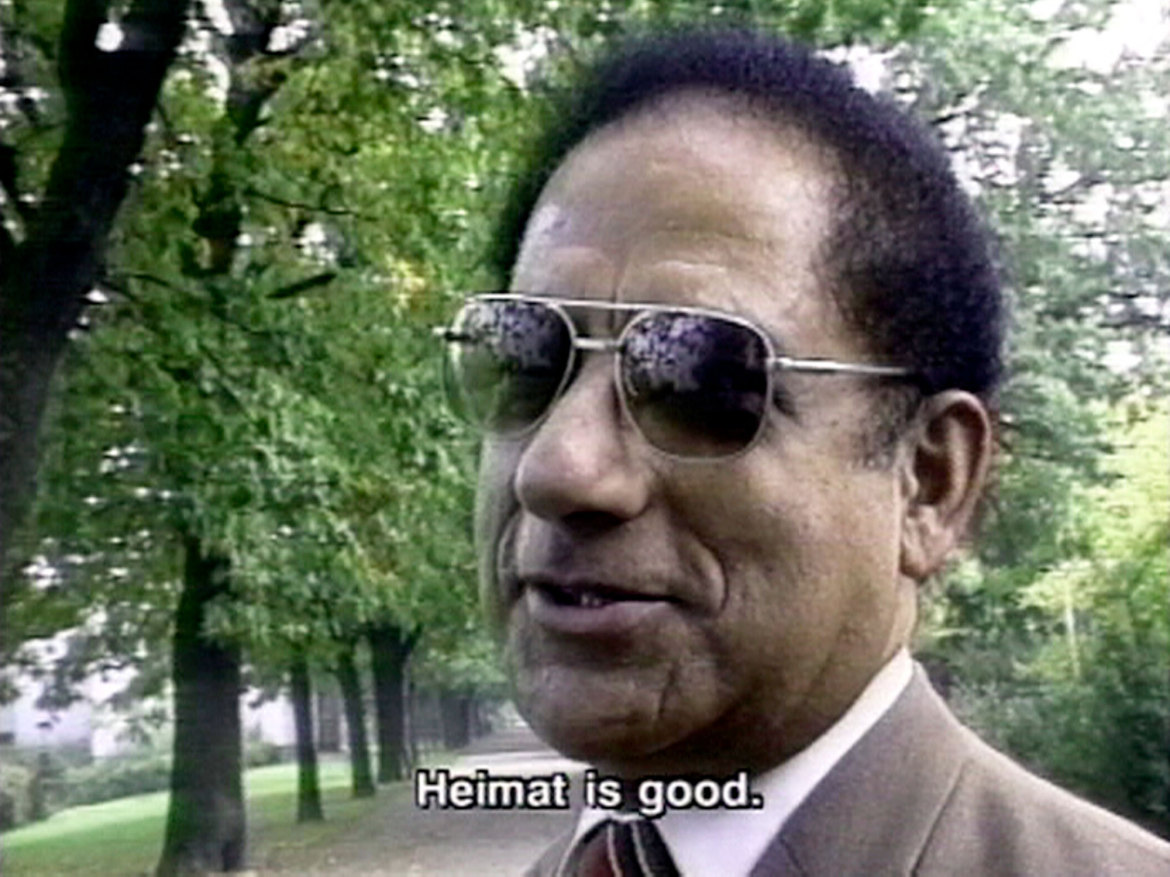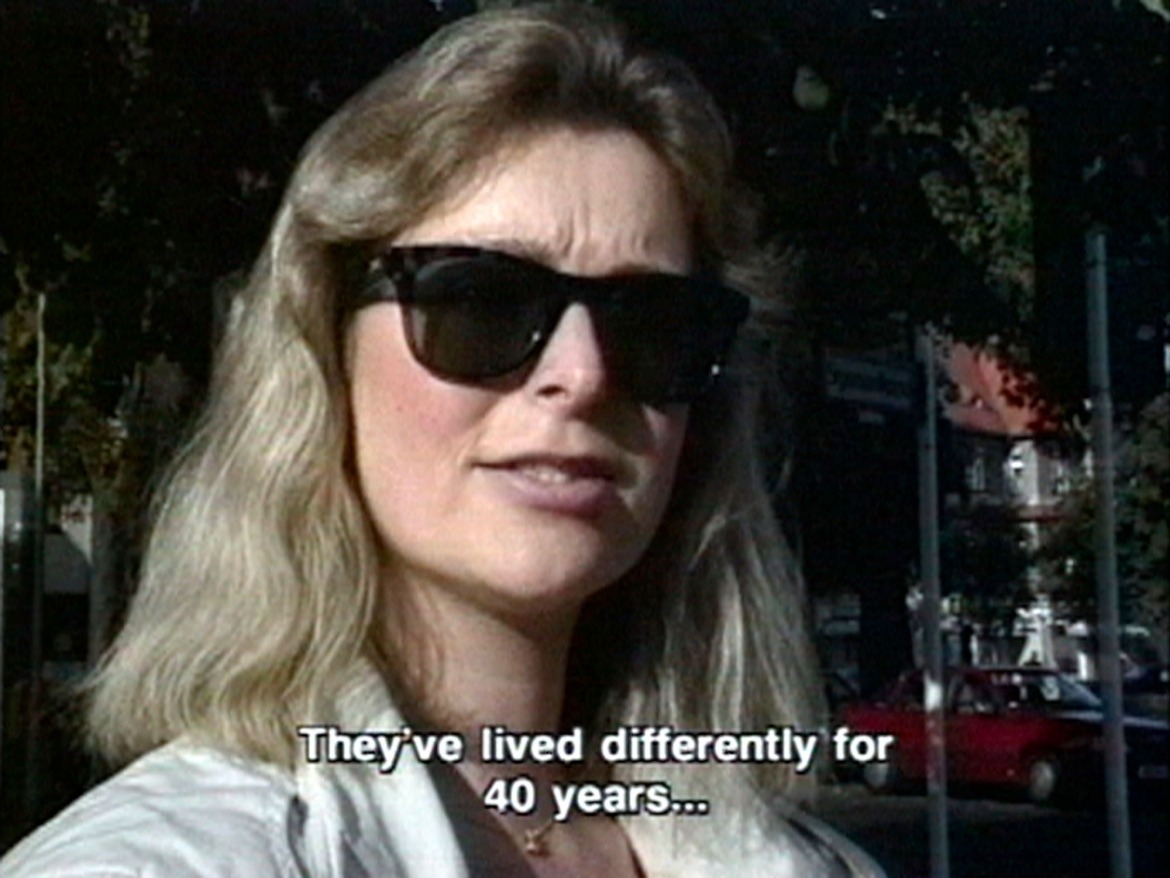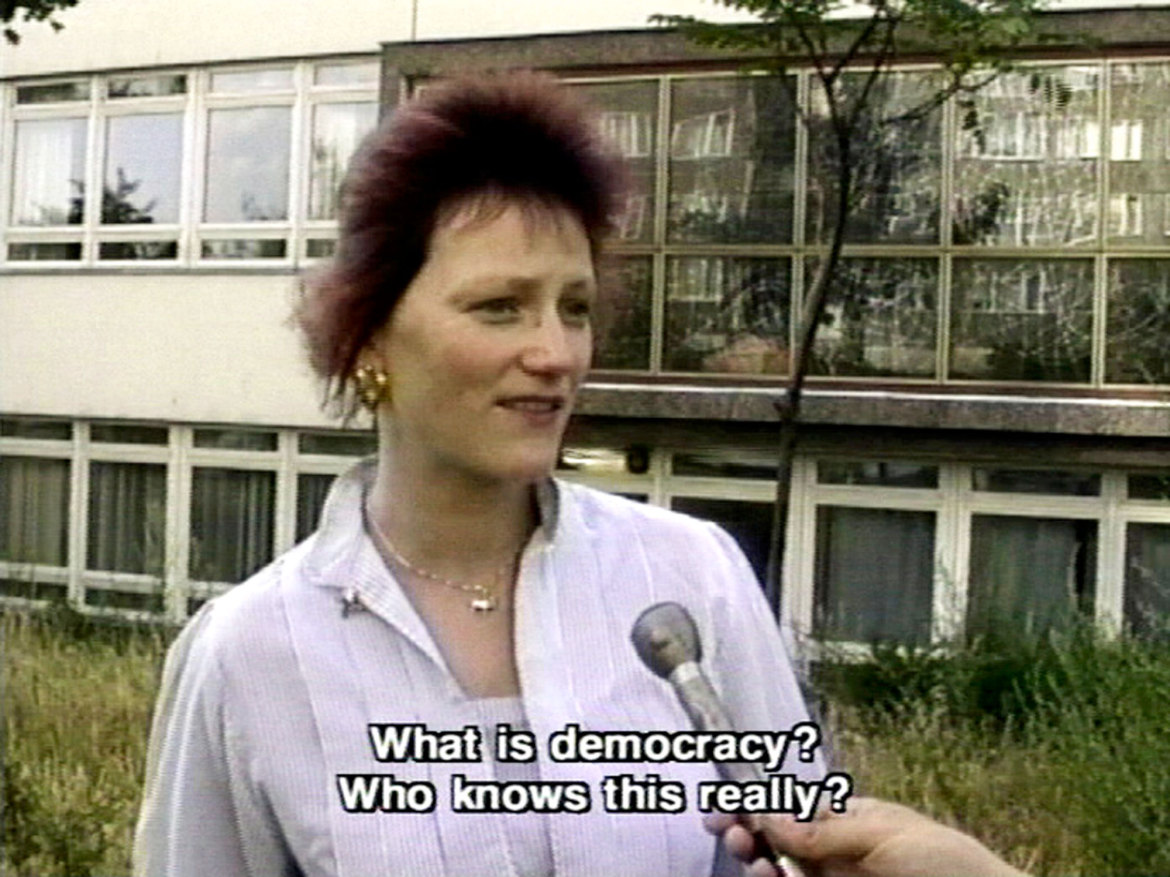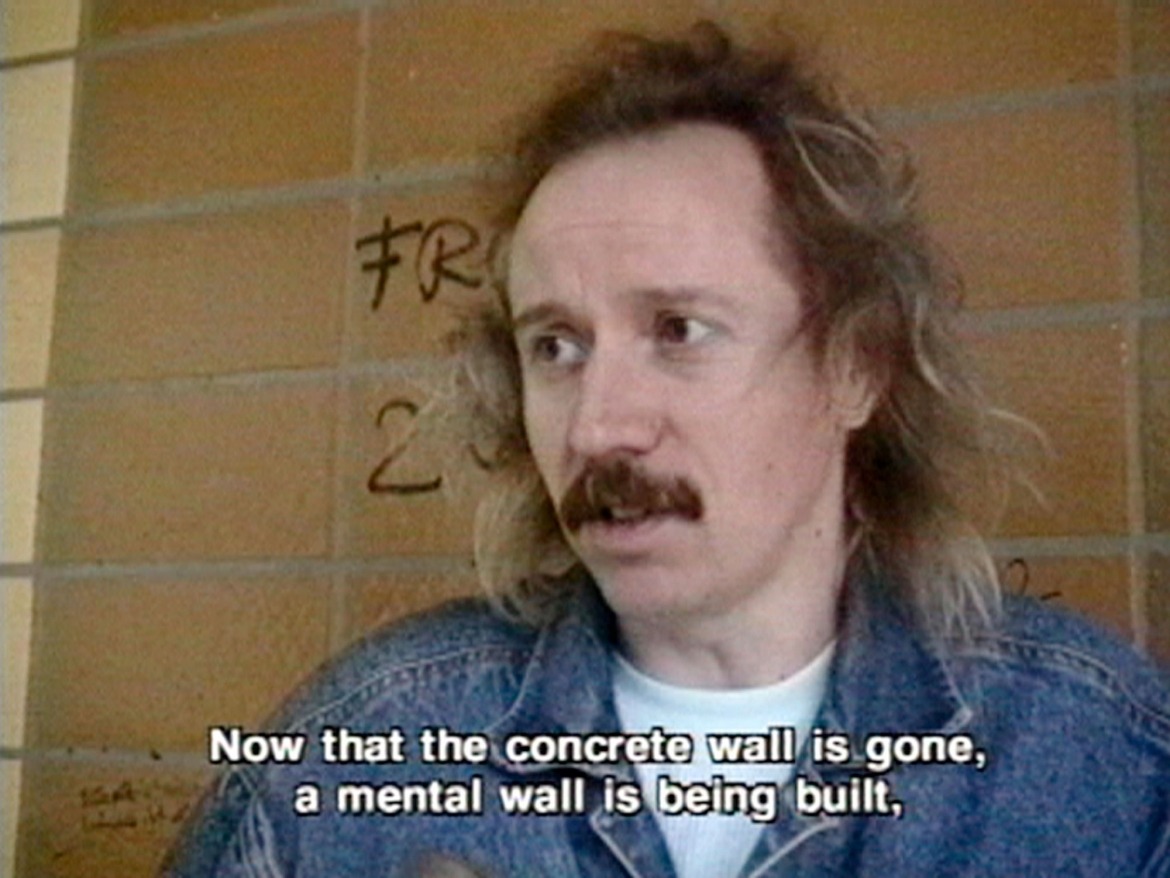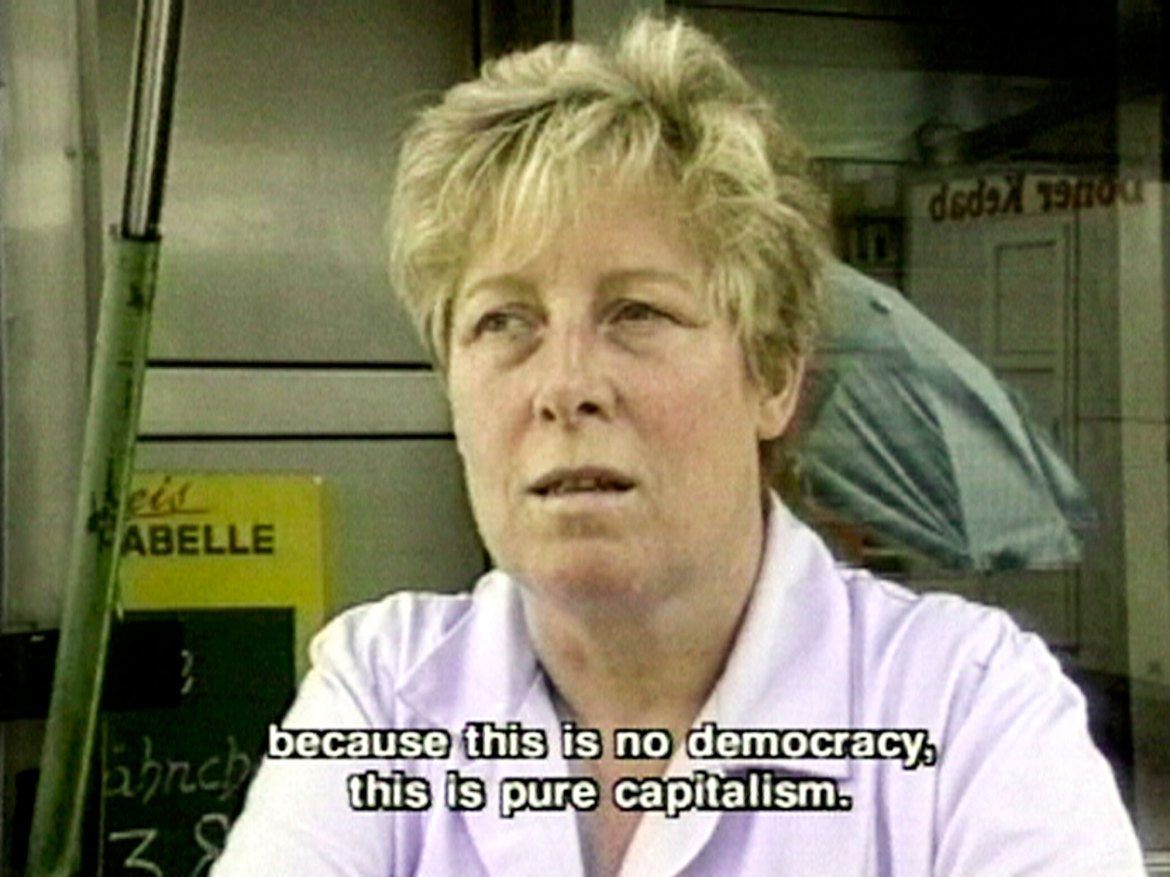 In commemoration of the 20th anniversary of the fall of the Berlin Wall EXILE presents two projects focusing on the ramifications of the physical and emotional divisions between East and West created by the Berlin Wall.
Speck's installation project Berlin Off/On Wall consists of a video, photographs and documents spanning more than 30 years. The video, filmed in 1978, shows a protest/performance by Berlin Painter Per Lüke in collaboration with video artist Wieland Speck. In the video we see a man climbing onto the Wall and play the harp while being watched by security forces and spectators from both sides of the concrete divide. Decades later, Speck discovered photographs of said performance taken by Eastern border security forces in the archives of the former East German Staatssicherheit (Stasi). An extensive Stasi file, poetically entitled The Harp Player, was created in the aftermath of the protest/performance.
The exhibition now presents the video, photos and documents together for the very first time. In this seemingly distant past everyone seemed obsessed with watching one another. Today, Berlin Off/On Wall acts as an absurd testament to a scary, alienated past. The physicality of the Wall as an epitome of Cold War politics makes the conflict overt; both sides have no other choice than to watch one another through their circumscribed lens.
Consisting of hundreds of street interviews done in Berlin two years after the Reunification, Former East/Former West is a vital, surprisingly open, and at times disturbing documentary about what it meant to be German at that particular moment in history. For forty-five years, residents of the divided city lived radically different lives, both in terms of ideology and everyday experience. Silver questions the very notion of a shared language, focusing on changing definitions of words for political and economic systems – democracy, freedom, capitalism, socialism – as well as words used to describe nations and identity – nationality, Germany, history, foreigners, home.
In Silver's 1994 project, Former East/Former West, the Berlin Wall has become an internalized psychological divide between the residents of the former East and West based on fundamental misconceptions, stereotypes, hopes and fears.
The juxtaposition of both projects commemorates the fundamental complexity of the transformation of a concrete external reality to an internalized mindset that is still relevant today.
→Artforum Review by Travis Jeppesen
→Flash Art Review by Laura Schleussner