The Vanity Fair & the Commonwealth of Mathilde Blühdorn
Sep 7 - Sep 9, 2017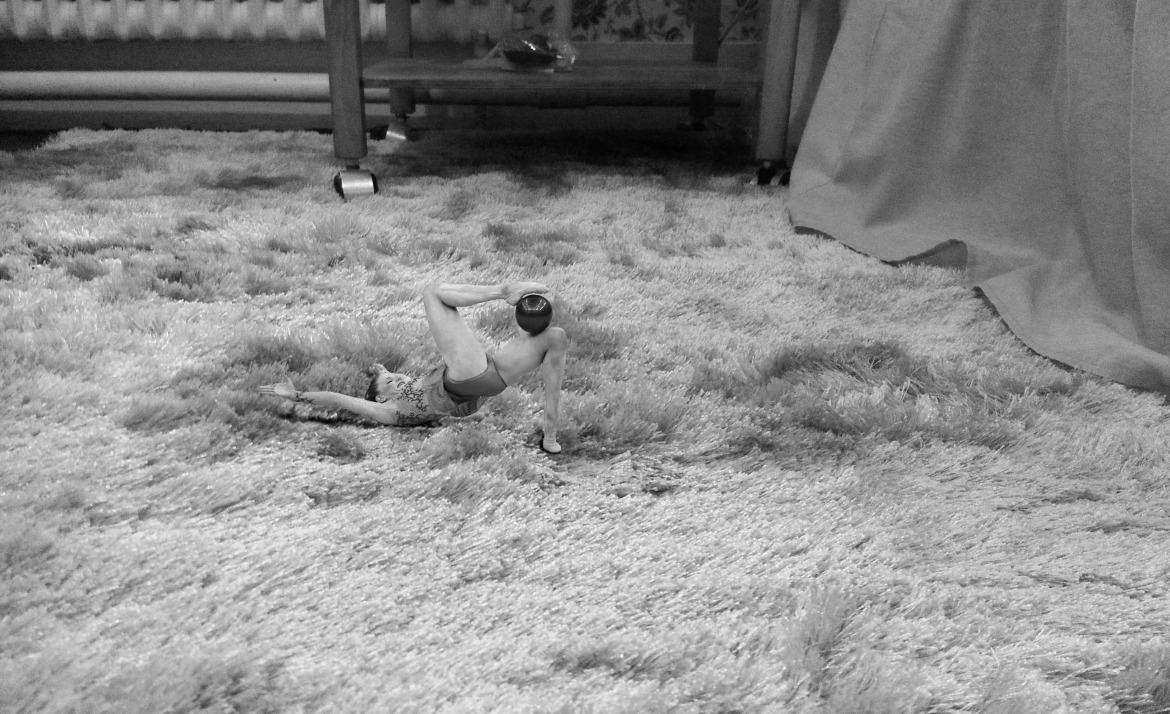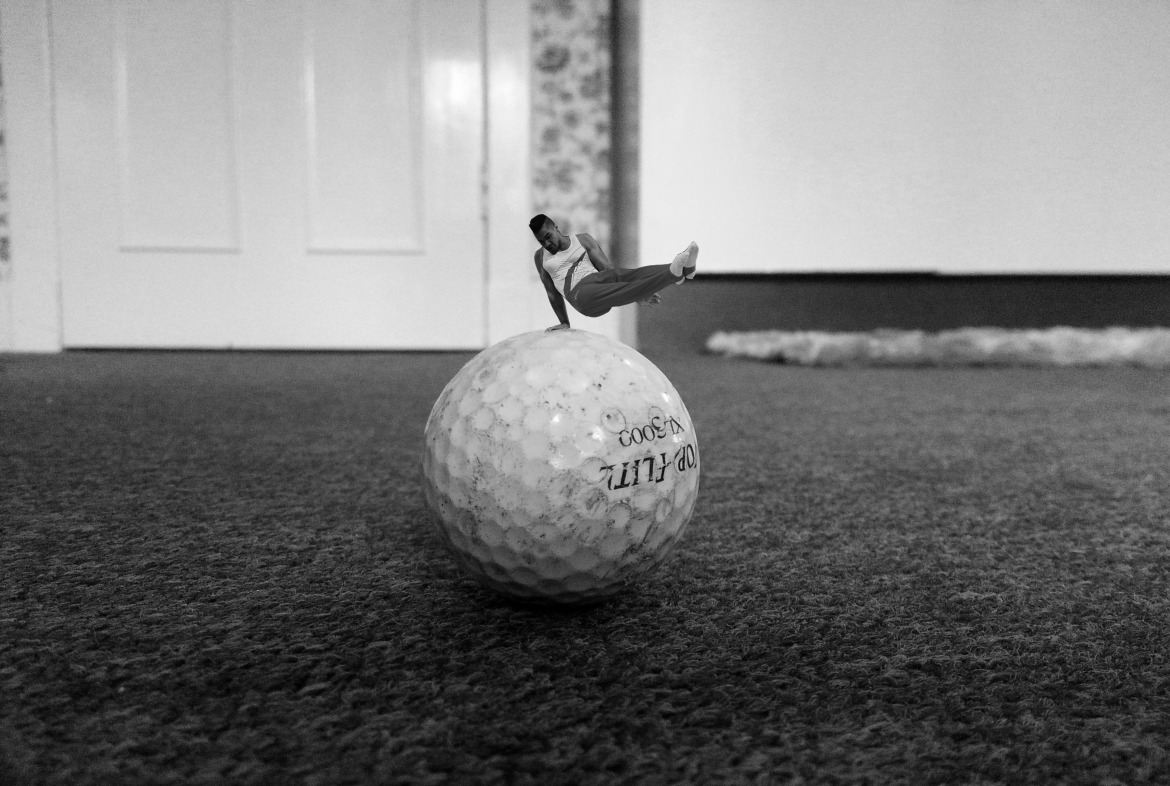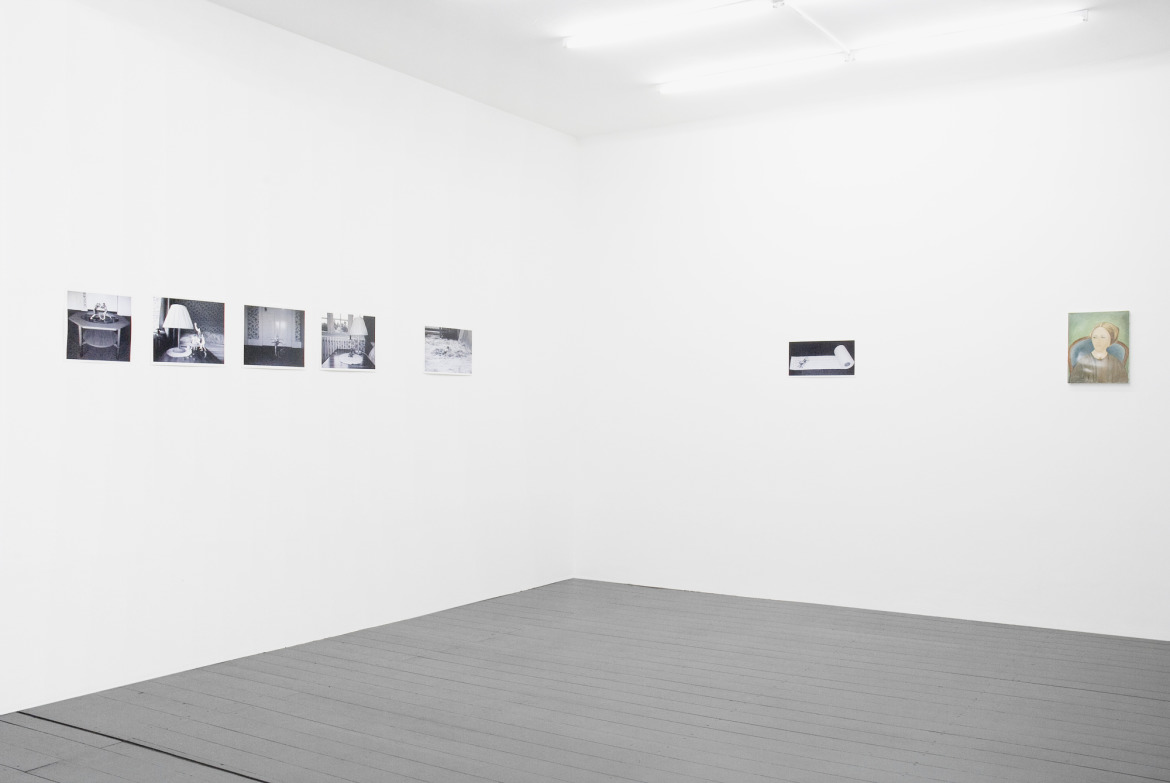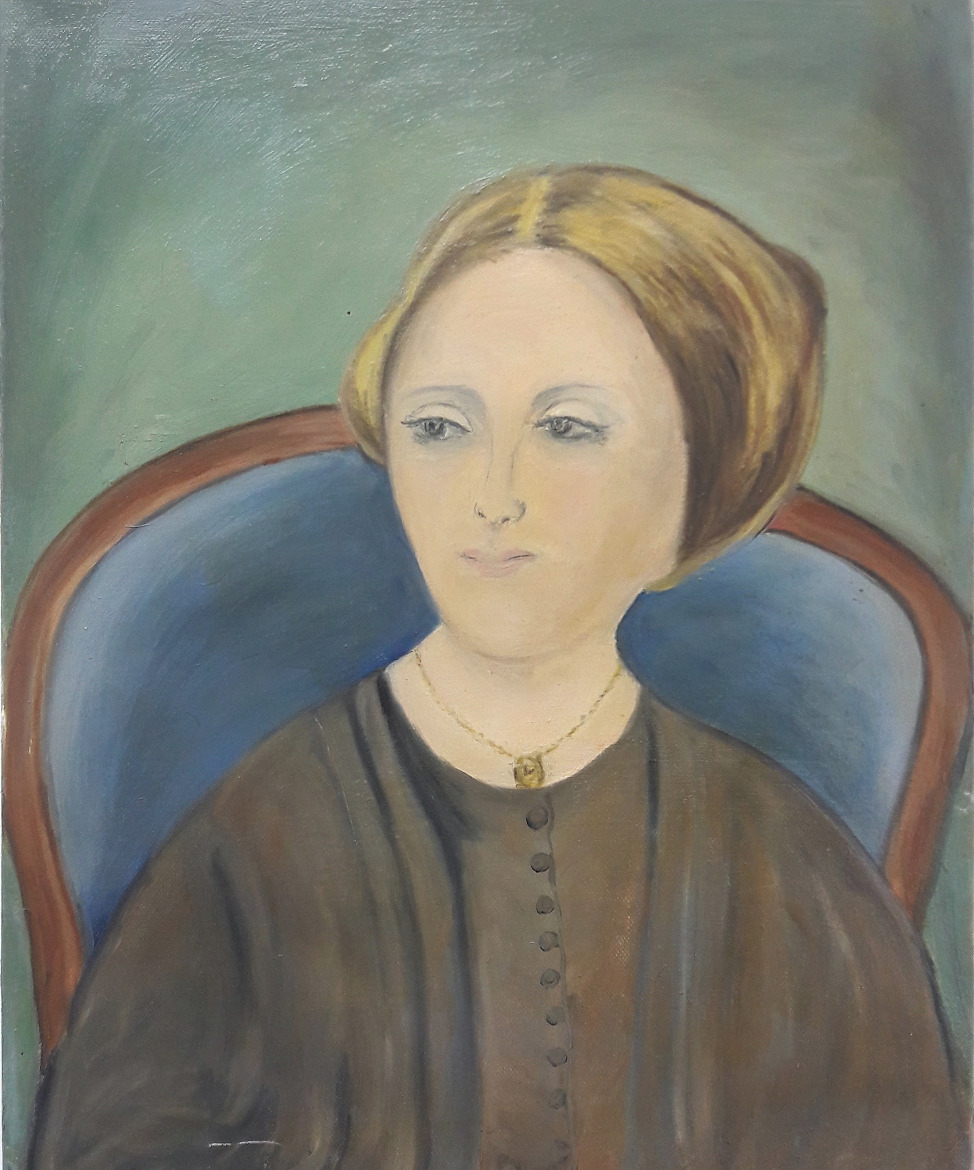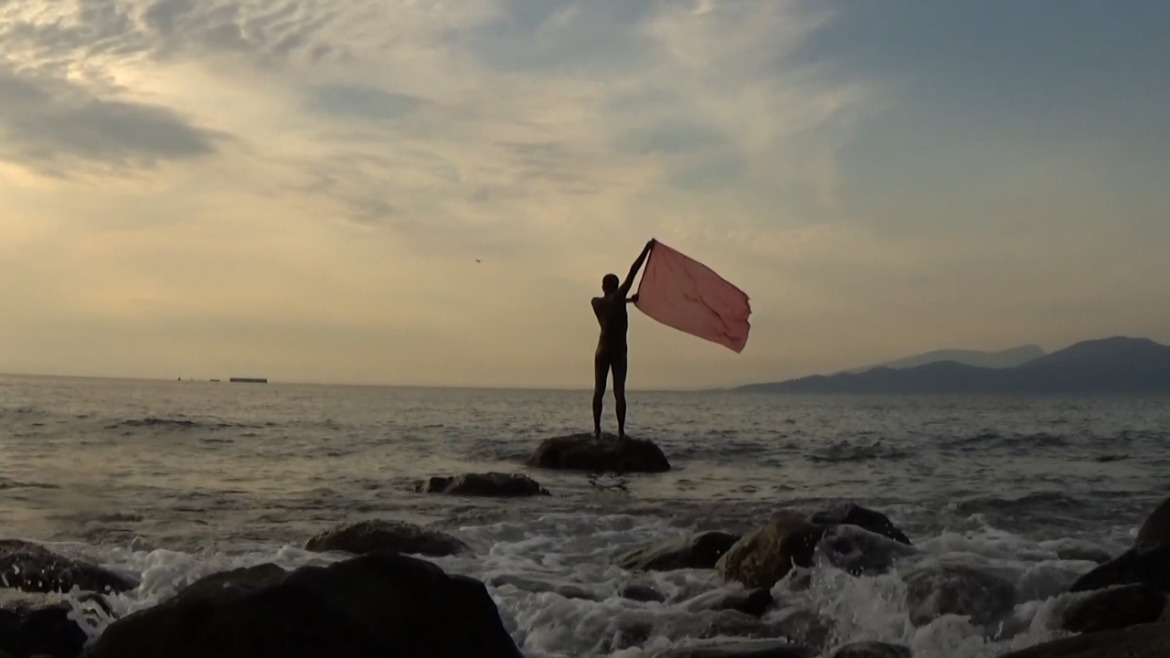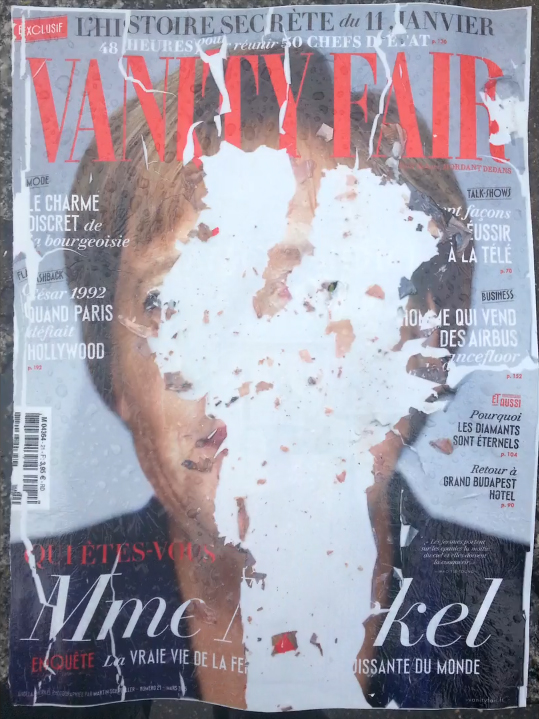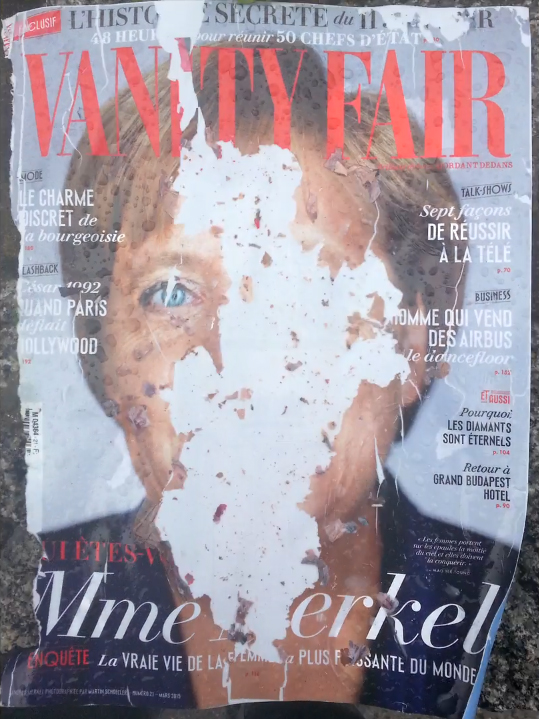 EXILE is pleased to host an intervention organized by Clark House Initiative from Mumbai, India with works by Amol K Patil, Yogesh Barve, Sajan Mani, Ming Tiampo, and Nalini Ranjan Nirad.
An anonymously painted portrait of Mathilde Blühdorn bought at the Marche aux Puces de Marseille, reveals a little known Austrian royal called Mathilde Blühdorn who died not far away from Marseille at Saint-Raphael. Her portrait had become part of the detritus unwanted to descendants who must have sold her chateau or themselves died interstate.We at Clark House appropriated it for an exhibition after having bought it for five euros. Portraiture and its perspective cannot be claimed by South Asians as their own but was introduced to us by the colonizing British who established Art Schools such as the Sir JJ School of Art in Bombay in 1958, a year after the First Indian War for Independence in 1857.
Amol K Patil places his portrait within letters of his grandfather and the plays scripted by his father. Denied a visa to a performance festival in Nottingham in 2013, Patil enacted a protest performance in the city of Bombay during the ongoing Ganesh Festival using the traditional space allowed to theatre as a stage for a performance that satirically explained the reasons for his visa rejection. Class forces people into districts of the city that do not have favorable reputations with visa officers. Sports too! It is the last constant bastion of racism and sexism. People are compartmentalized into sexes and levels of hormones to determine their levels of competition. Various races have favorable outputs such as Kenyans for long distance running, Chinese for table-tennis though Indians seemingly remain incompetent at most levels of sports.
After much criticism Patil was invited to the Commonwealth Games in Glasgow as part of an exhibition that would accompany the events around the games. He also was able to participate at the HighLand Print Studio in a residency where he cut up the sports editions of the newspapers and placing the images in his domestic environment to act as sport-rings and stadiums. A physicality of the body emerges, something intimate and sensual as well as voyeuristic that Patil as a performer keenly observed.
Paris is a city of portraits. Caricaturing is a common habit by buskers near the Seine, Sacré-Cœur or the Eiffel Tower, also caricaturing done by comedians and magazines that have been the centre of debate and a tragic crime over the last years. The success of the magazines do not dwell on sales or distribution but rather the branding and promotional advertisements pay for the budgets that pay the high premiums for fashion photo-shoots. This complex system of economies erred to caricature Europe's most powerful political leader. Angela Merkel was the face for Vanity Fair in the recent spring issue. Off late along with Christine Lagarde they have been featured as strong women leading a fractured Europe, but the gloss print of those magazines that have politically corrected themselves rather is funded by products that often have no alliances with women issues rather objectifying them with aspirational visuals of supposed beauty.
This aesthetical alliance of beauty and politics was destroyed in the Paris rain, outside the bus terminus at Porte Maillot where dozens of magazines were left to the elements on a low wall that surrounded the terminus. Many young tourists passed by the heaps of Tatlers, GQs & Vanity Fairs. Yogesh Barve chanced upon those that were wet, where the varnish of these magazines had been worn out in the rain, while a few under them had retained their gloss. When touched the ink-jet paint left the paper, creating abstract portraits that resemble Giuseppe Arcimboldo's portrait's of faces of nobility made up of vegetables, fruits and roots, a fine example stood not far away at the Louvre alongside the Mona Lisa, whose face is now printed on many of the shopping bags and curios that had been bought by the tourists now returning home on Air Berlin, Ryanair, Transavia and others.
In India and around the world auction catalogues are printed in the same gloss and specifics such as paper quality and dimensions; alongside art you have advertisements by fashion brands and jewelry watches in these catalogues. The contemporary section of auctiona catalogues often contain photographs, along with the title of the photograph, the details of the "multi-inkjet HP printer on 350 gsm Hanhemuhle Archival Colth Rag Paper" is often mentioned – as if a harbinger of quality is set to make photography a more acceptable form of art, at the details of color, money and and archival ability put into place for its printing. But that day as the varnish washed away over Madamme Merkel, Barve created watercolors from toxic inkjet prints. They were dried, each an individual watercolor made from highly circulated prints, and were later fixed and dried to make a series of caricature portraits of the lady herself.
As Europe's centre parties ignore the consequences of their pandering to conservative paranoia's against immigration, they see their own political fortune's deplete as those convinced by their subtle xenophobia often crossover to more outright rightwing parties that promise more radical solutions. We see this happen with the emergence of the right wing across Europe as the most powerful opposition to the centre creeping closely towards power. Barve comes from a political situation where a party had pandered to decisive politics only to be decimated in by the same vote in its most unfortunate form later. The magazines sell fairer skins to Indians back home, hopefully Europe's mighty shall rally more often to aide those who drown in the Mediterranean with freer access across their borders as they did for the freedom of speech.
Sajan Mani allows his body to be painted into shades of white by the audience in a performance festival in Kolkata – they have no hesitation in crossing the boundaries of privacy and forget the context of their action. Marriage rituals in North India see men and women pasted with herbal and tumeric pastes to lighten their skin. This obsession is now a source of great income for multinational companies in the skincare business. Photos taken by Ming Tiampo of myself in front of apartments, bookstores, and restaurants where Afro-American Exiles lived in Paris, in the district of Montparnasse, in the Paris of the 1930s and later. I place myself appropriating the choreography Amol K Patil uses in his performances, and doing so asserting Black identity that may be contested if you look at my physical appearance, later Nalini Ranjan Nirad uses photo filters to create a tapestry printed on fake silk that is used in Bombay to make sarees with digitally painted designs , a technique invented in China.
Patil often uses detritus of the urbanscape to cover sculptures to rid them of their cultural value, neutralising their beauty, the question of legitimacy and authenticity is similar, for it is used to make art that is devoid of its conscience conceptually and aesthetically. Large watercolors using Moroccan loufa and a Senegalese towel used to clean dead skin as printing equipment are made as editions but look like abstract expressionist renditions. Colors from a One-Euro-Shop watercolor box set made in China, are used on archival paper, the elements do not add any value but measure up to European stander museum archival needs.
Portrait painting alien to tradition is now the most pursued academic training at the Sir JJ School of Art in Bombay, and often finds ridicule among proponents of a more liberal Western Education, in fact what we see is a reversal of history and change in Class aesthetics that are determined by accessibility. We are in EXILE from our realities.
Sumesh Sharma
Clark House Initiative is a curatorial collaborative and a union of artists based in Bombay. It was established in 2010 by Zasha Colah and Sumesh Sharma.