Tabledance
Nadja Abt
Katharina Marszewski

Jan 30 - Feb 18, 2010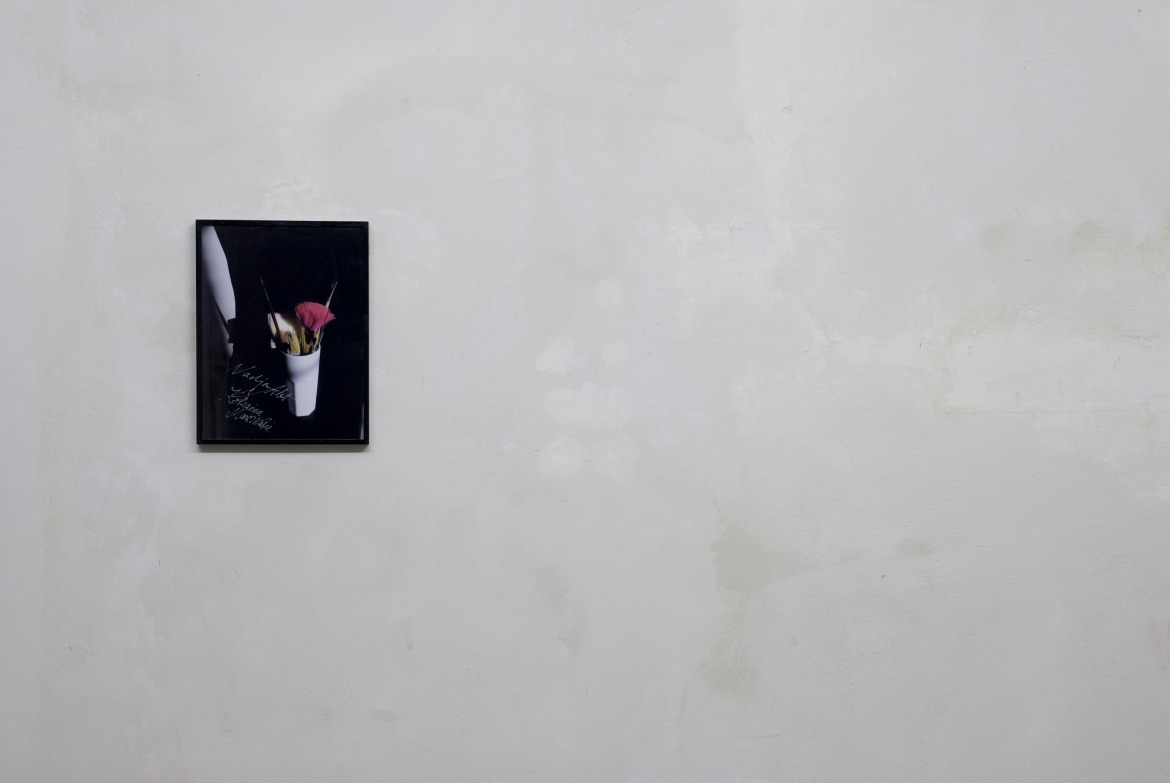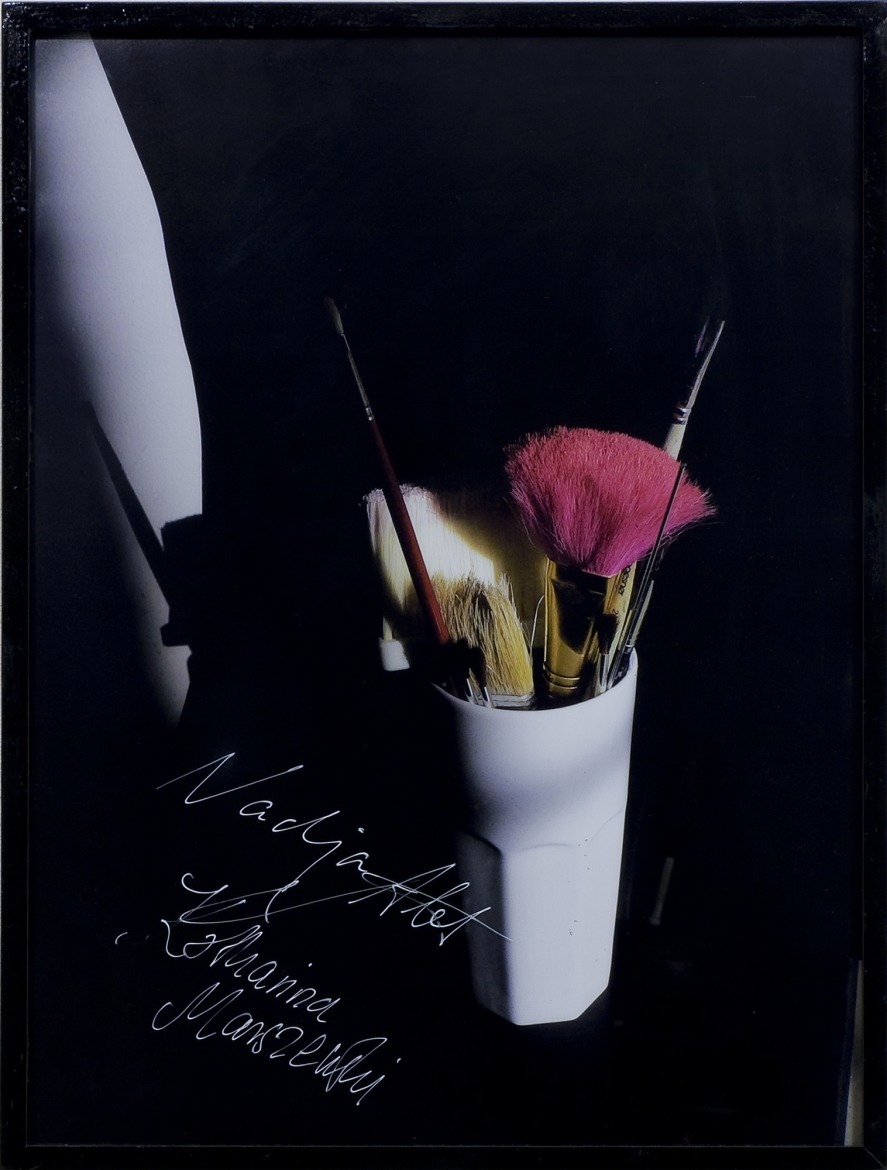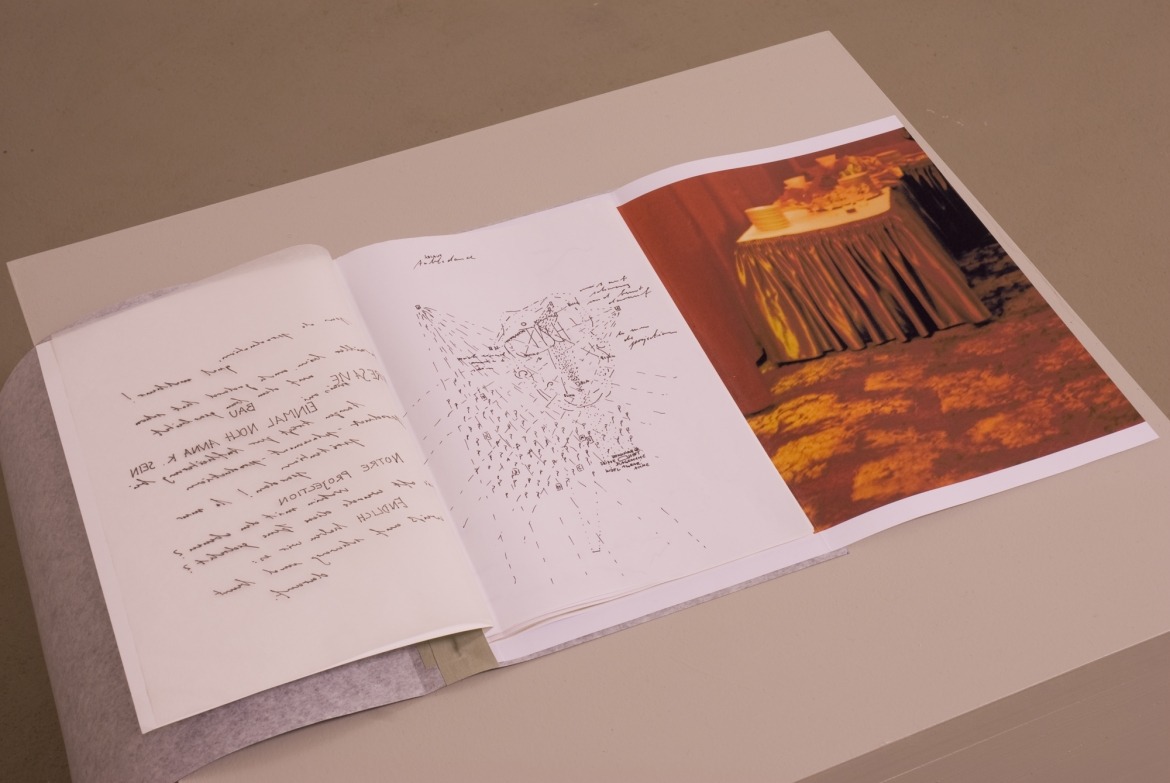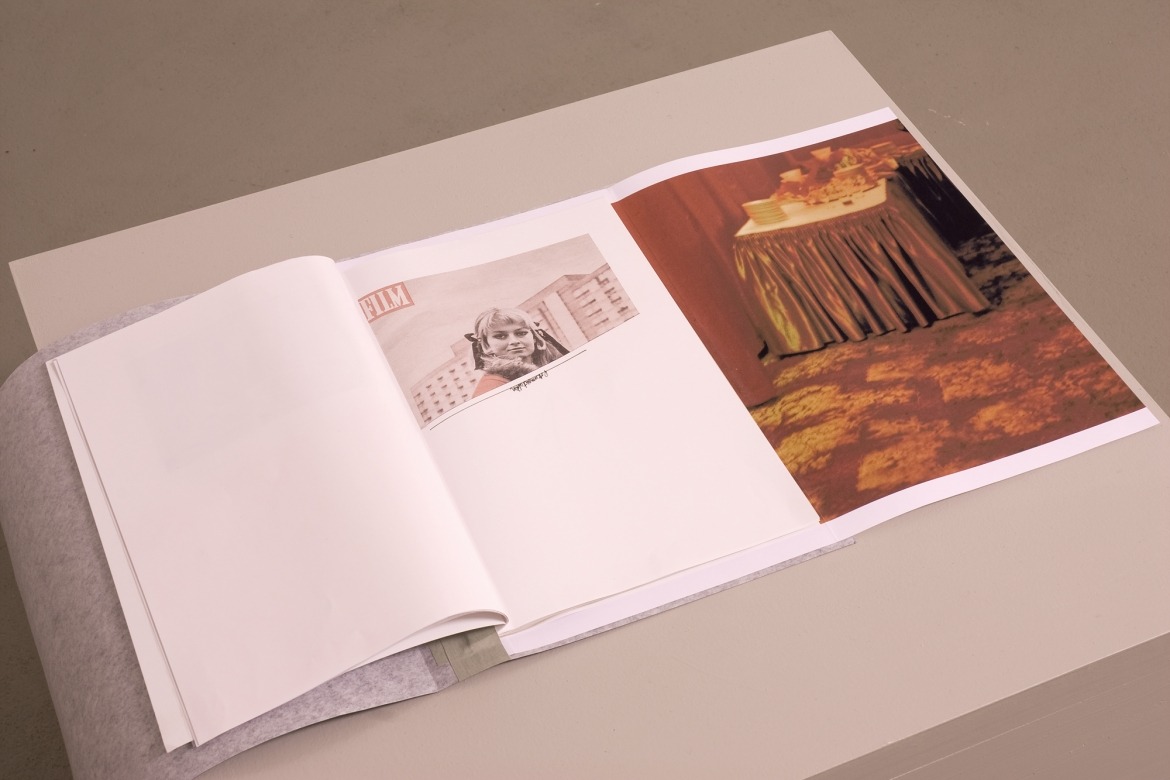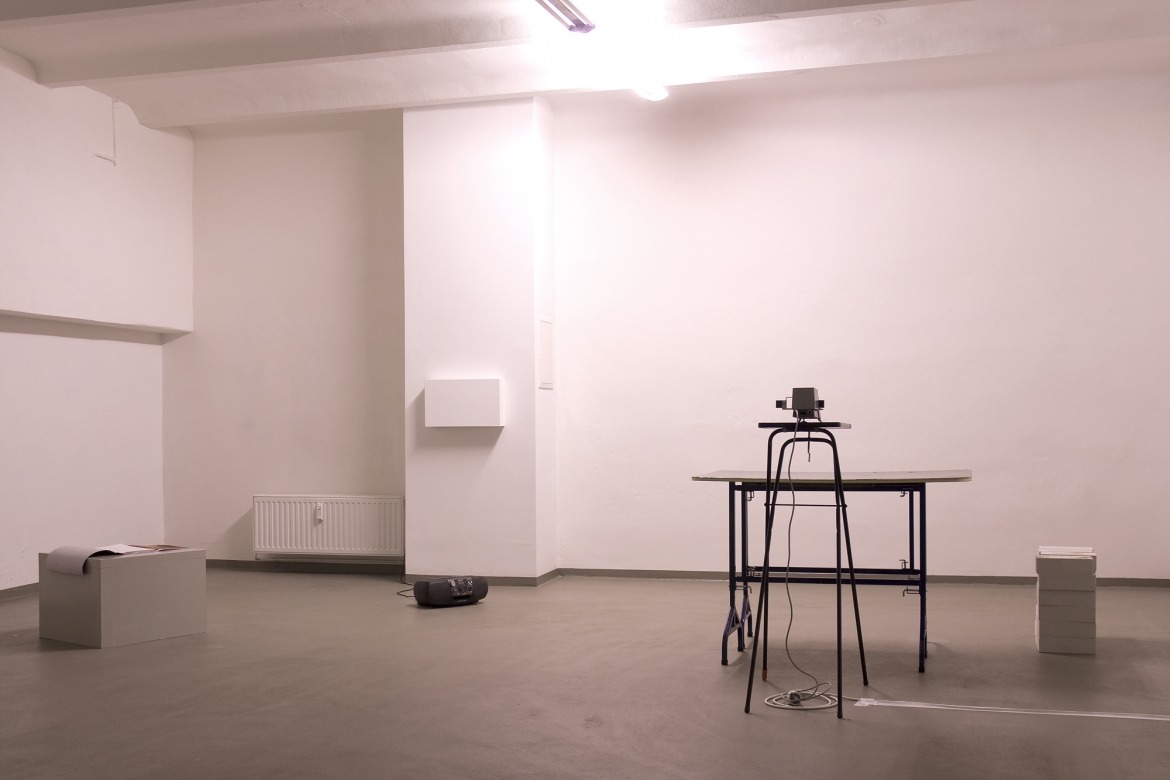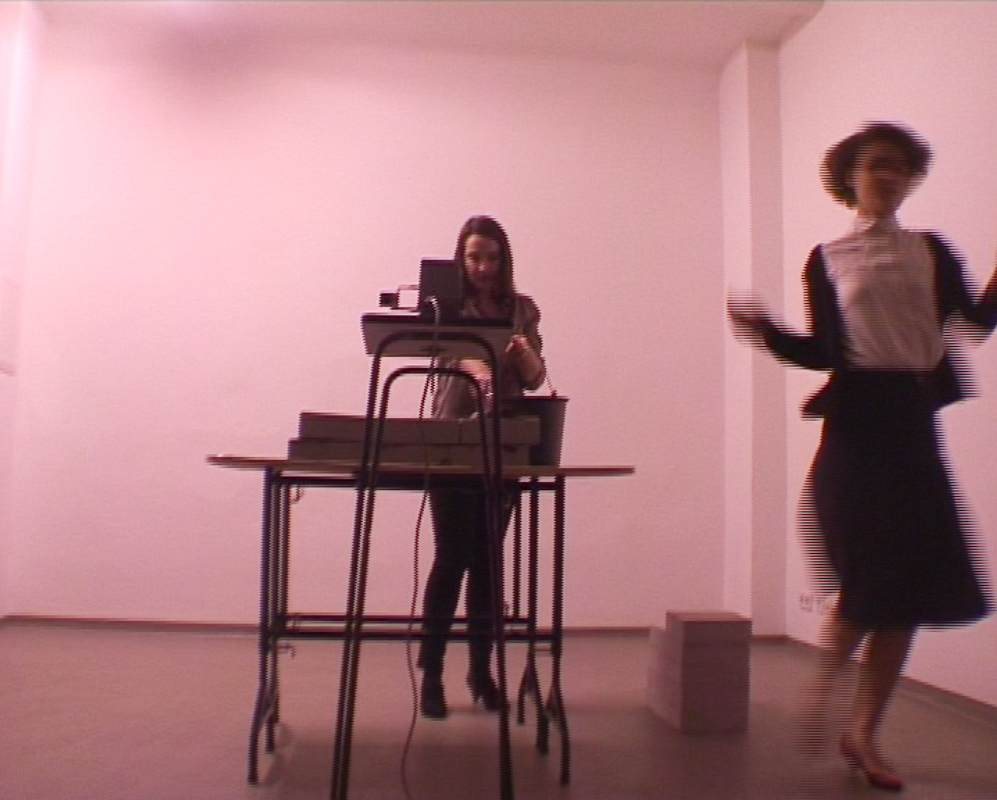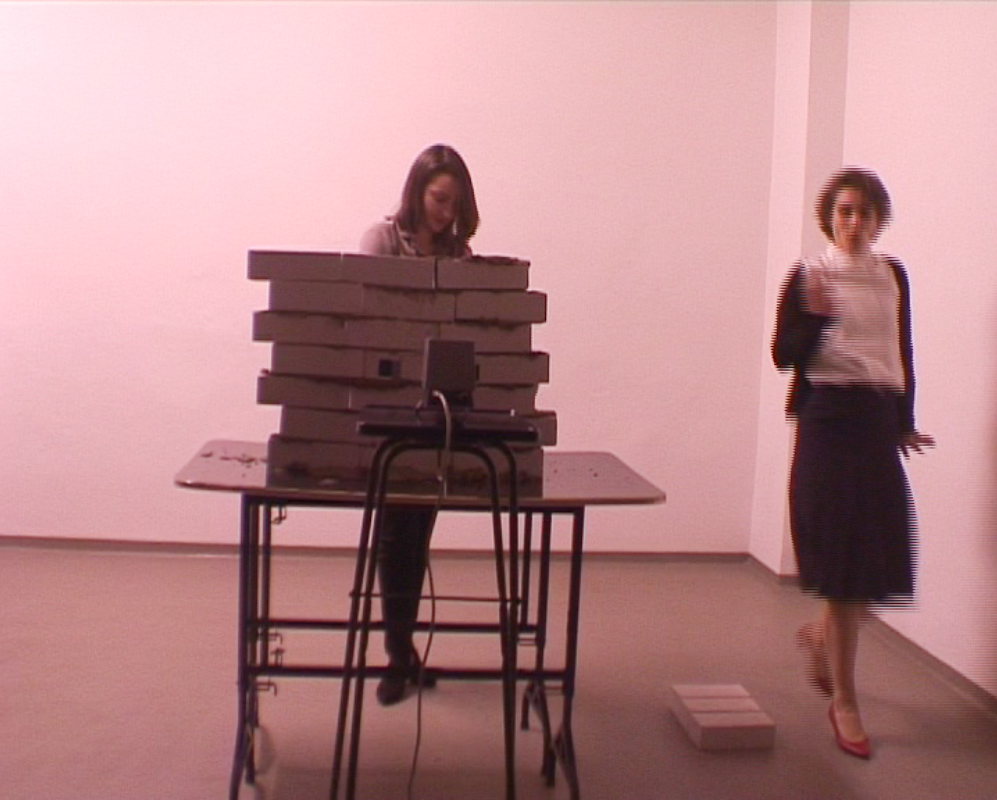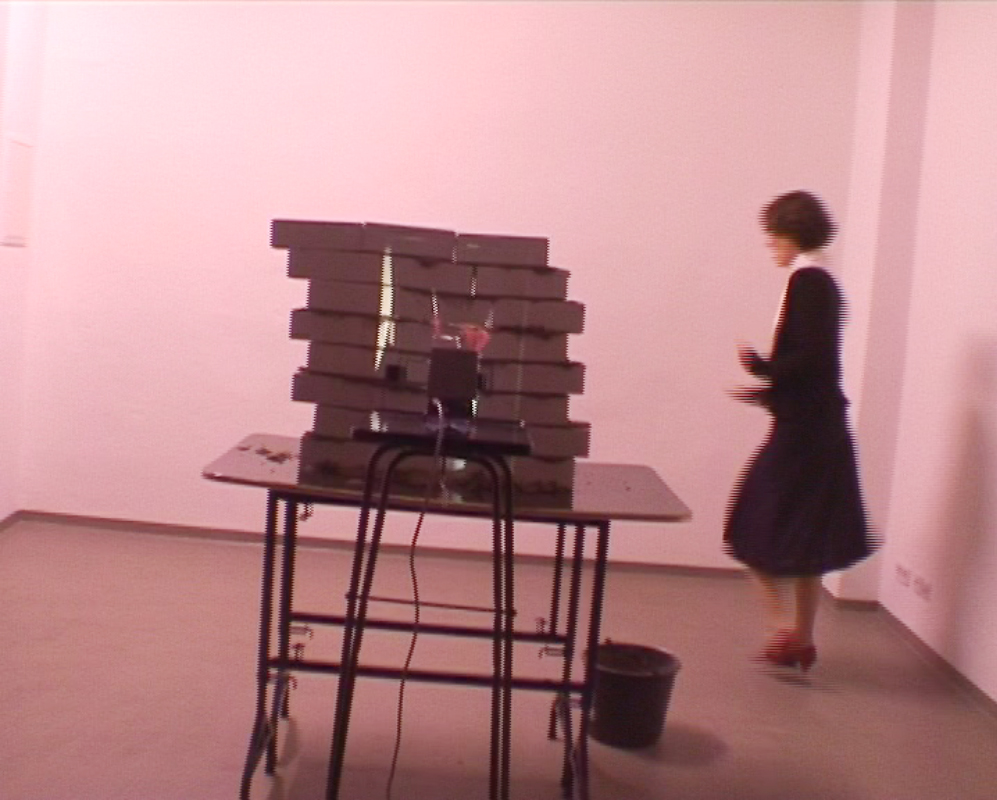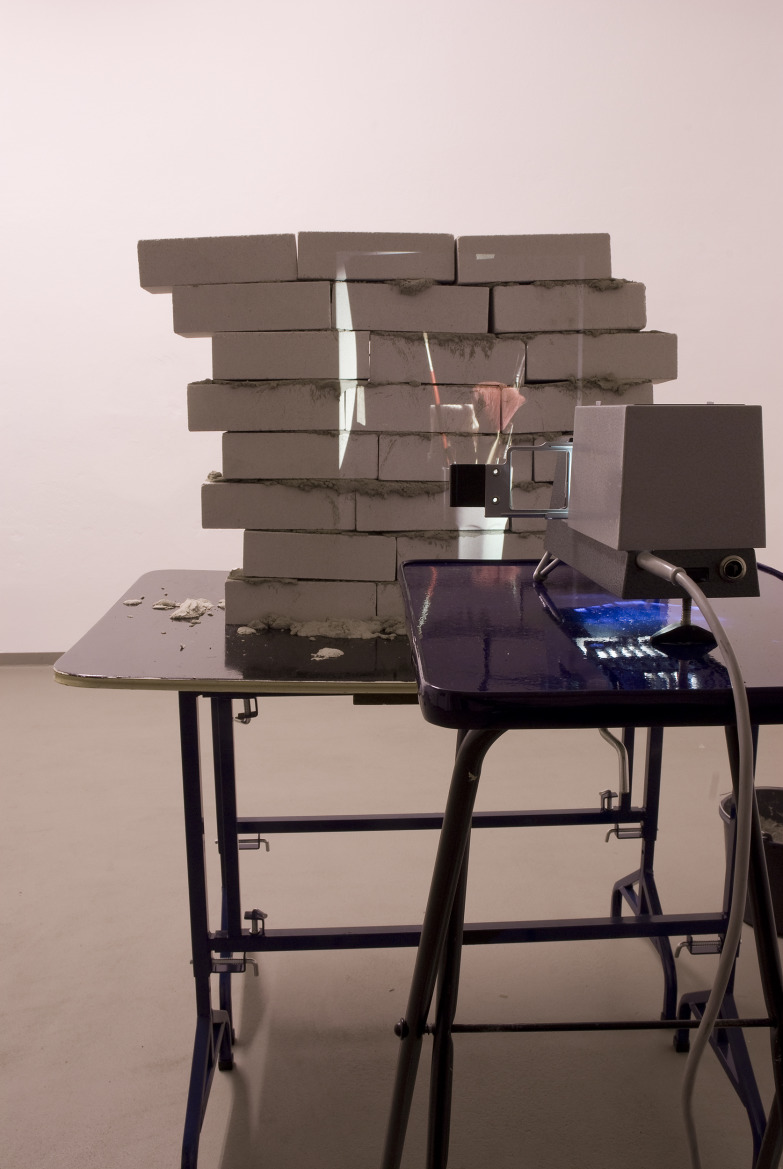 pas de production, quel malheur!
travailler bien, auch godard hat schon auf dem bau gearbeitet :
vivre sa vie, mais oui- einmal noch anna k. sein.
tanzen trägt zur aufheiterung bei.
product- placement- prétention- pardon! le mur,
notre projection. wohin mit den ebenen?
wie oft wurde diese szene gedreht?
endlich haben wir es :
weiss auf schwarz und bunt darauf.
EXILE is pleased to present a collaborative performance and exhibition project by the Berlin-based artists, Nadja Abt (born 1984 in Wiesbaden) and Katharina Marzsewski (born 1980 in Warsaw).
Tabledance consists of a performance and its aftermath. Questions raised by the temporary quality of performance as a fluctuant action embedded in time are at the core of Abt's and Marszewski's project. What remains once the performance comes to a finish and the space becomes vacant? How does a performance resonate in space? How can such an experience be communicated past its specific moment in time?
The resulting exhibition tries to liberate performance out of its temporal limitation and aims to reveal how performance creates works and acts that may, even without a trace left behind, nevertheless activate an endless resonance (poetic, political, corporeal) in our relation to them.*
*André Lepecki, Associate Professor in Performance studies at New York University in SATFT Mag, , P.121, 3/4, 2009