SPARK ART FAIR Vienna
Nschotschi Haslinger
Jun 24 - Jun 27, 2021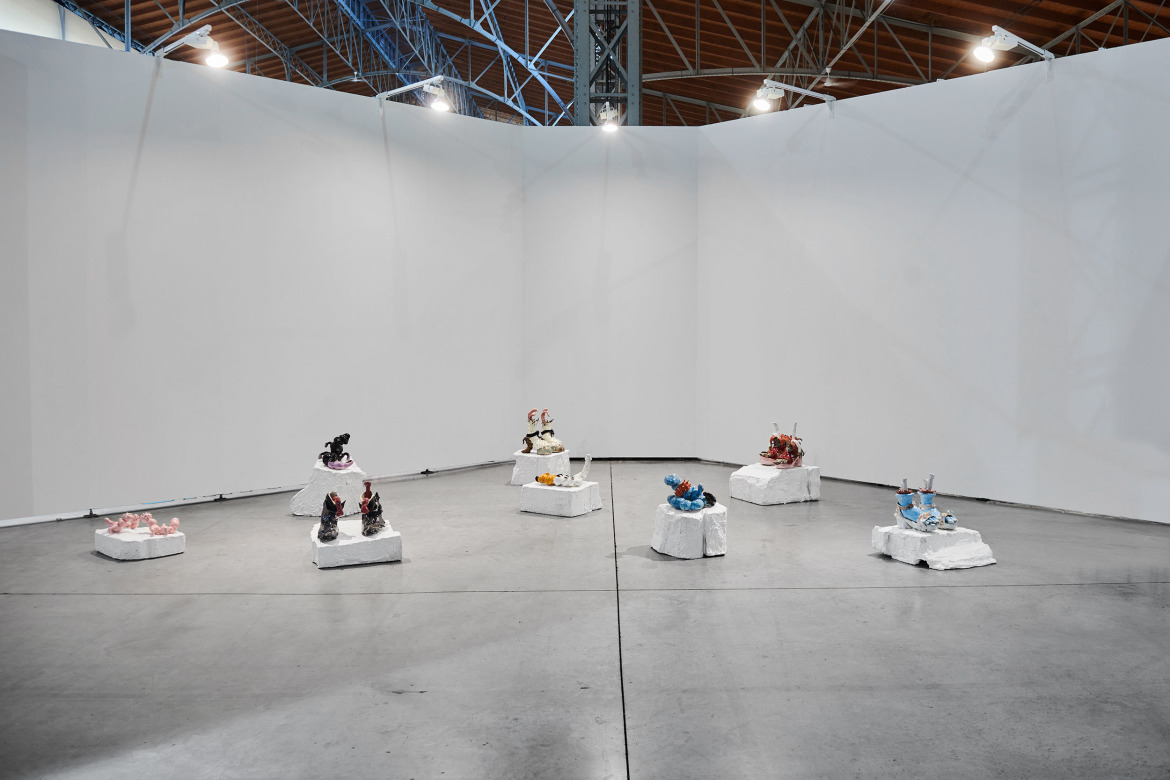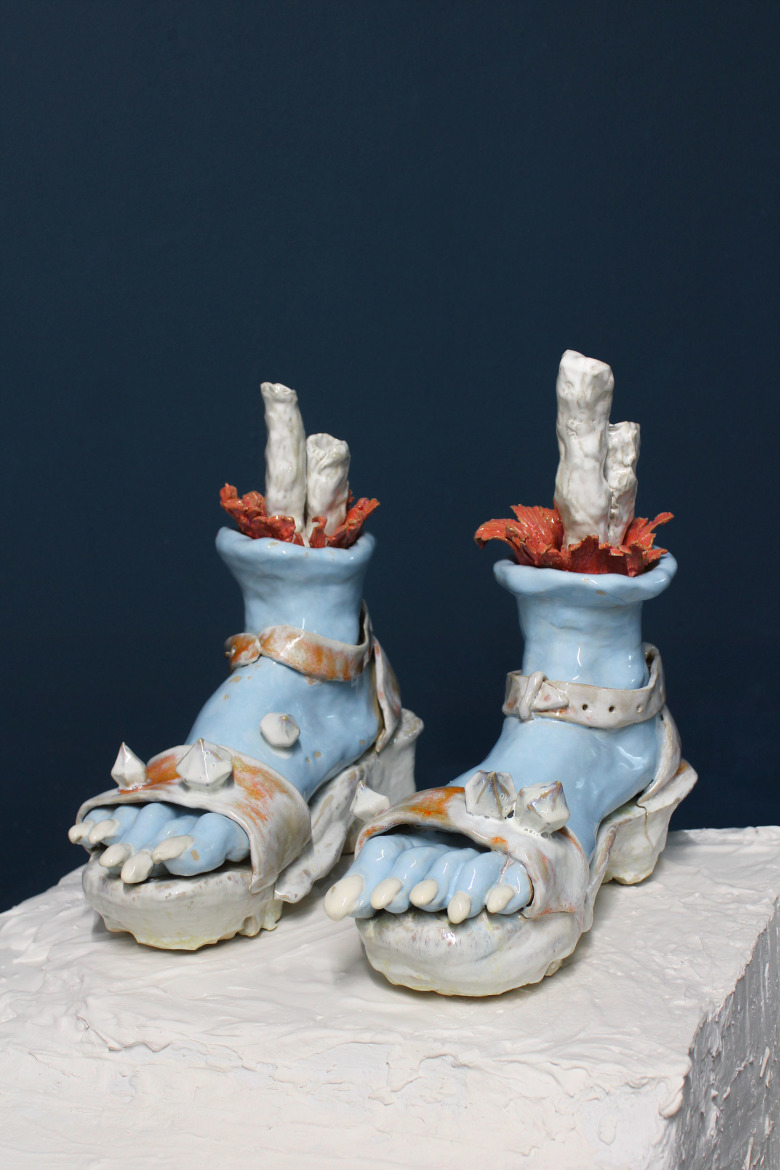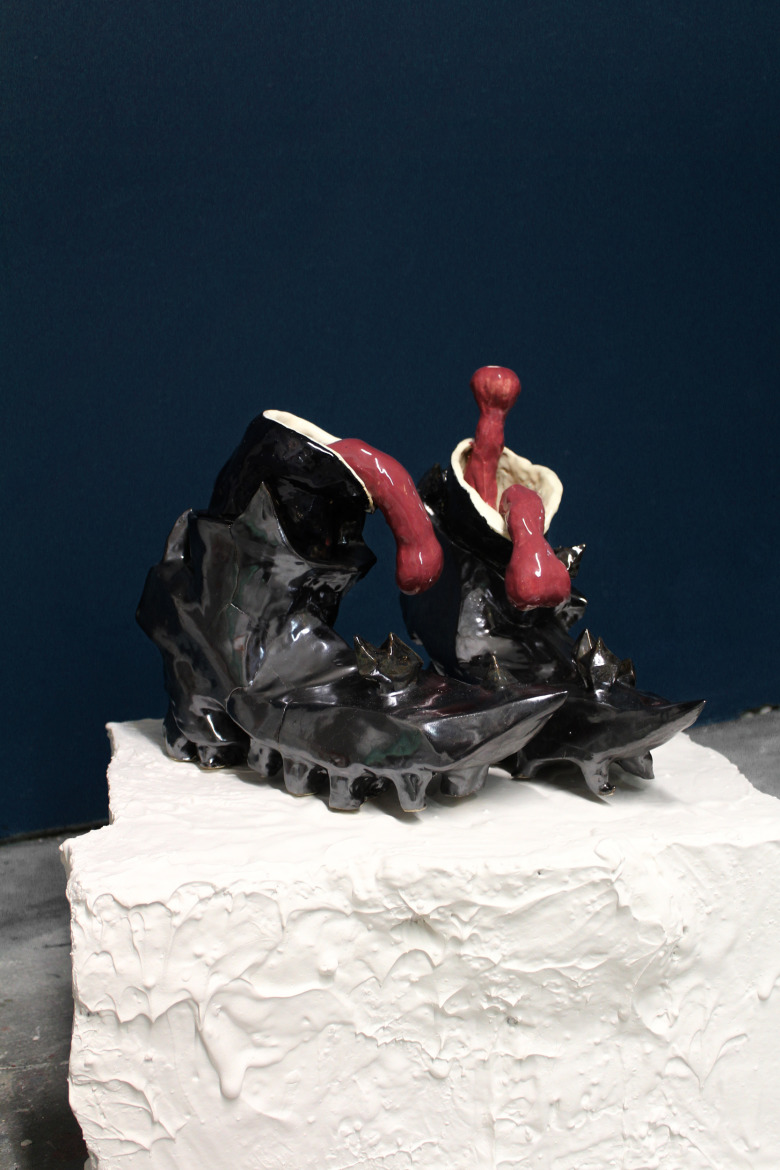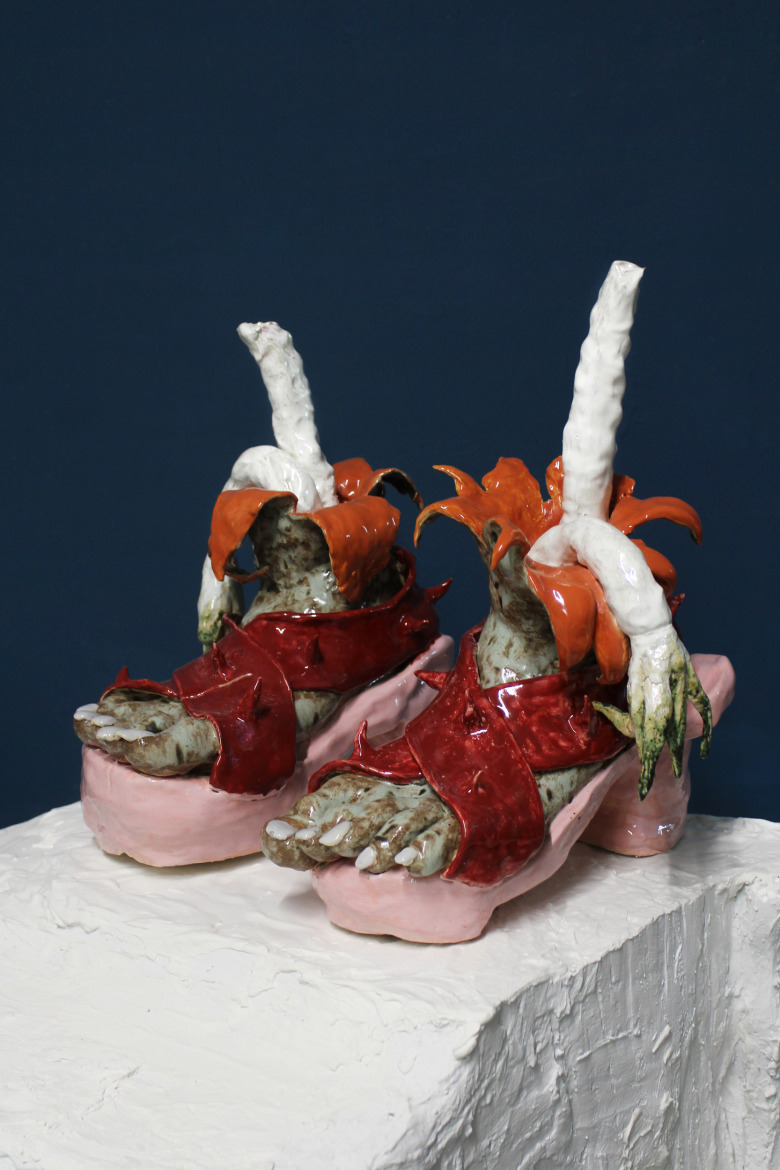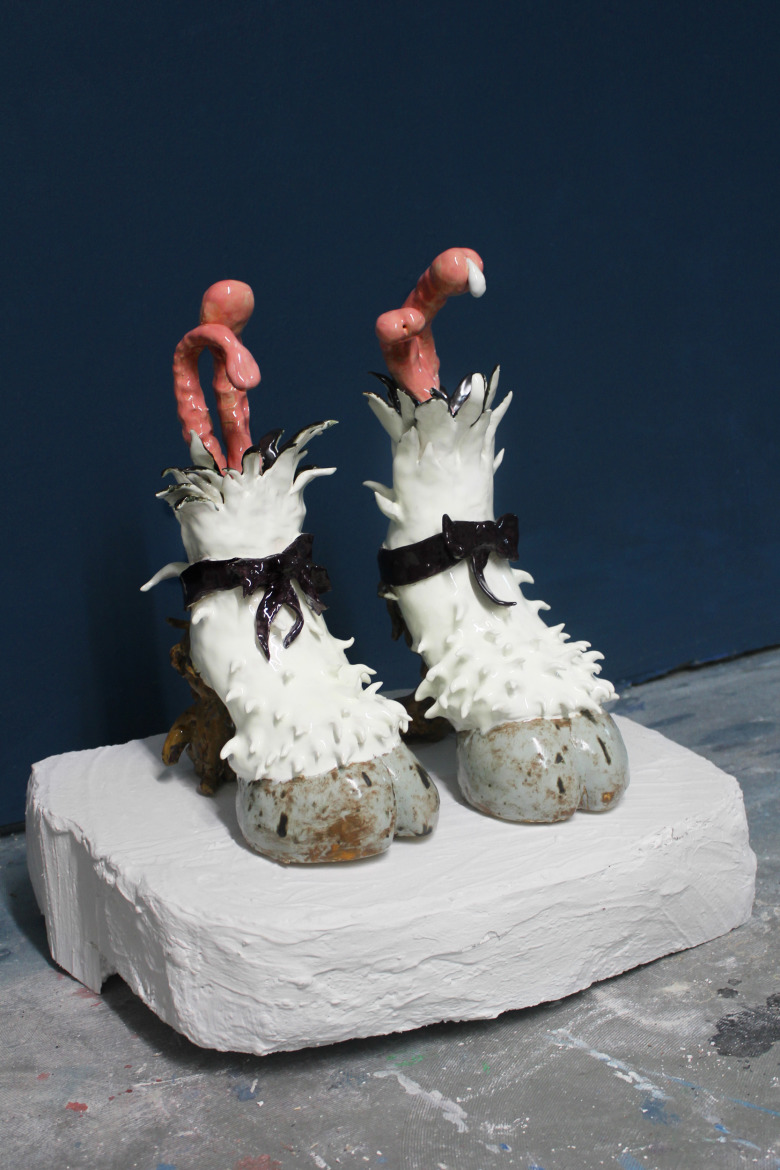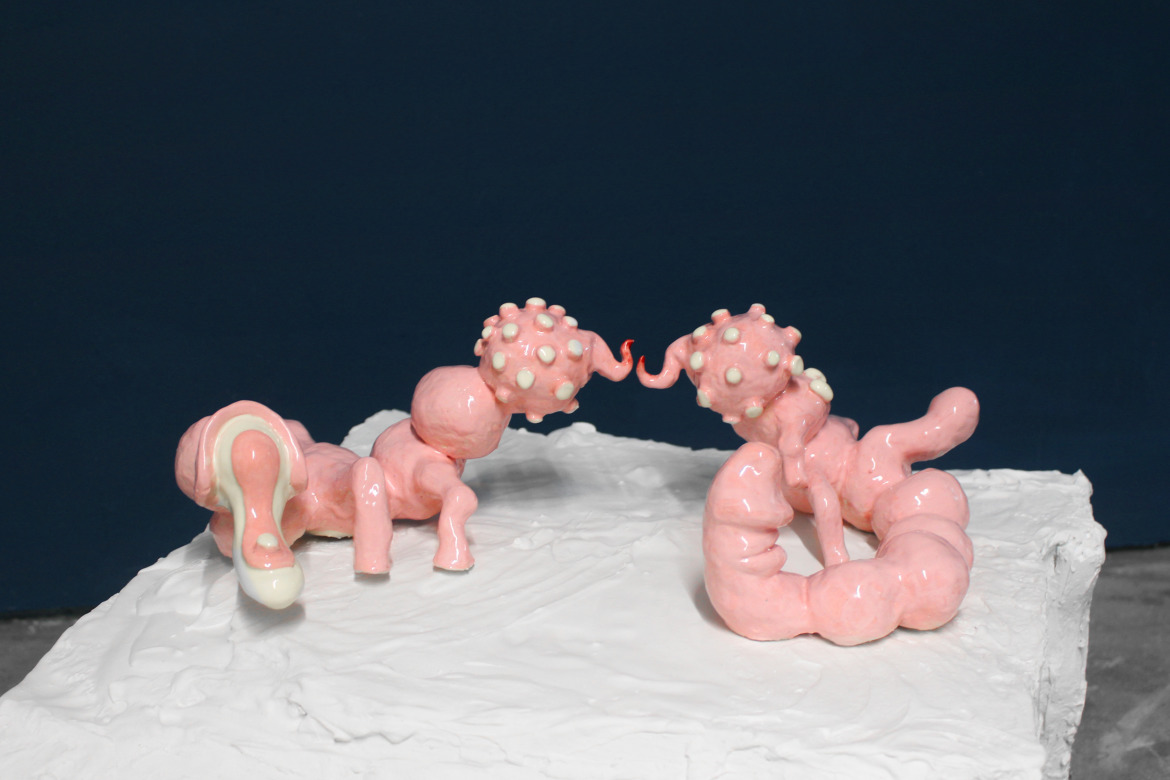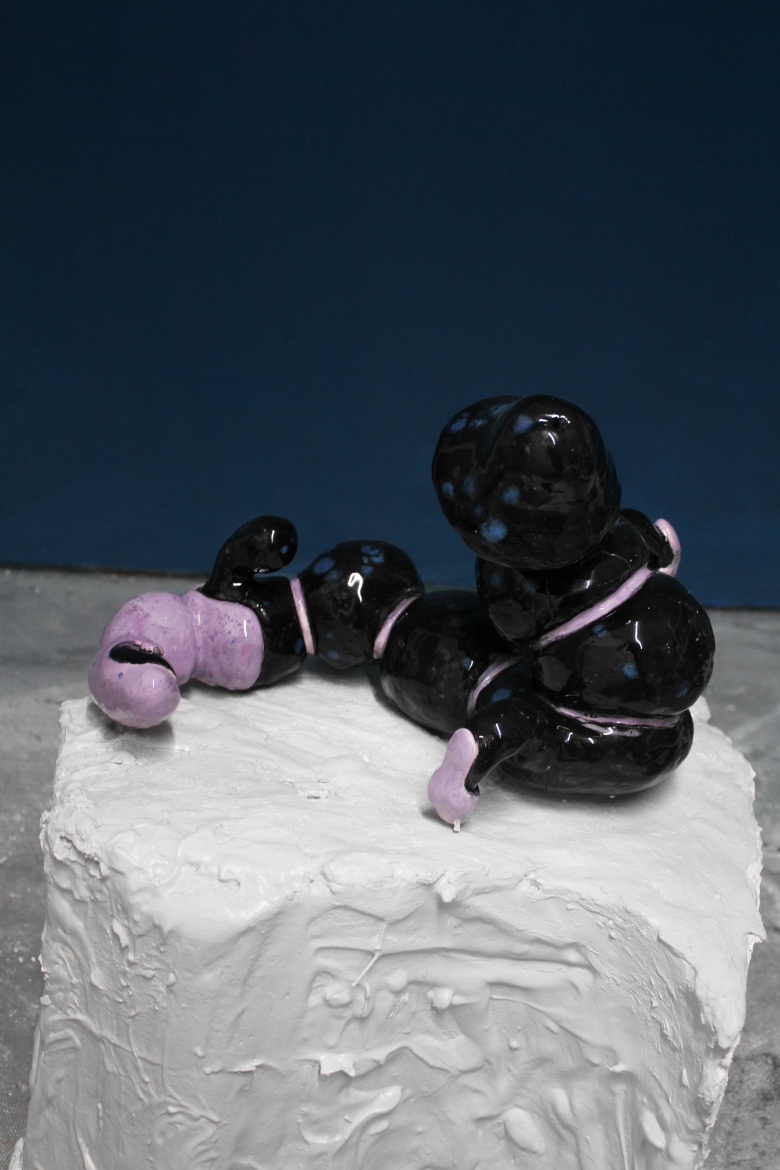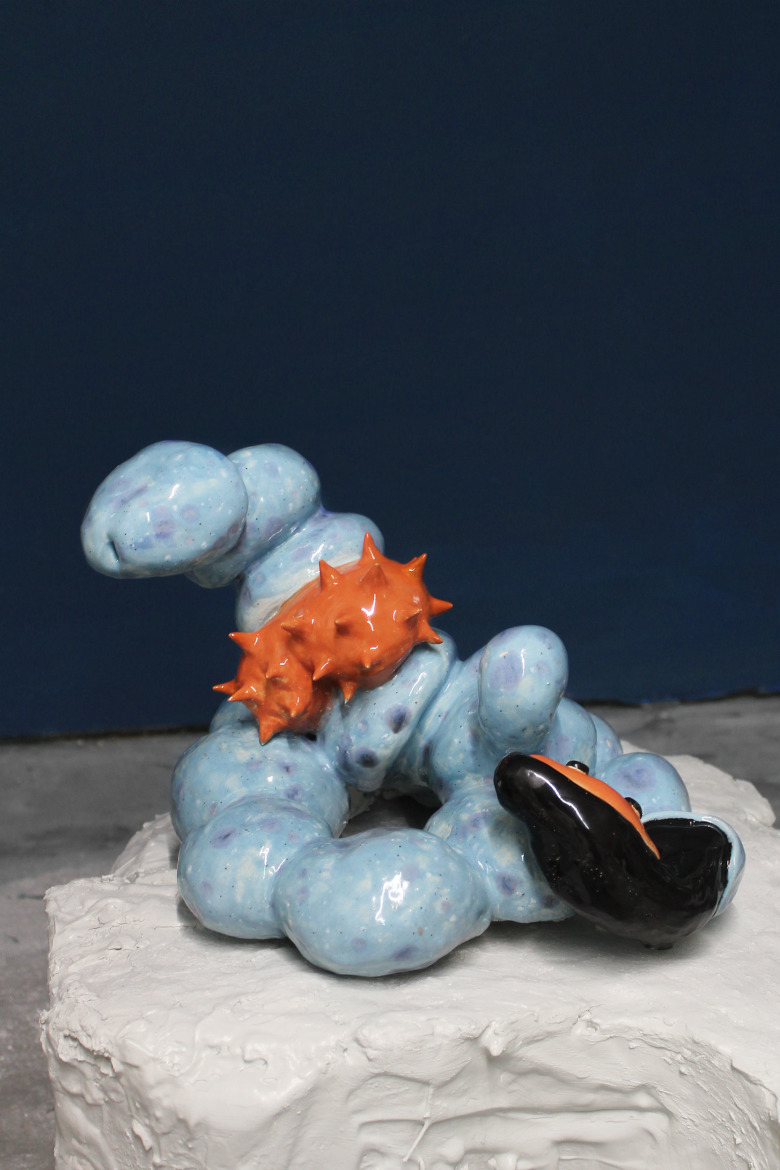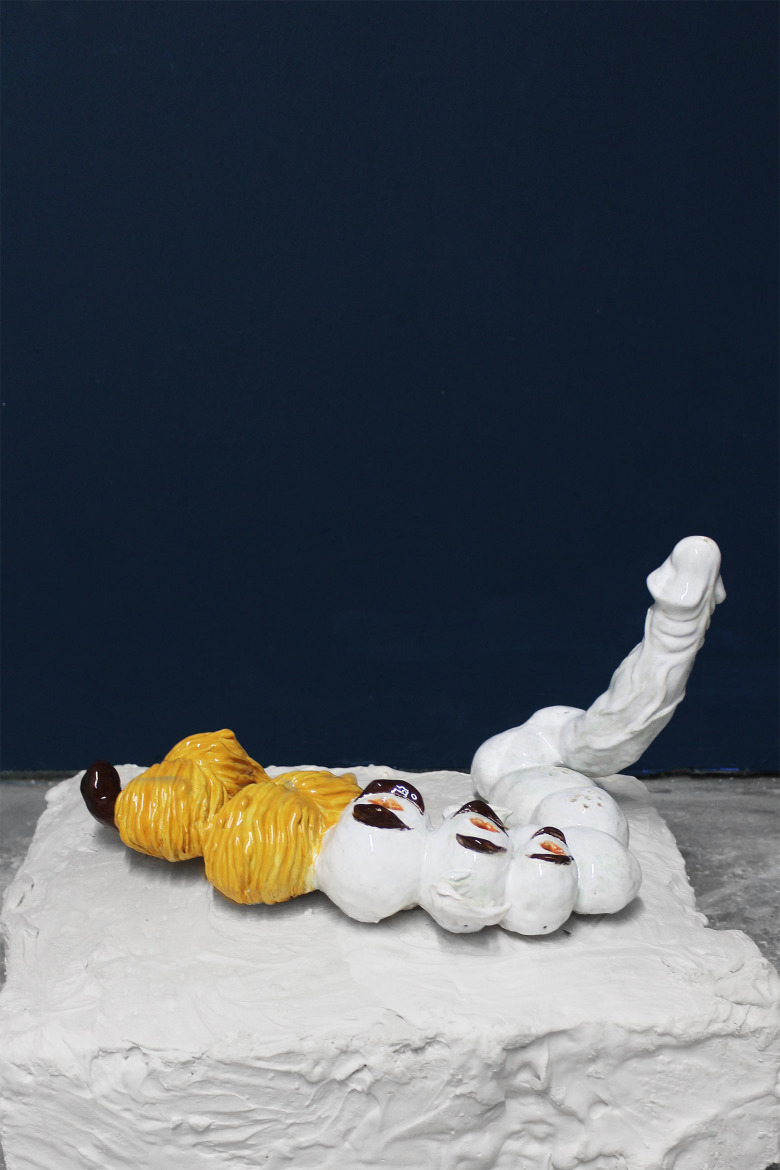 EXILE is happy to participate in the inaugural edition of Vienna's Spark Art Fair with Vibrationen und Wurzelzonen, two new bodies of work by Berlin-based artist Nschotschi Haslinger.
Expanding from the magical discourse of previous ceramic series, Vibrationen und Wurzelzonen appear like feverish nightmares in which bones morph into worms, morph into penises, morph into brushes, morph into hoofs, morph into anal beads, morph into shoes, morph into viruses, and back into each other at the very same time – an autonomous, entropic biosphere, that couldn't care less about common perception or current norm.
These seemingly endless and irregular loops of fleshy anamorphic repetition are collectively floating on the caps of calved icebergs in an evaporated concrete ocean – traveling vessels for an army of new organisms that finally found opportunity to reappear after thousands of years of being suppressed in permafrost. New life forms in pole position to conquer annihilated territories, pioneers of an exciting new era.
There are two distinct species found afloat. Within the evolutionary process Wurzelzonen still rely on the remains of their outdated hosts, turning humanoid flesh into prospering soil. The advanced organisms of Vibratrionen have left any need and reference for the predominant host behind – both are fully autonomous creatures in two distinct development stages.
Not pressed for time, these floating life forms are not at all reminders of an extinction of moral, instead, their infinite patience simply awaits the inevitable. Metaphorically switching channels between a rerun of Koyaanisqatsi (1982) and the latest Netflix documentary about the Anthroposcene, they chillax and watch until extinction of outdated life is eventually complete. Self-reproductive and fiercely independent, – they are a conquering autonomy with plenty of time.
Vibrationen und Wurzelzonen, fever dreams on melting ice caps, introduce a post-human present from the perspective of the happiness of new forms of life that, finally liberated, are ready to take over to create an unimaginable Arcadia.
→Nschotschi Haslinger artist link