SPARK ART FAIR Vienna
Siggi Hofer
Mar 24 - Mar 27, 2022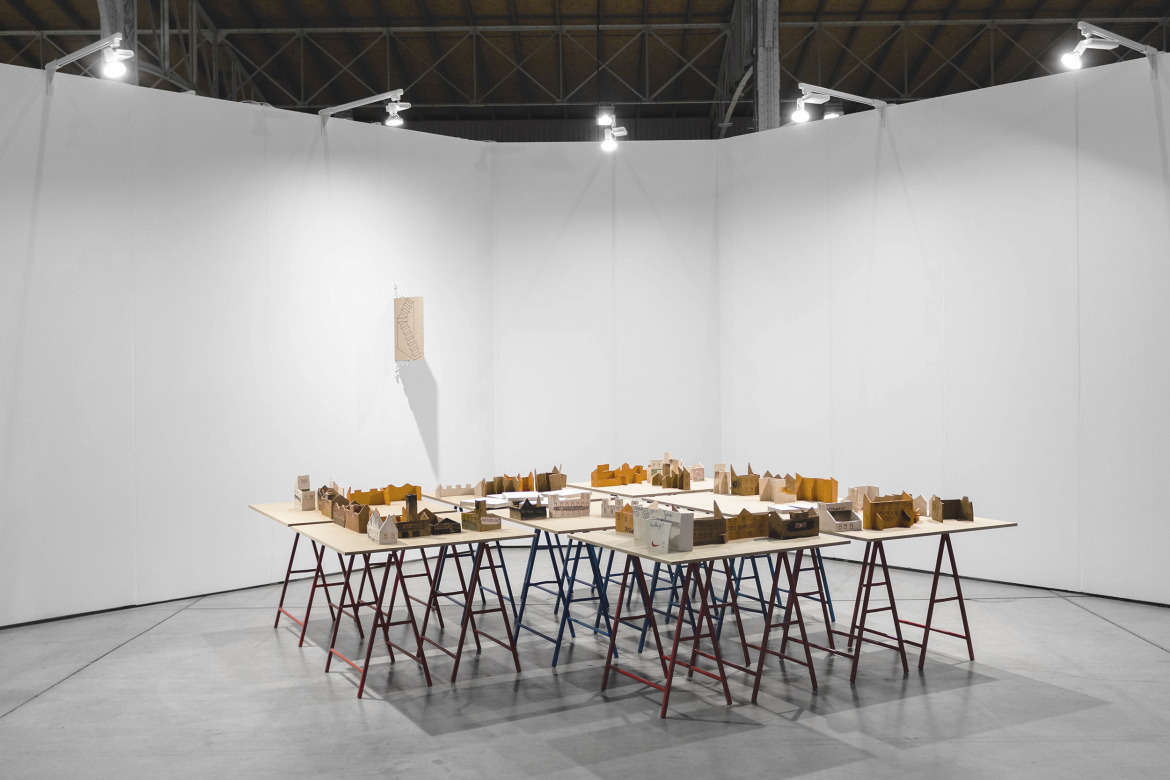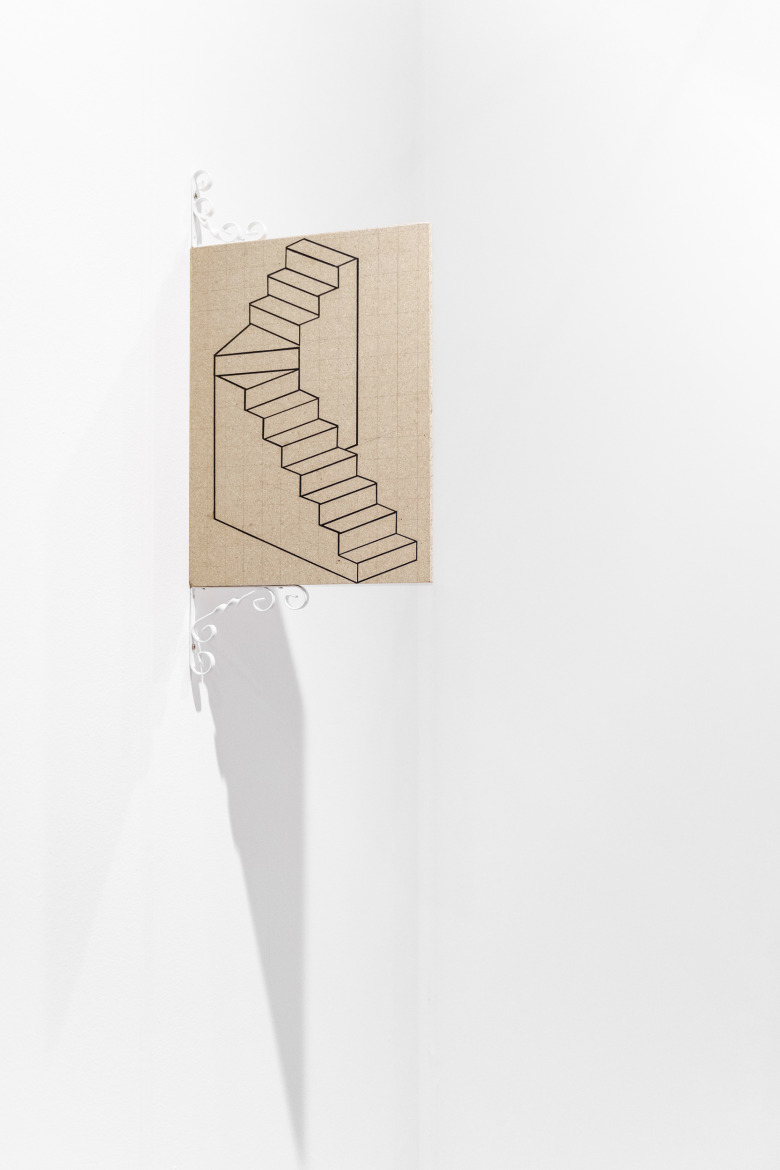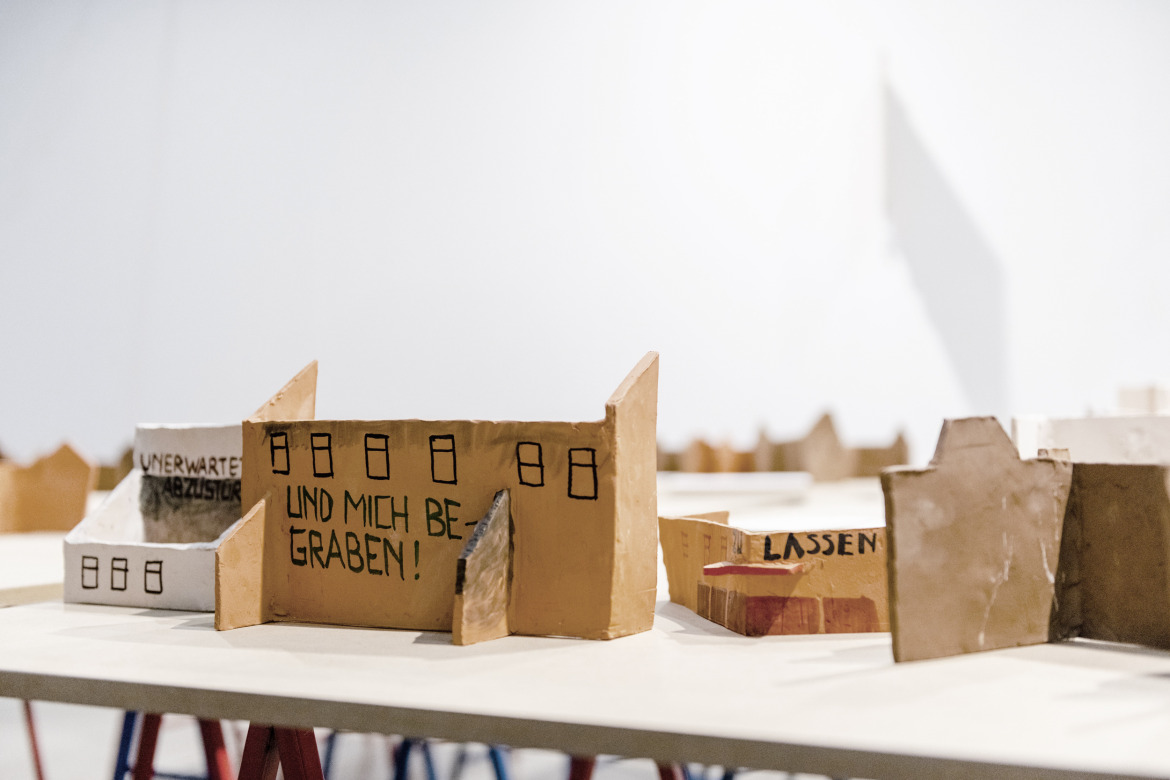 EXILE is happy to participate in the second edition of Vienna's Spark Art Fair with a solo presentation of Vienna-based artist Siggi Hofer as part of the section Die vierte Wand, curated by Fiona Liehwehr.
The exhibited ceramic piece Weit und Breit kein Ende (2005) by Vienna-based artist Siggi Hofer depicts a group of almost 50 building structures that, as a city, appear in a state of disintegration. The remaining vertical walls of each building display numerous text fragments that form a surrealist kind of poem that paraphrases on an existentialist as much as absurdist reading of the human condition.
Weit und Breit kein Ende expands and comments on Hofer's concurrent solo show at Vienna's Secession, portraying the exposed remnants of a lonely wanderer on the verge of collapse. Seeking refuge, the first person narrator, as the artist himself as much as any individual or society, refers to both the individual and the societal predicament of human existence.