LISTE Basel: Aggtelek, Artie Vierkant, Martin Kohout, Katharina Marszewski
Jun 10 - Jun 16, 2013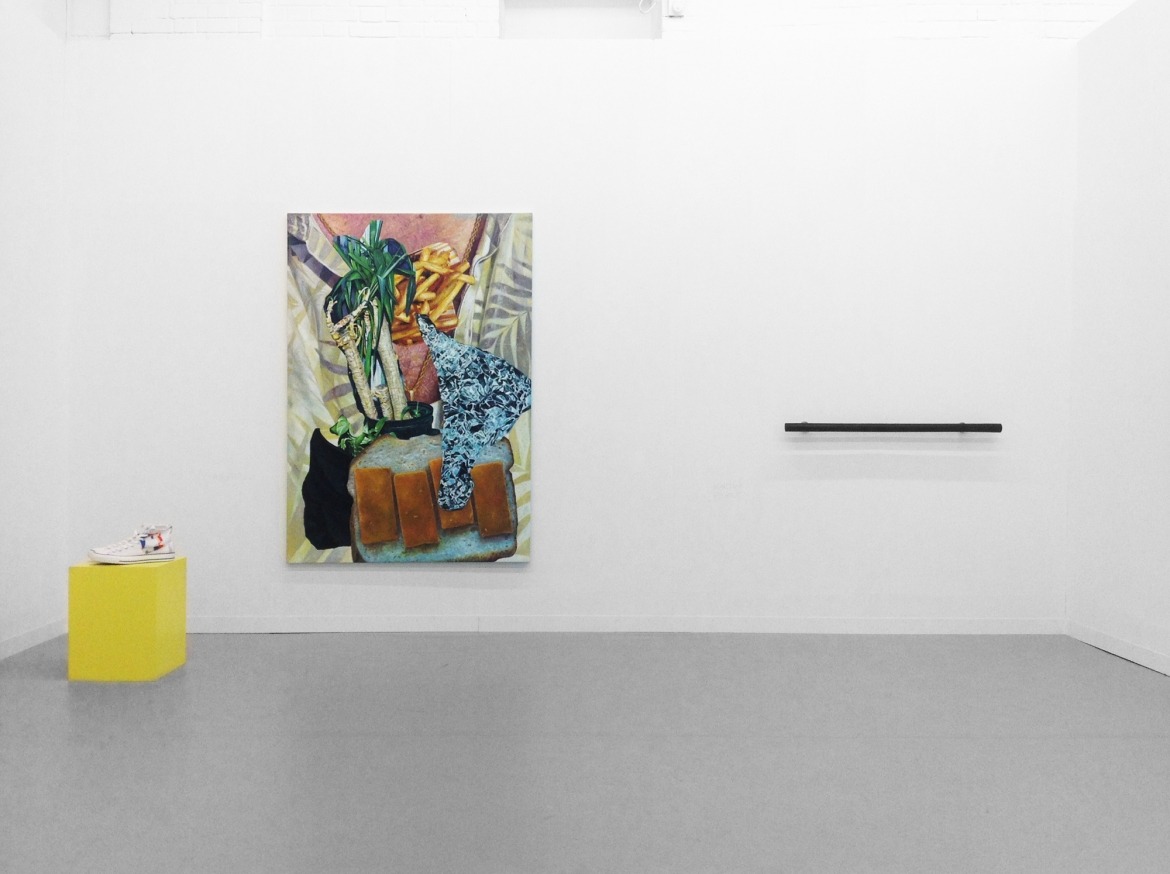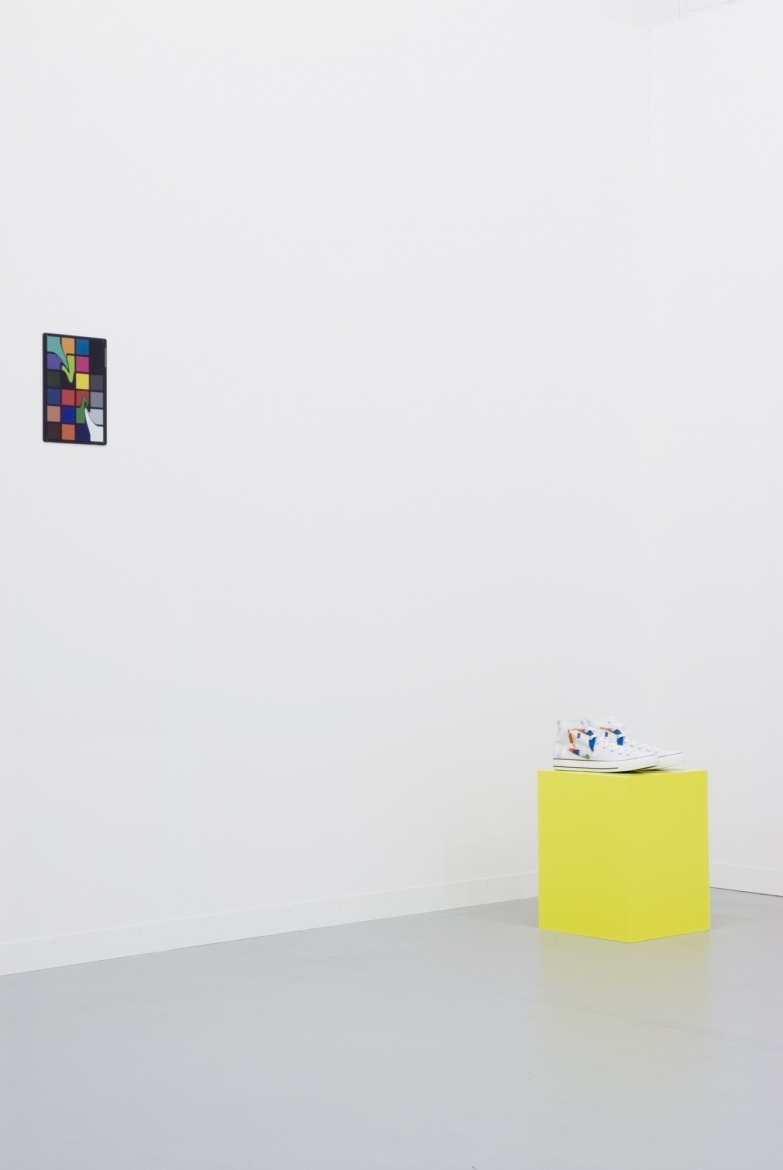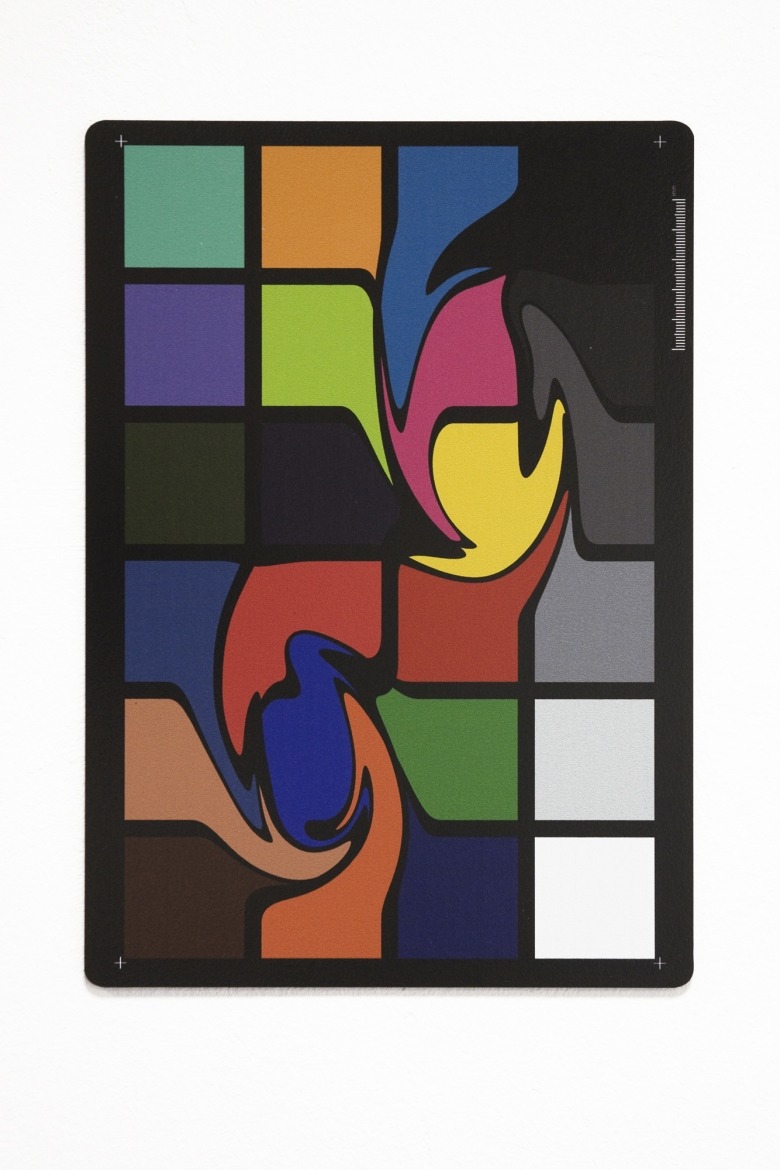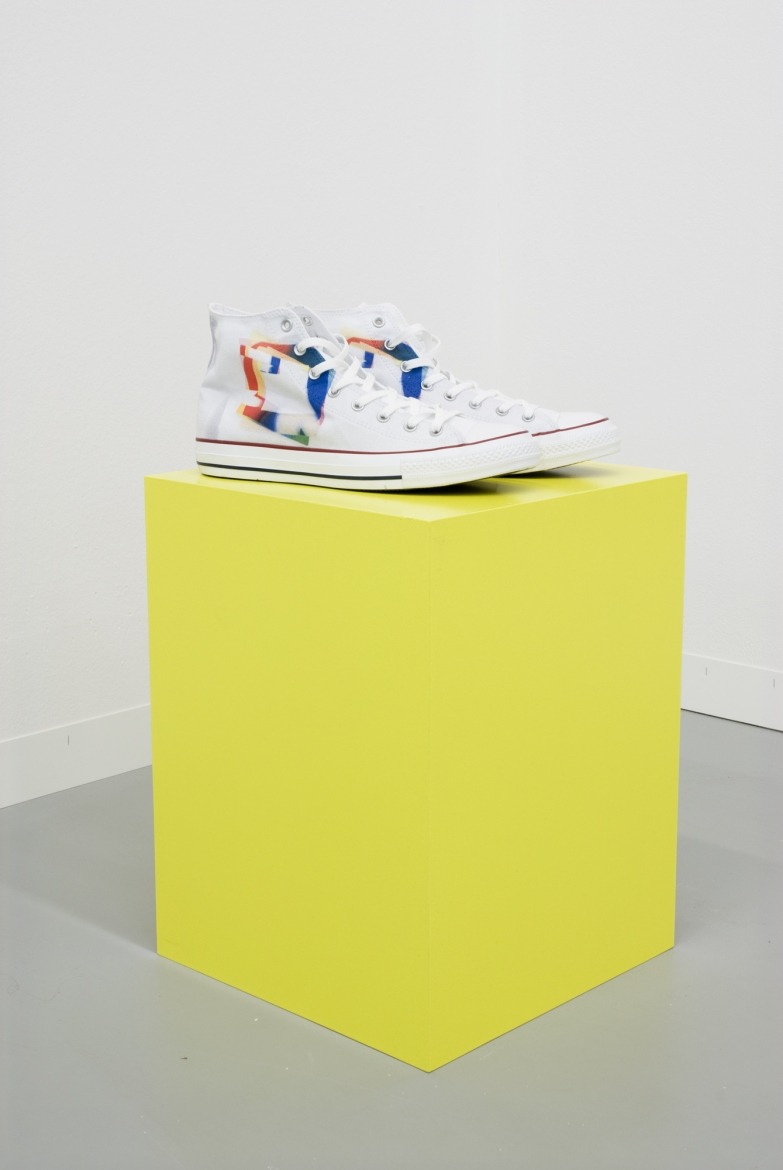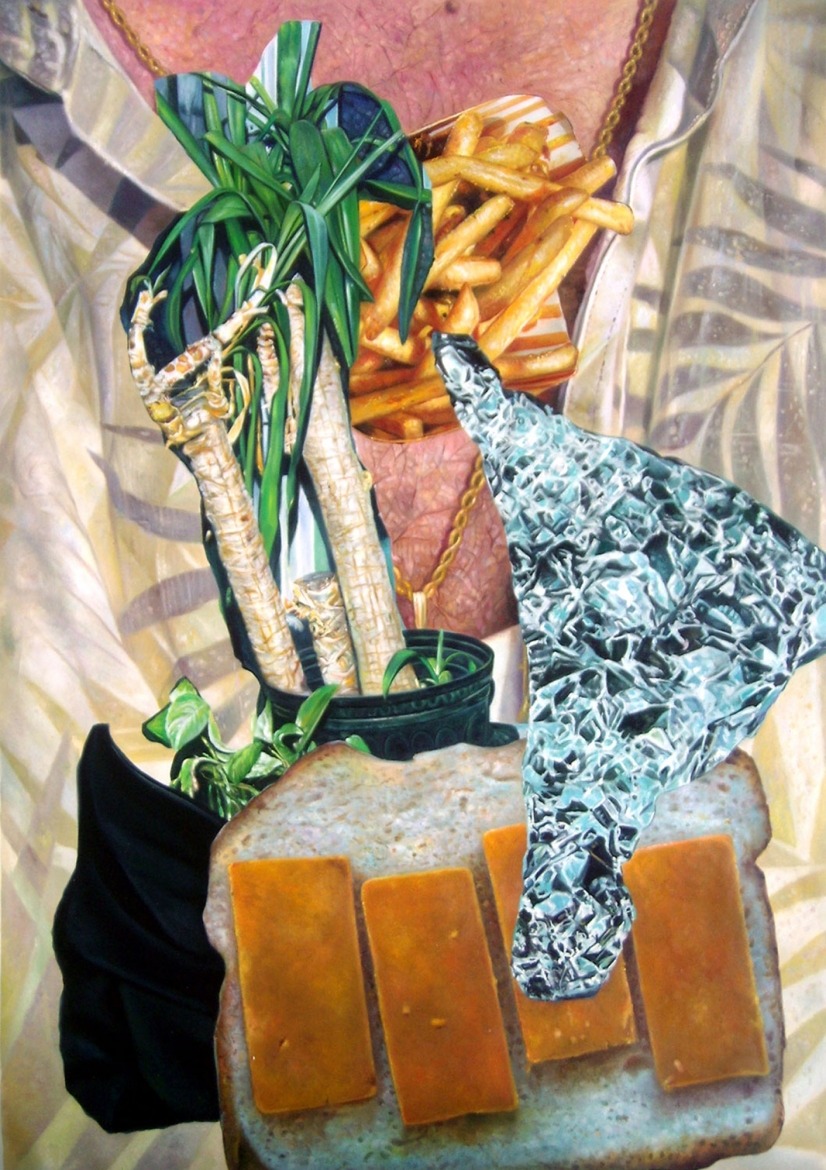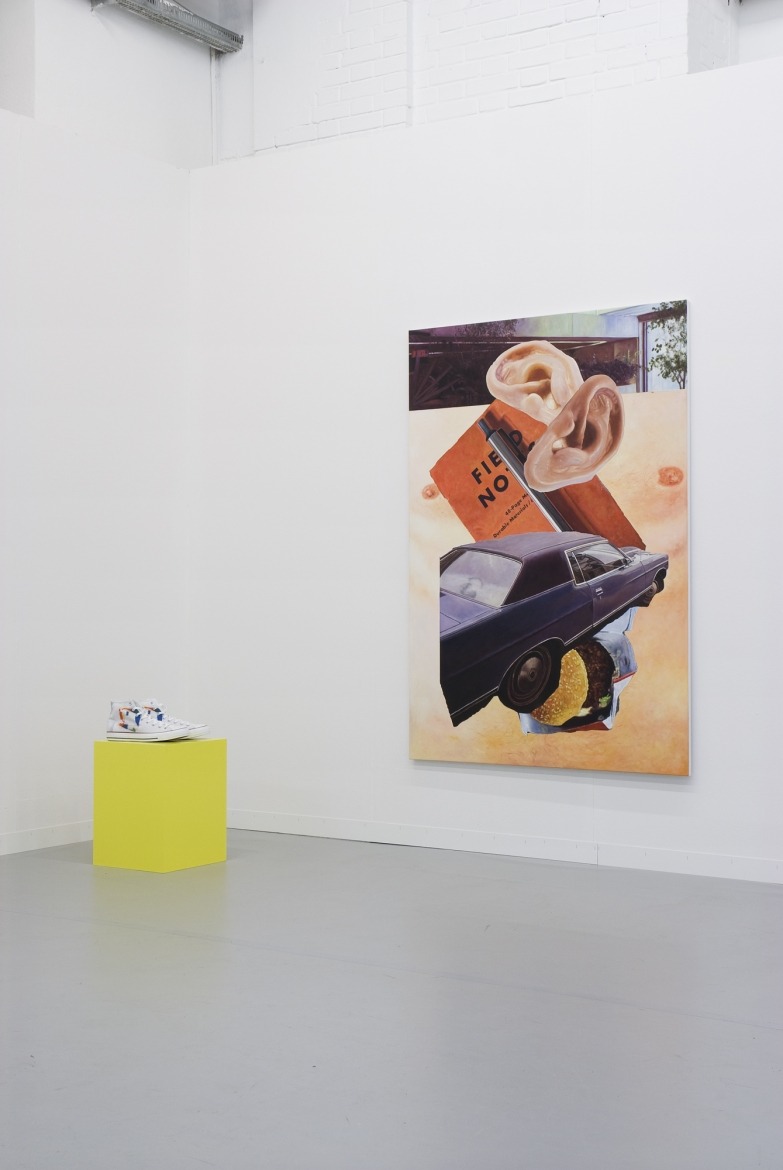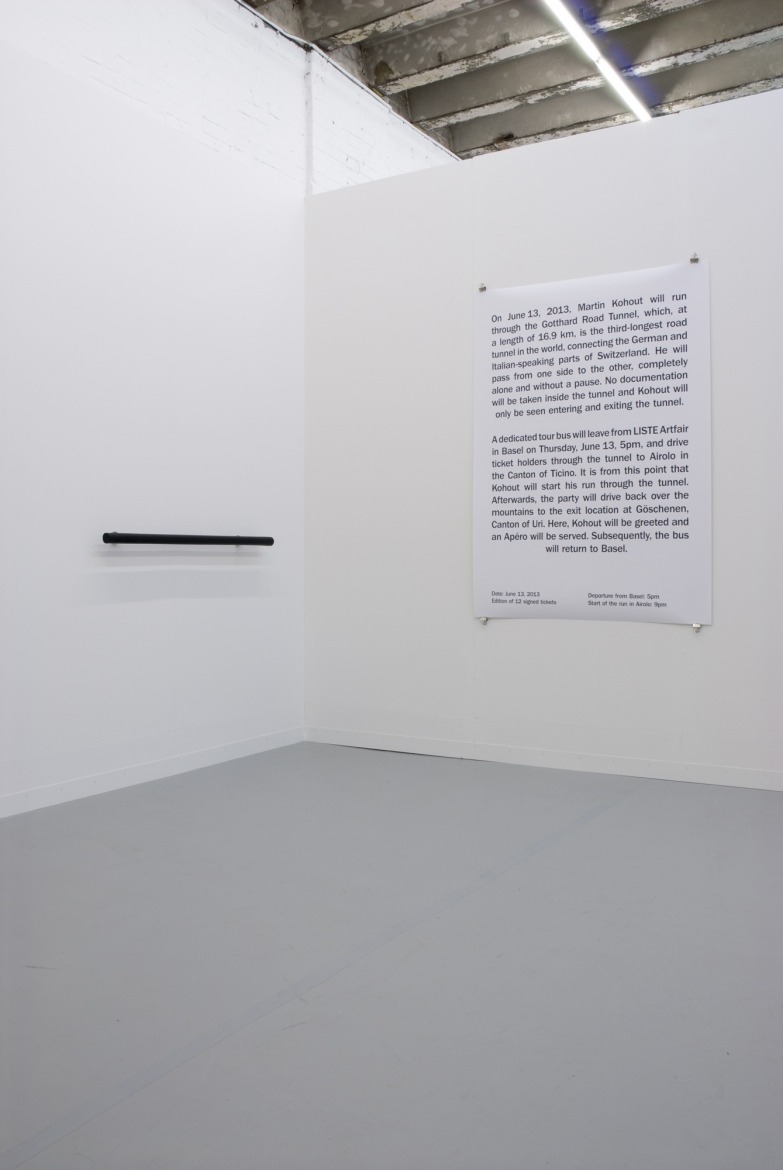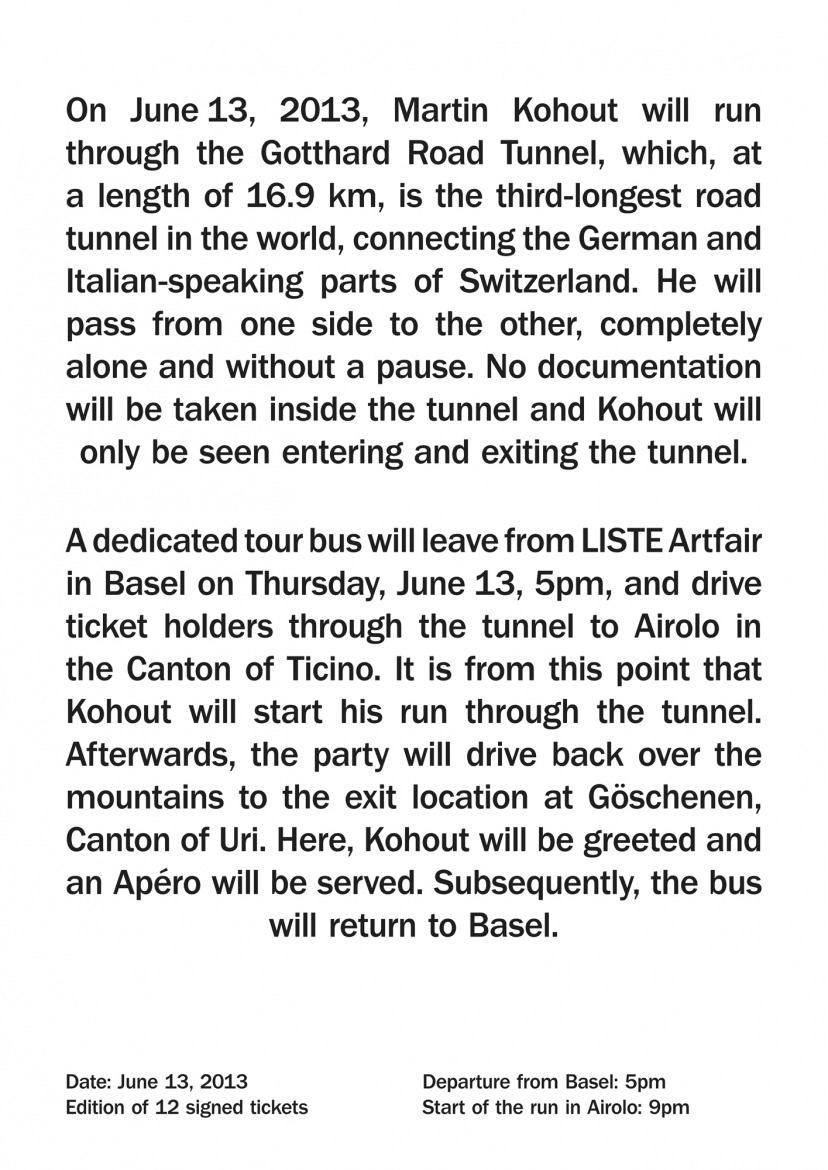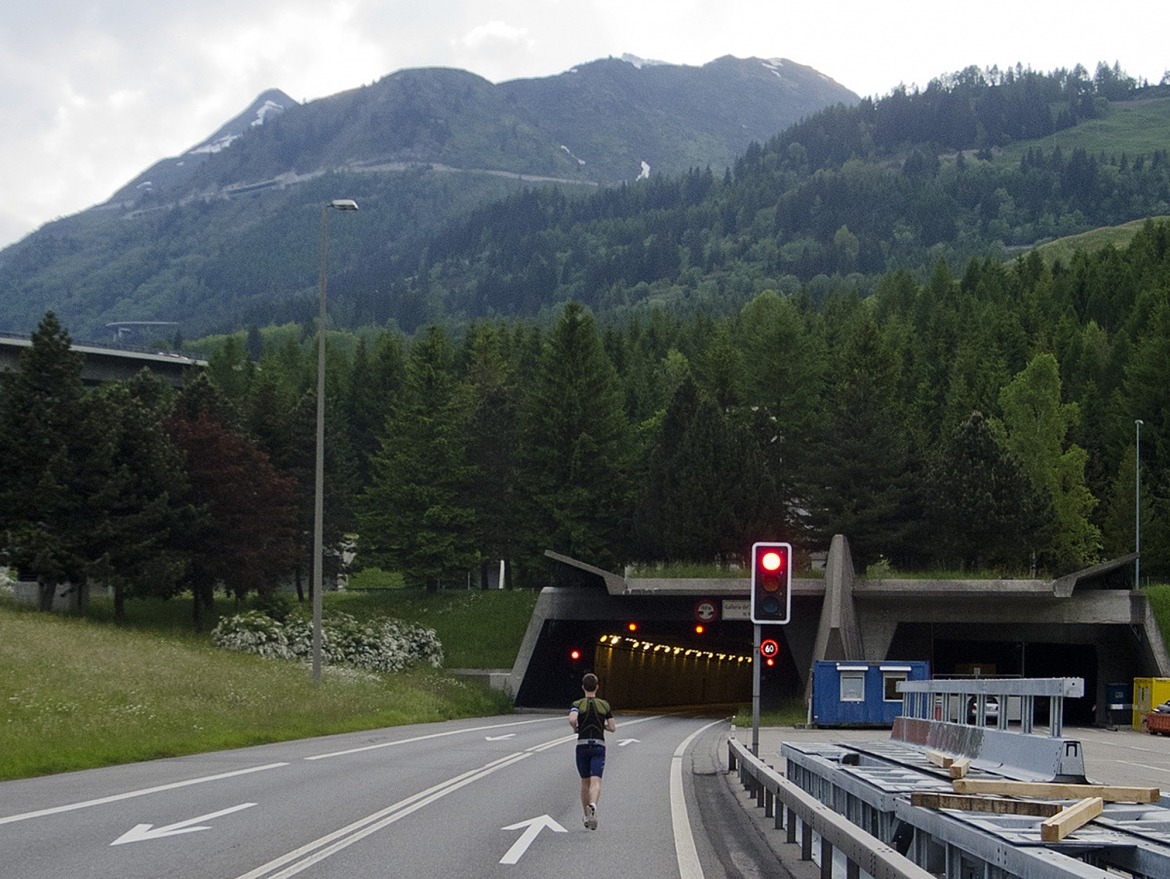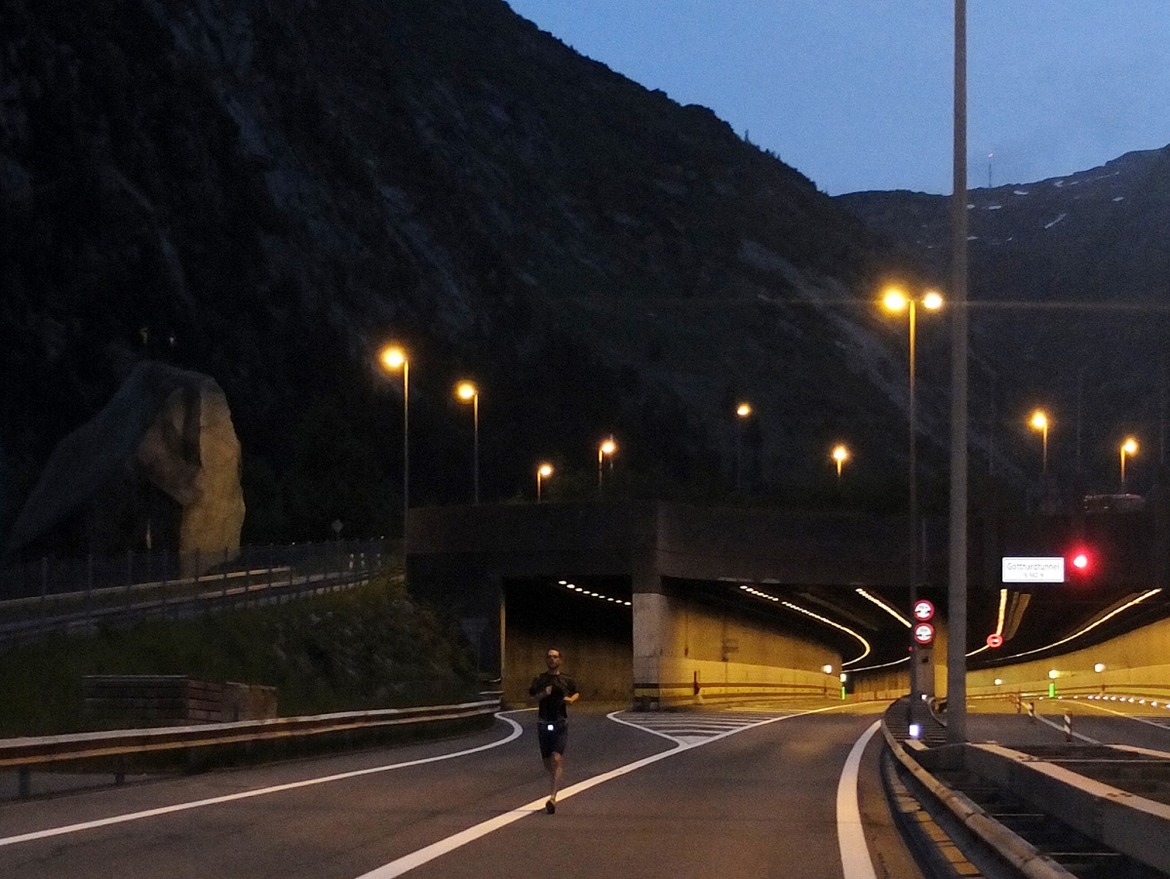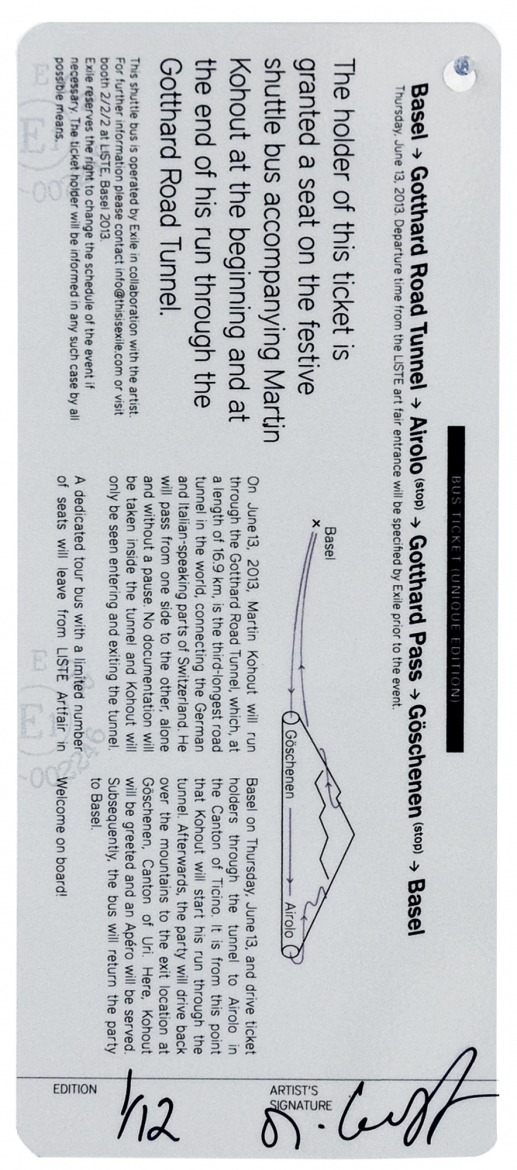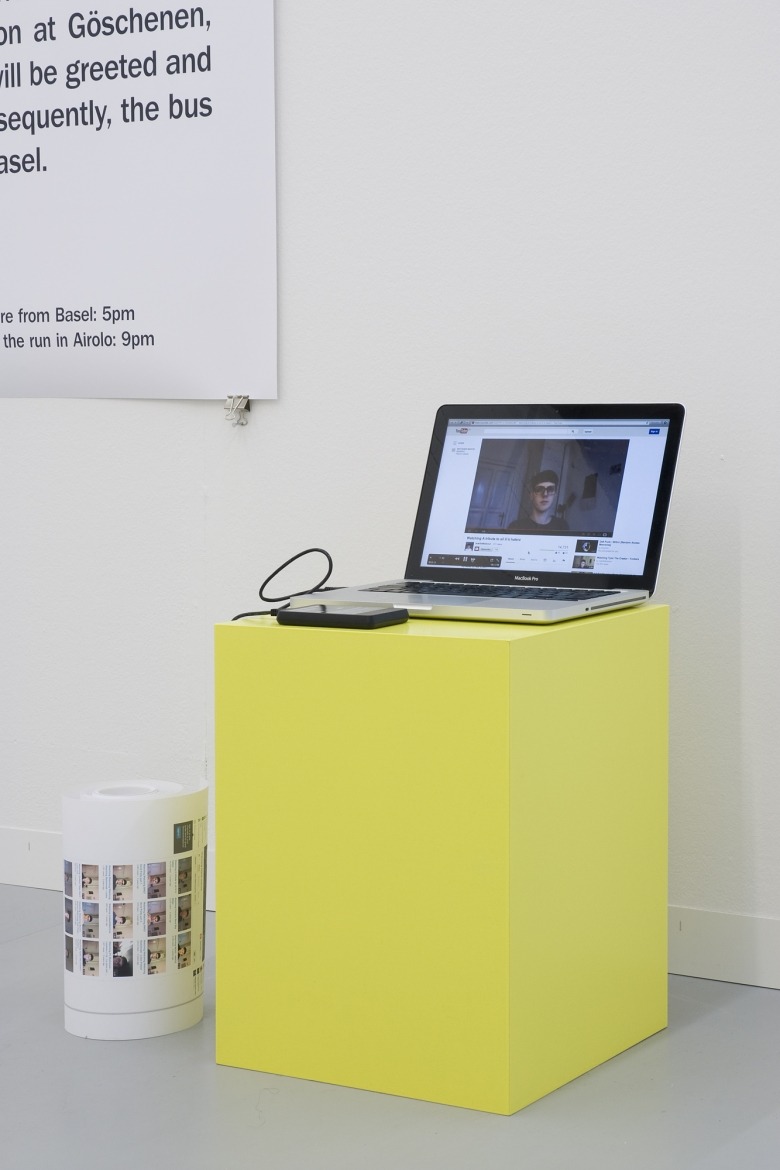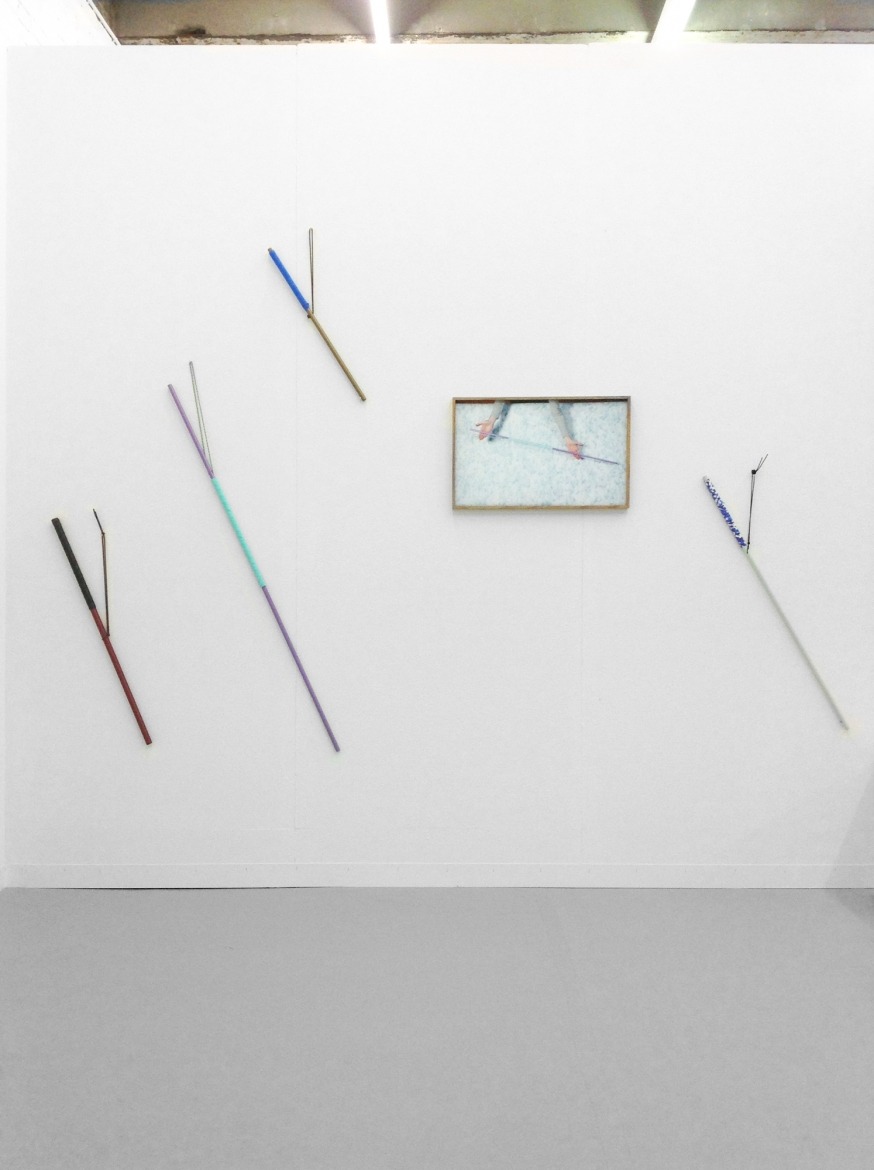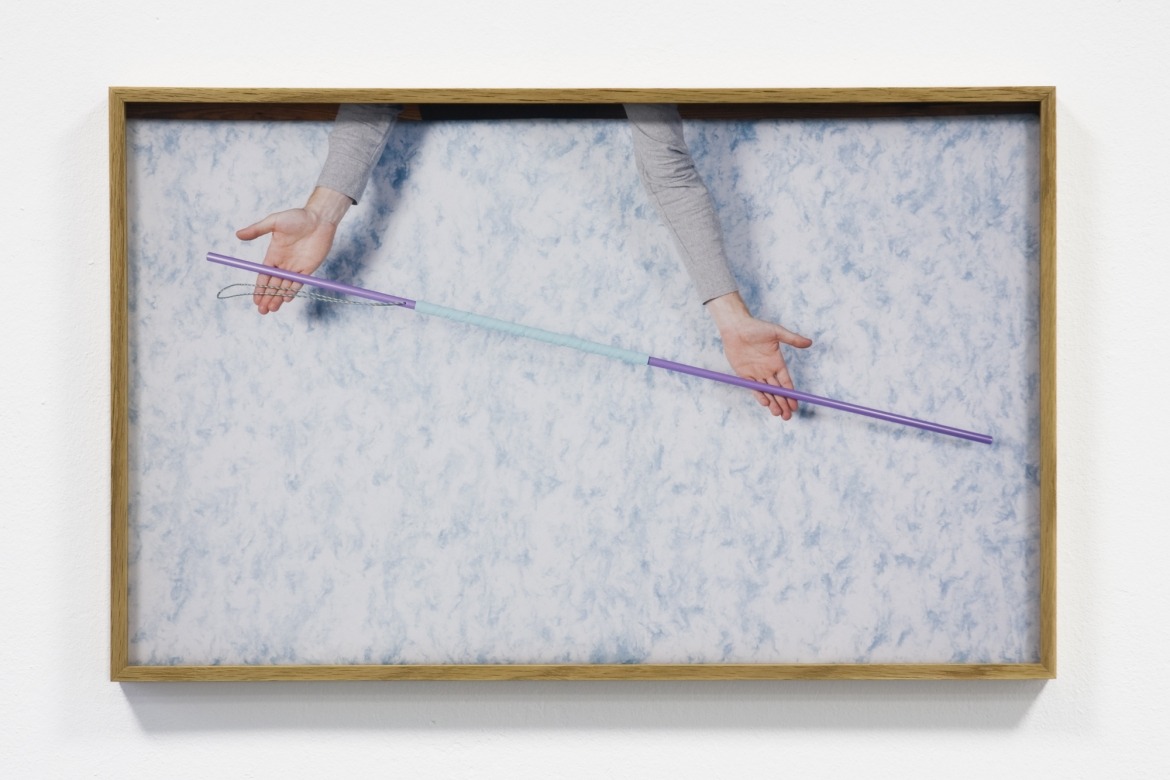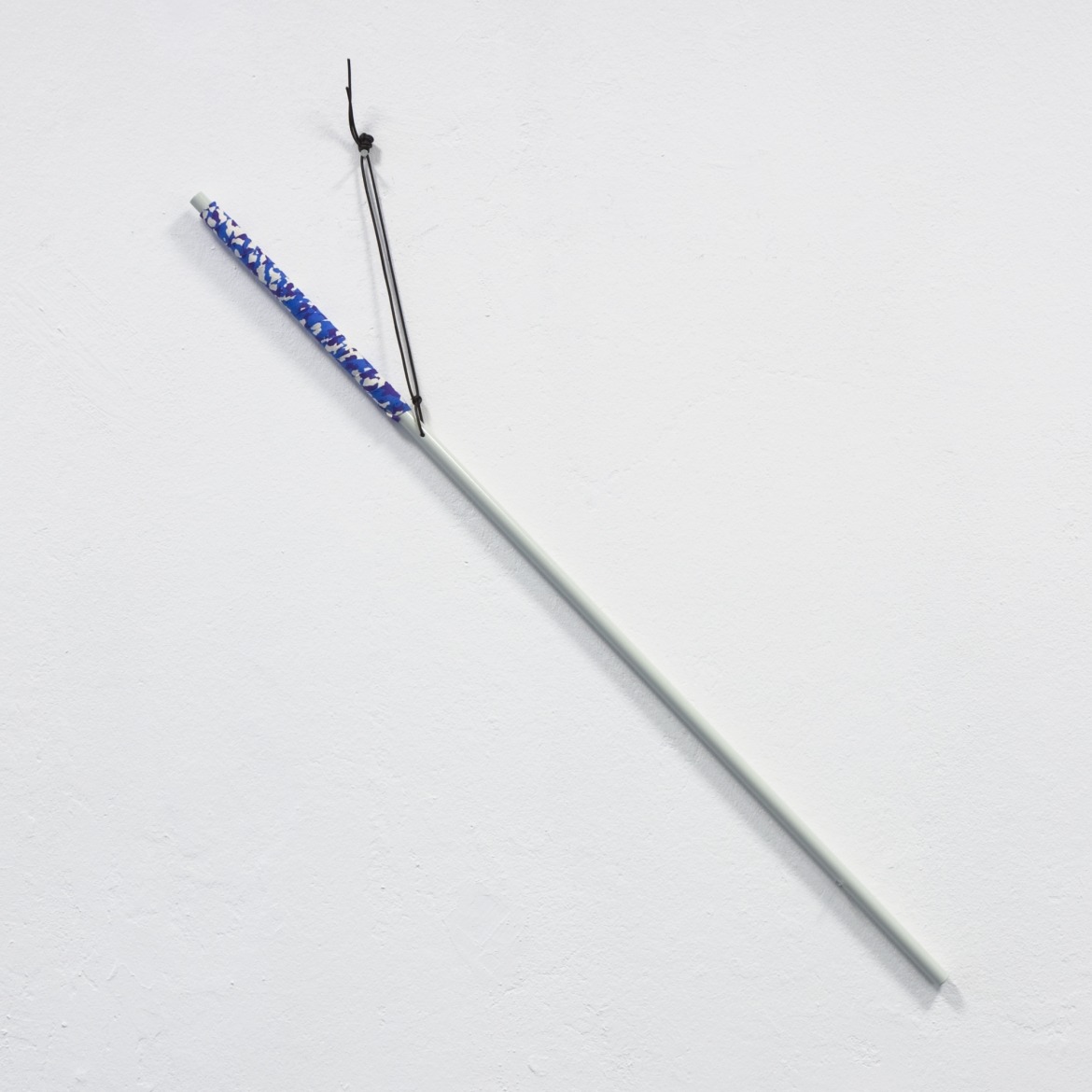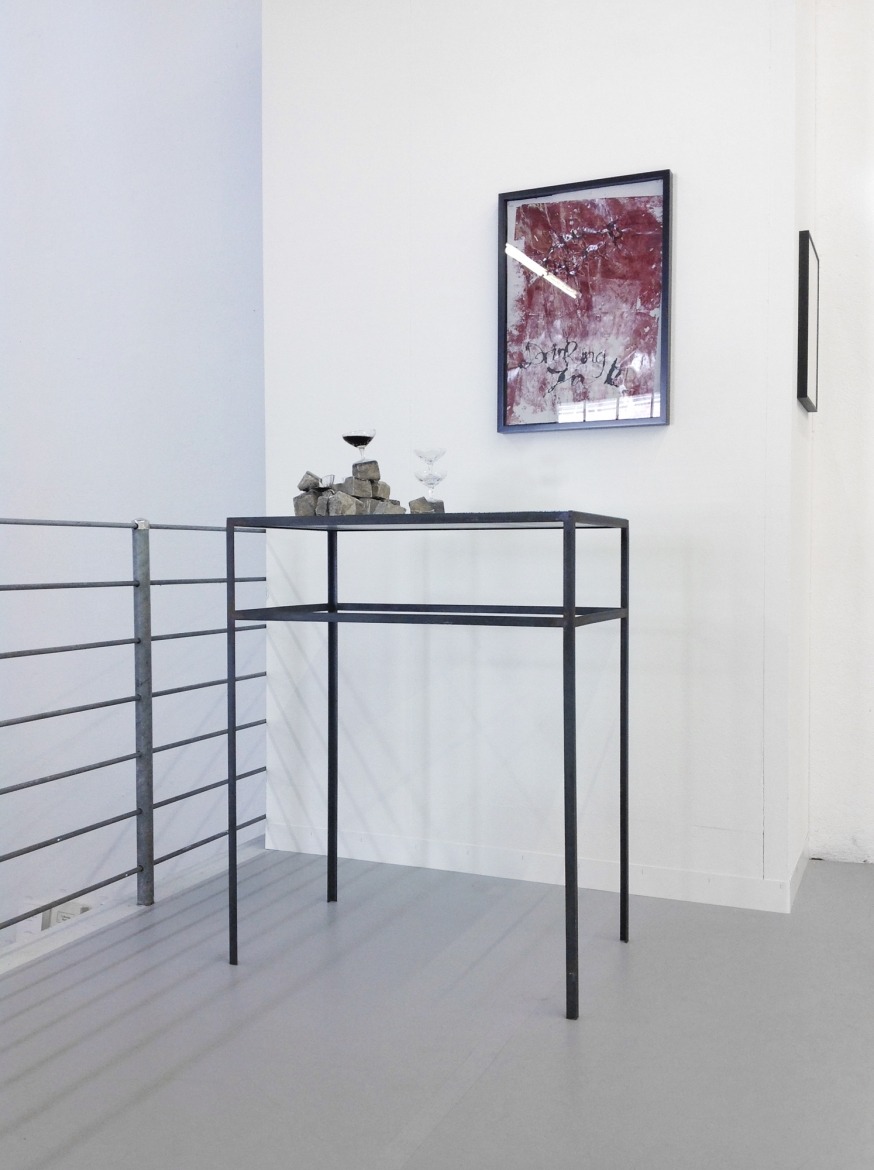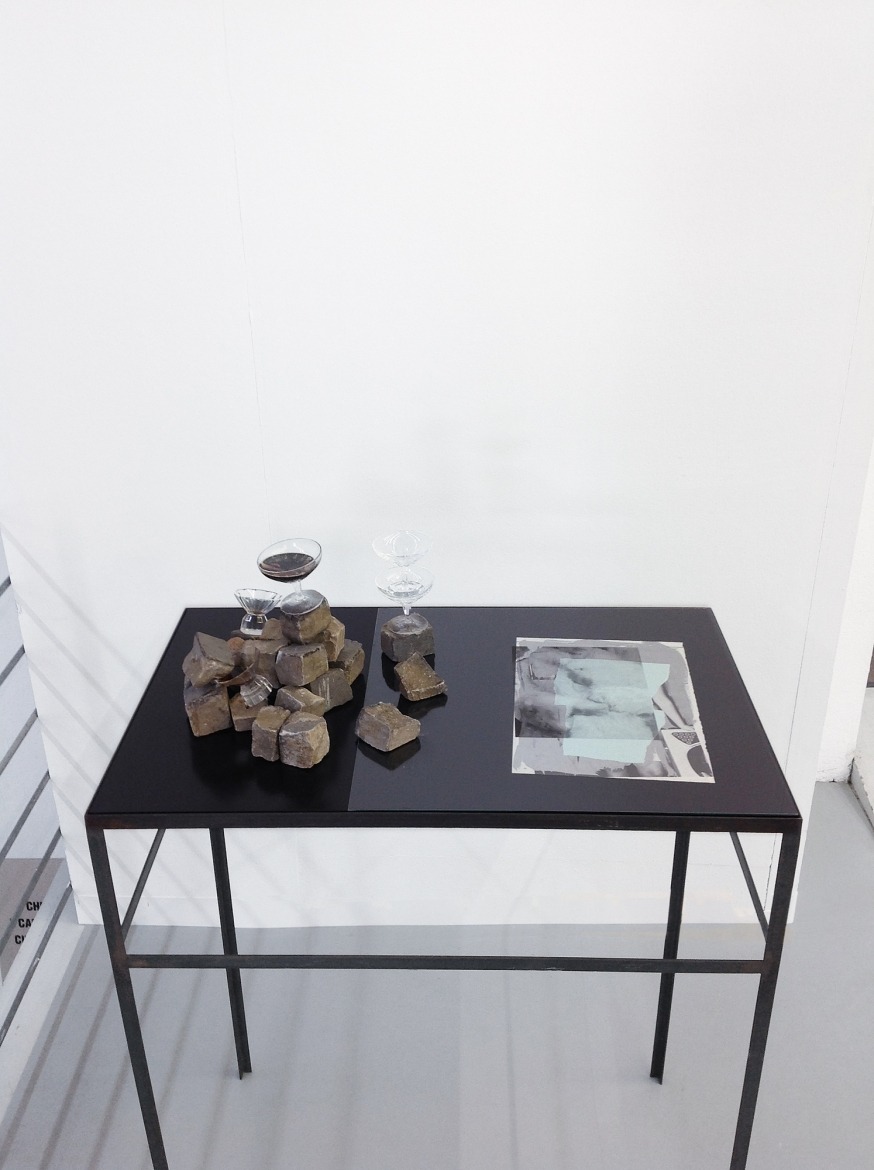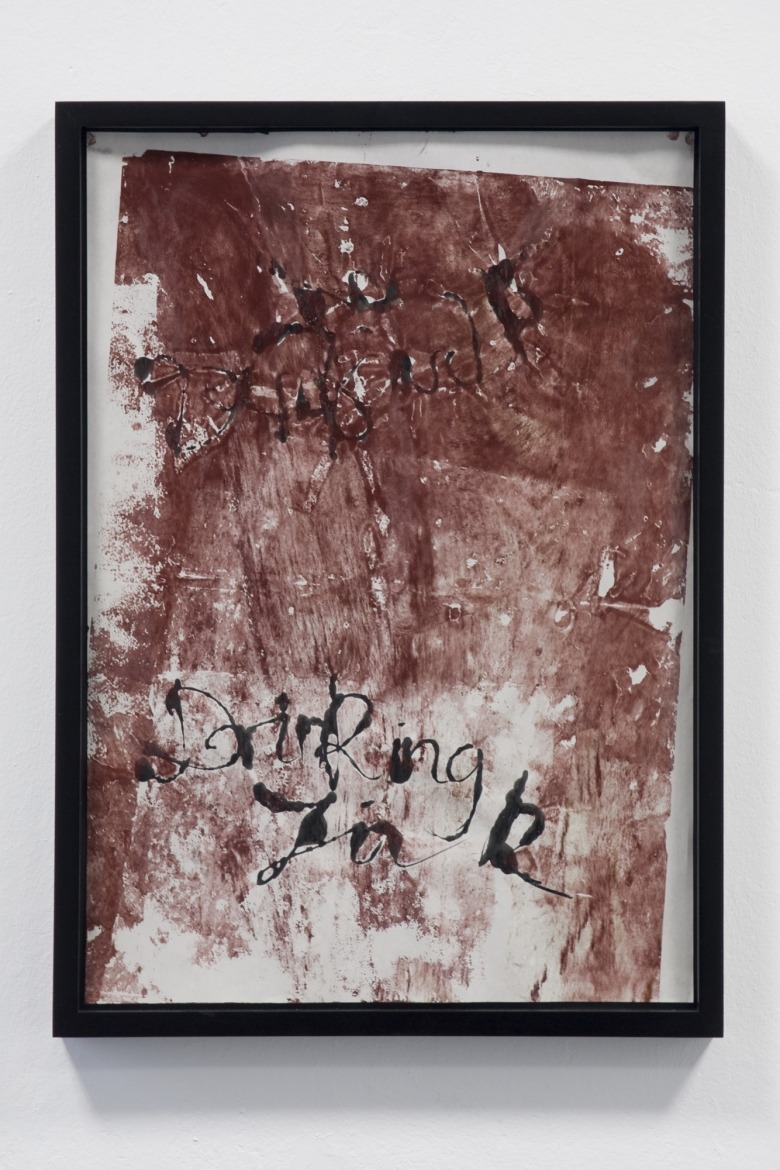 Once identities become #hashtags and bodies have merged with pixels, manifold new strategies were (and still are) needed in relation to artistic production beyond the interface of the monitor. As a result, and once rematerialized to physical form, artworks can hardly continue their art-historical trajectory as objects of aesthetic distinction based on a suggested ingenuity of its producer. The five artists showing in EXILE's presentation at LISTE 18 aim in various ways to find such a path.
Aggtelek (Gema Perales and Xandro Valles) manifest their multi-dimensional works in one of the most loaded traditional mediums; oil on canvas paintings. Created as digital collages from internet source files in Photoshop, the finished hires TIFF file is sent to Shenzhen, China, to be painted in oil, executed by anonymous individuals in a factory of 5000.
The returned painting (Aggtelek calls these "photocopies") is then analyzed by the artists and the original Photoshop collage is adjusted accordingly. The newly adjusted TIFF file is again sent back to China and the process of "dragging and dropping" on an international scale continues until a final painting is achieved to the required standard. All previous renditions are destroyed, resulting in what appears to be, and what in fact is, a single, unique painting.
The artists expand their modes of production by exploiting available resources in a kind of digital darkroom, or, more appropriately, digital inkjet sweatshop. Such acceleration of reproduction depletes the artists' individual gesture and anonymizes the painter's individual authorship and ingenuity.
Artie Vierkant diminishes the material importance of his artworks and an emphasis is instead made on the visual representations of materials and the processes used to achieve this. Primarily using Photoshop as the regular manipulator of his images, Vierkant spurs an uneasiness in the viewer; making doubtful the trust that is placed in images of documentation.
At LISTE 18, Vierkant's Color Rendition Charts are accompanied by a pair of custom print-on-canvas Converse sneakers. Here, the circle seems to close in on itself; the return to the medium of canvas brings the digitally created work back to a history of its material. Simultaneously to the pristine presentation of this unique pair of sneakers, the artist proof of the work is worn as the utilitarian object by Vierkant on the streets of New York.
Martin Kohout takes various indexical sources out of which he creates his own agendas for the creation of projects and artworks. His extensive project Watching Martin Kohout consists of a YouTube channel of 800 videos, made over the course of 10 months, in which the artist filmed himself watching other YouTube videos (youtube.com/user/martin0kohout). The sheer multiplicity and scale of the project perpetuates, to some degree, an immortality, with the advent of the piece constantly changing through online comments or YouTube interventions on a daily basis. At LISTE 18, an edition of three static hard drives will store and present the entire archive of videos; Kohout's YouTube channel returns to an apparent physical finality.
Parallel to the fair, on June 13, Kohout will instigate the event Gotthard. Here, the artist will run through the Swiss Gotthard Road Tunnel, which, at a length of 16.9 km, is the third-longest road tunnel in the world and is deeply embedded in Swiss and European history.
The event takes place in a monumental yet hypnotically monotonous space otherwise devoted solely to traffic. If such a tunnel is a masterpiece in an age of architectural engineering, then it can also be seen as a simple parallel from point A to point B. In all its monumentality, the tunnel becomes a metaphor for the disappearance of the individual within a mountain of matter. For up to date information and limited edition bus tickets please email the gallery.
Katharina Marszewski approaches artistic production from an otherwise fragmented angle. Her questioning relates not so much to a dilution of the body but to a critical commentary on the forces of artistic production in a late capitalist, western society in crises – one in which the occupation of "being an artist" has become convention. Her self-reflexive works on display at LISTE and her concurrent solo exhibition at the gallery in Berlin, entitled CV CE LA VIE, confront the viewer with her identity as an artist in its exposed, and at times, exploitative vulnerability. Starting with traditional silk screen, Marszewski pours lacquer over its surface and hand-writes the work's title Drinking Ink onto it; a threat perhaps, of a physical reaction against the medium itself. Her works in Berlin seem to want to take on the appearance of artworks, but can in fact be better described as décor for the purpose of a gallery exhibition.