New Work, A.I.R. Gallery, New York, 1979
Kazuko Miyamoto
Sept 11, 2015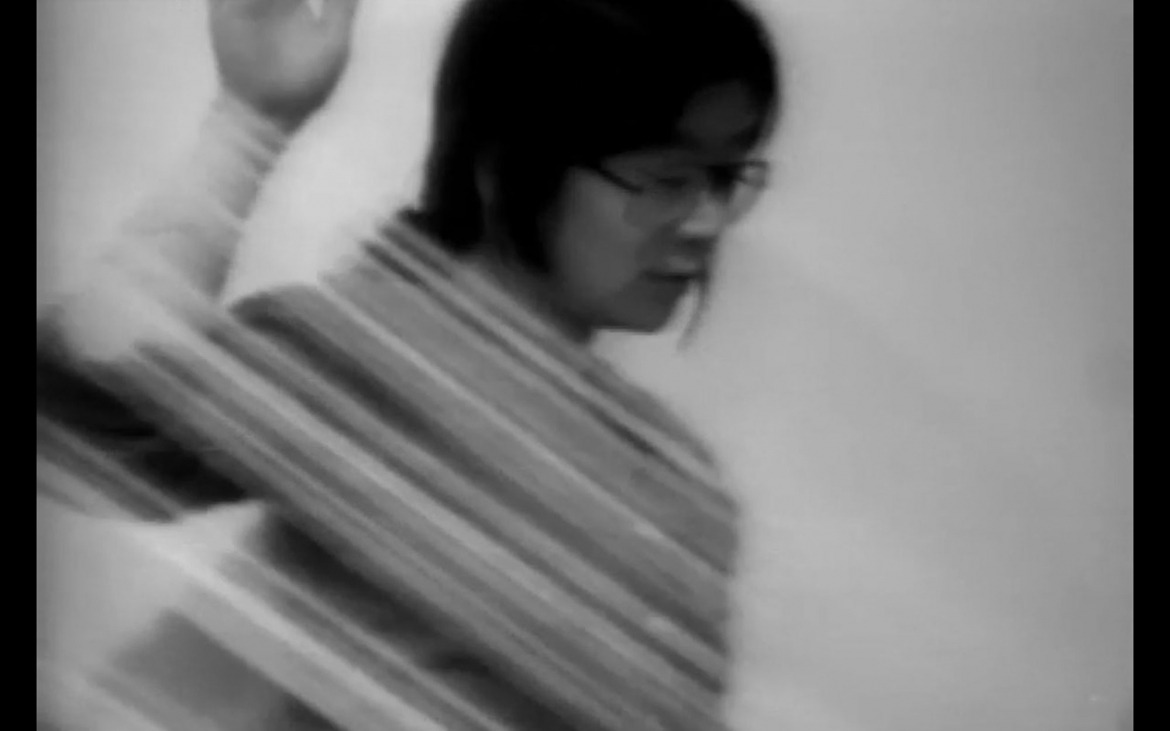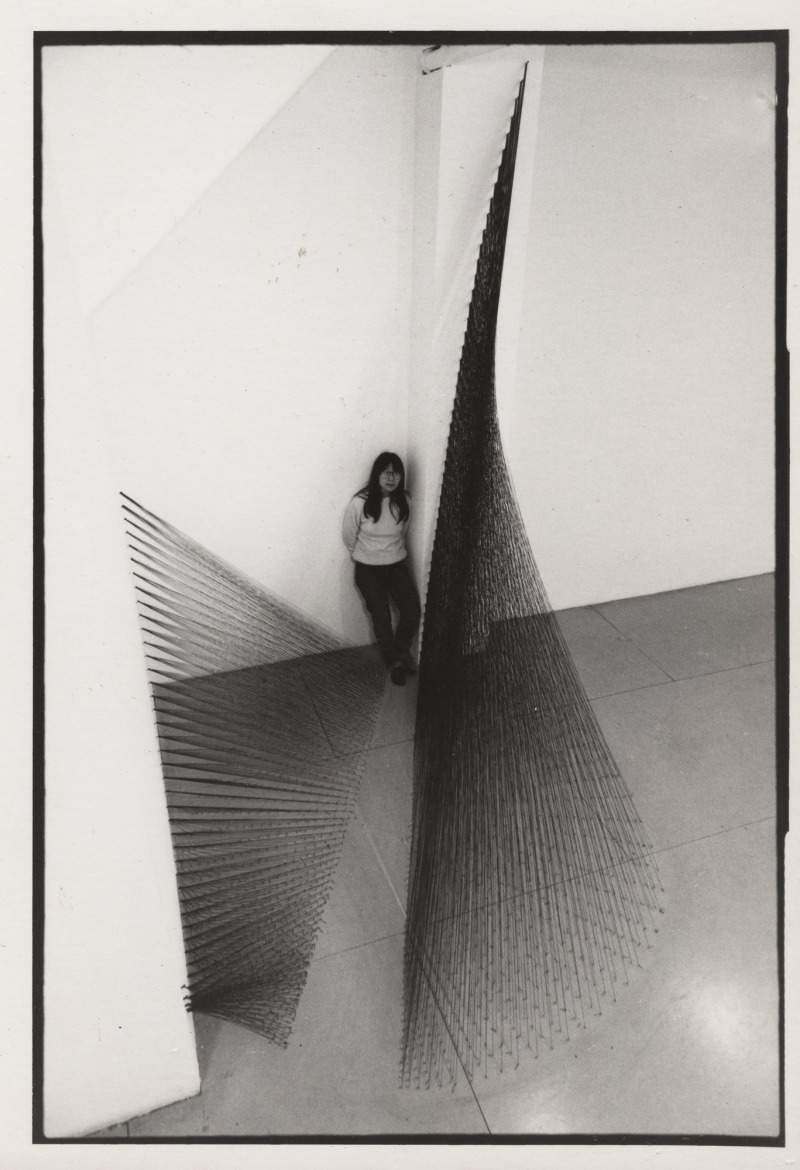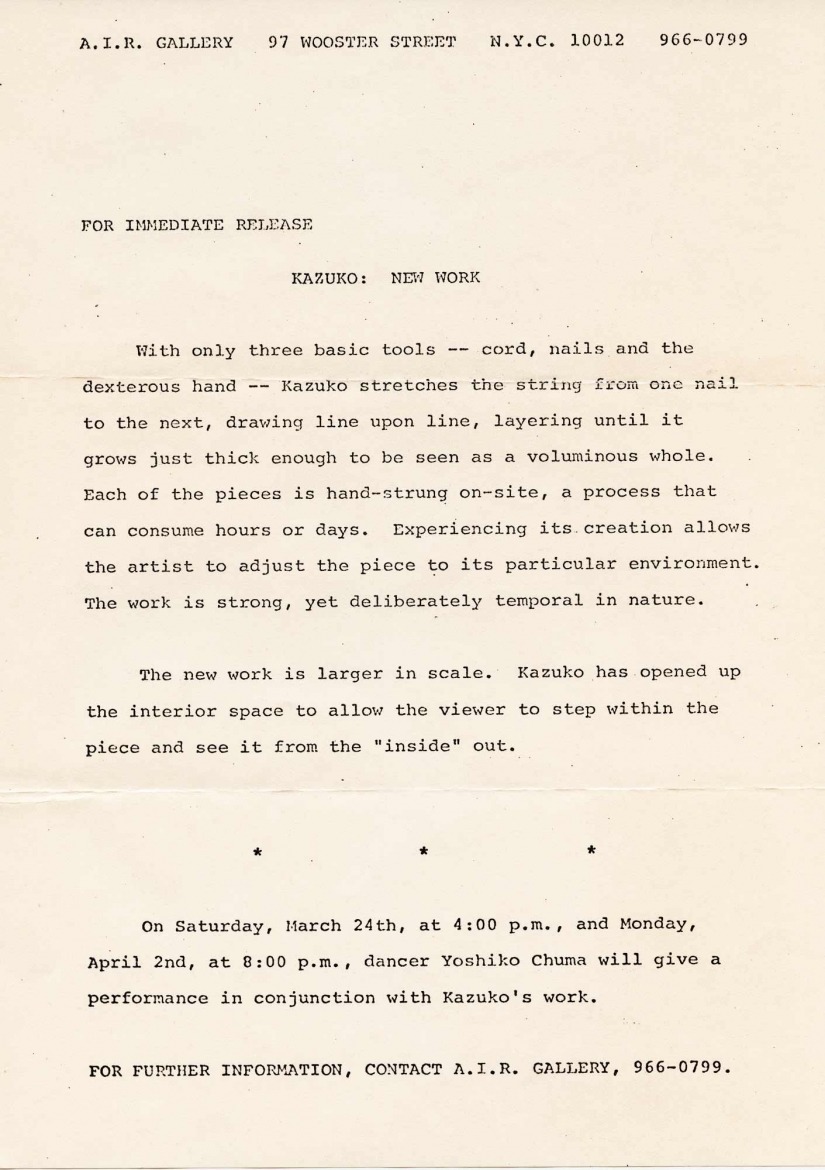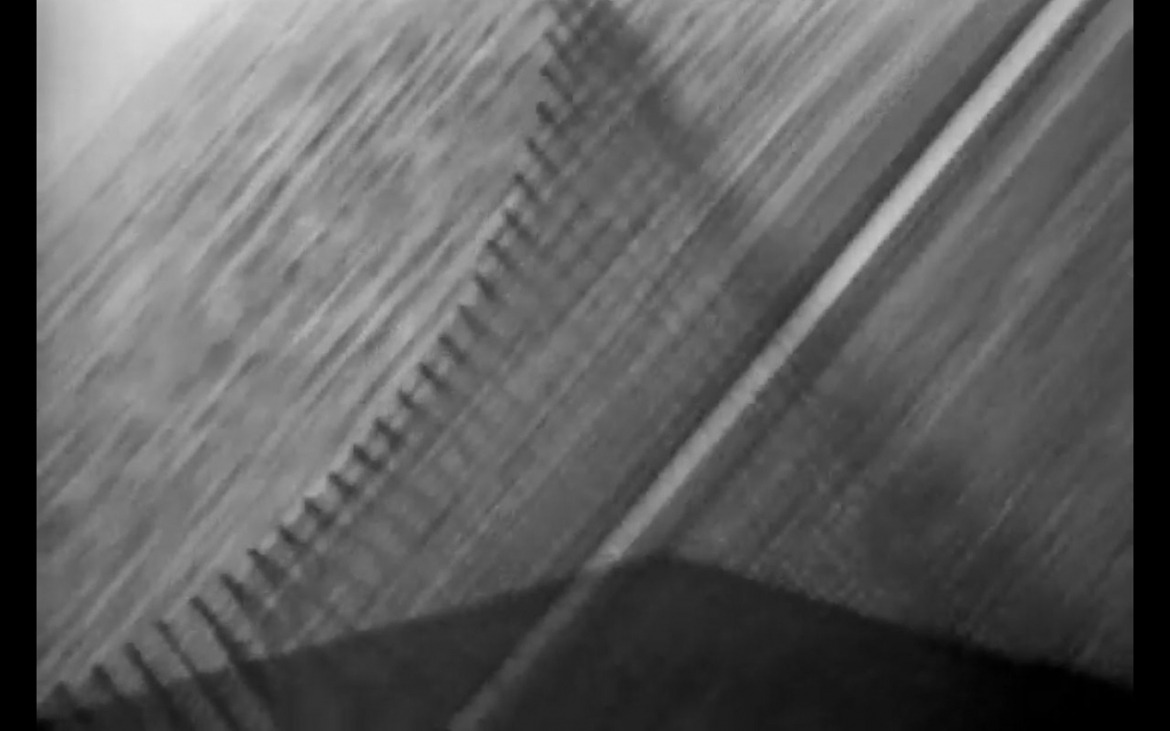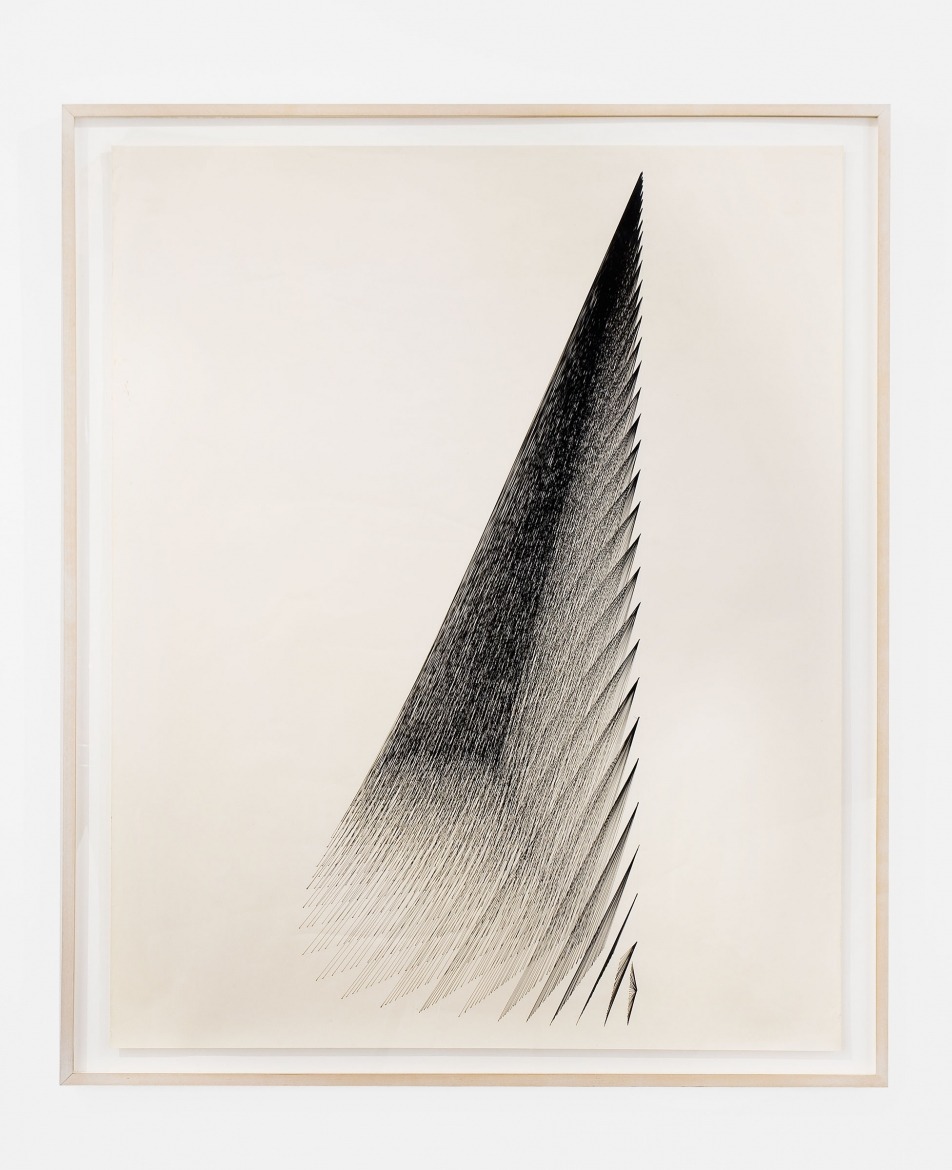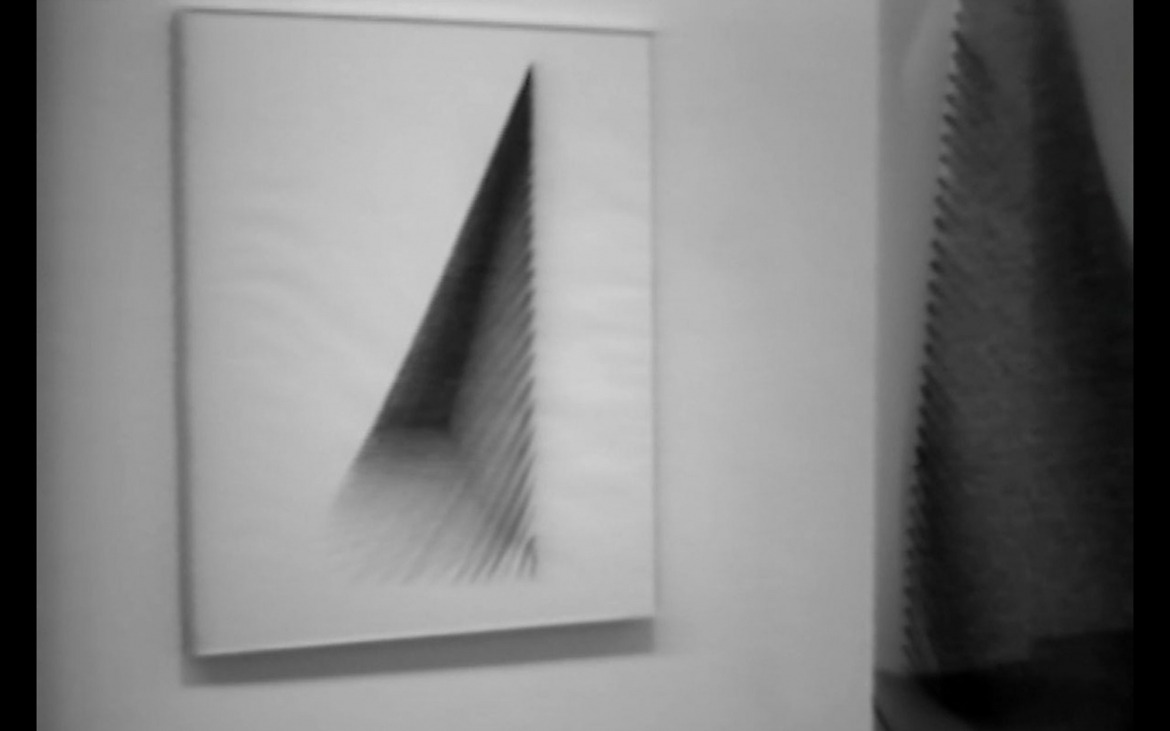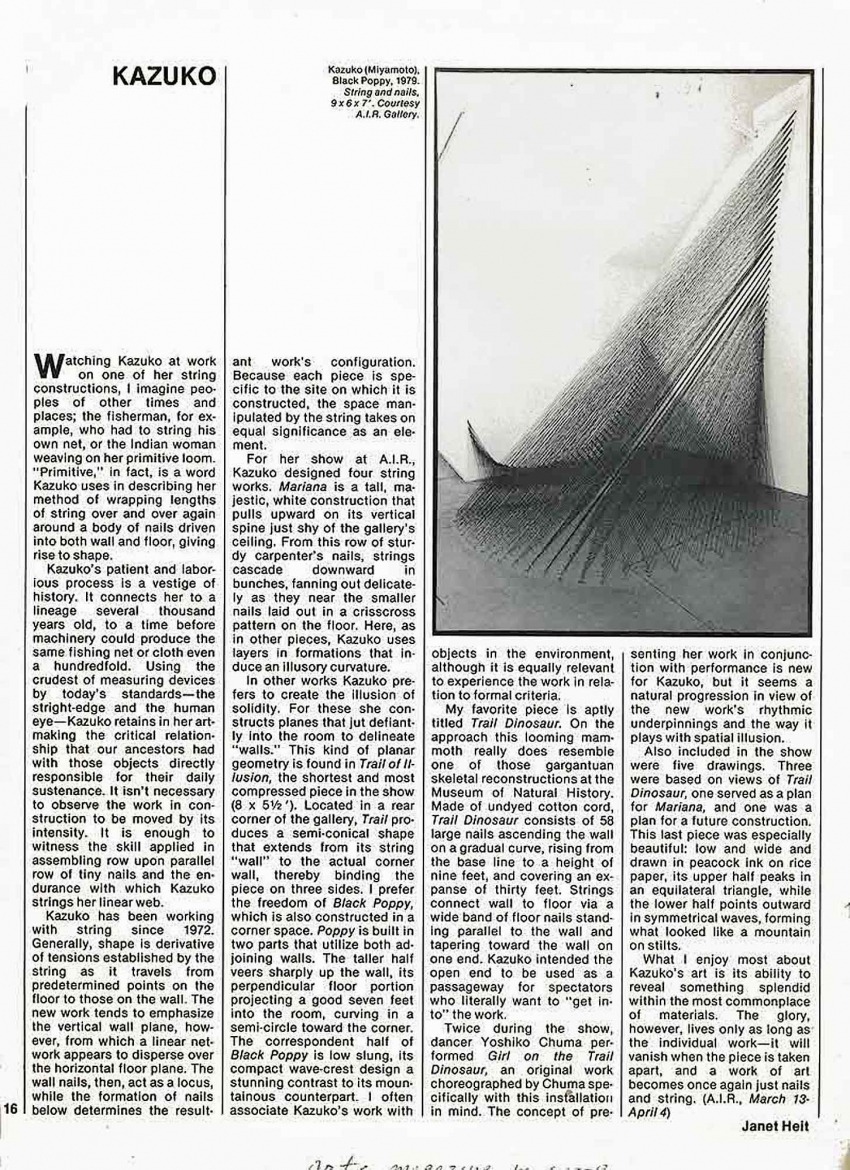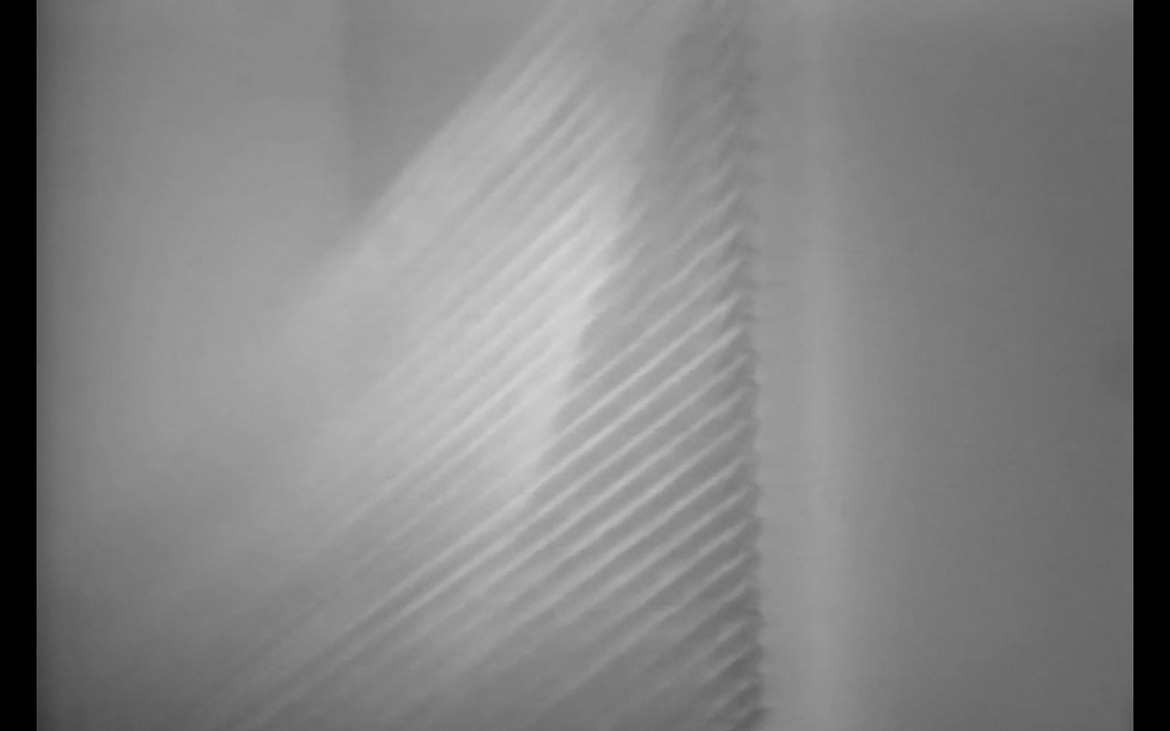 EXILE is pleased to inaugurate its new location with a special, one night only, screening of previously unseen footage of Kazuko Miyamoto's 1979 solo exhibition at A.I.R. Gallery in New York. The two early video reels have only recently been digitized as part of the gallery's ongoing research into, and archiving of, the work of artist Kazuko Miyamoto.
The exhibition entitled New Work was on view from March 13 – April 4, 1979 at A.I.R. Gallery at 97 Wooster Street in New York's Soho neighborhood. Miyamoto, who in 1972 was a founding member of the women's art collective A.I.R., showed her works on multiple occasions in solo and group exhibitions at the collectively-operating gallery. The exhibition consisted of four large-scale sculptural interventions named String Constructions by the artist. These works were titled, Black Poppy, Trail Dinosaur, Trail of Illusion, and Mariana, and were accompanied by five String Construction Drawings, which stood in direct relation to the works.
Turning away from painting, Miyamoto began creating her String Constructions in 1972. The earliest, still wall-mounted pieces, were created in her studio at 117 Hester Street (e.g. String along mortar line, 1972 in: Kazuko Miyamoto. Published by Exile, 2013, p. 49). Increasingly, these string constructions evolved to more complex forms (e.g. Untitled, John Weber Gallery, 1975. cat p. 54-55) or adopted elements of weaving (e.g. Egypt, PS1, 1978. cat p. 52). The artist also created few free-standing pieces (e.g. String around cylinder of my height, A.I.R., 1977. cat p. 63) though only one of these works still exists in the collection of the National Museum of Modern Art in Kyoto, Japan.
From the mid 1970s, Miyamoto's String Constructions started to extend from the wall into the space itself, resulting in three-dimensional shapes that responded directly to the architectural environment and often allowed for a spatial interaction by the viewer (e.g. Black Poppy, A.I.R., 1979 and Exile, 2009). With their growing complexity and dimension, Miyamoto's practice became increasingly collaborative, often working with artist, peers, and friends to create these works.
The 1979 exhibition, New Work, marked a turning point for Miyamoto as she again evolved her practice towards new artistic strategies expressed through materials such as cardboard, natural elements (twigs and leaves), and packaging paper. By 1980, following the birth of her son, her work became "more organic and natural" resulting in complex, but still almost always temporal, installations, sculptures and outdoor projects.
All string constructions are based on drawings as their source and begin with nails hammered into a surface; either solely into a wall, or into wall and floor. Two such nails are then connected to each other by industrial cotton string or, less often, by hand-dyed wool. By interlocking with the architectural space none of these works are intended to extend past their exhibition's life span. They are by definition temporal and stand in direct relation to the artist's body. In fact, one could argue that body and space are made visible through string and nail.
The two video reels, now shown for the very first time, document the four string constructions on display at the 1979 exhibition, approaching the construction from different angles and fleeting perspectives. The filming was done after hours with a small group of the artist's friends present within the gallery. Over the course of the filming, this small group of people started to interact spontaneously with the works or is at times specifically directed by Miyamoto. Using mainly a hand-held video camera, the two reels present itself somewhere between documentation and spontaneous participatory happening.
None of the artworks in the exhibition have been seen in public since this 1979 exhibition except the string construction Black Poppy which has been re-installed by Miyamoto at EXILE in 2009. The ink drawing Trail Dinosaur, also visible in the video, was recently shown as part of the exhibition Kazuko Miyamoto <> Florin Maxa: A dialogue at EXILE@ONETWENTYEIGHT in New York.
On two occasions during the exhibition in 1979, the dancer Yoshiko Chuma performed A girl on trail dinosaur, which was also recorded on video.  This reel was also digitized and can be viewed upon request.
Should you have any information on these events please contact the gallery.
On view:
Kazuko Miyamoto: Documentation of A.I.R. exhibition, ½-inch EIAJ open reel video tape transfer to DVD, (Part 1: 23:32 min), 1979
Kazuko Miyamoto: Documentation of A.I.R. exhibition, ½-inch EIAJ open reel video tape transfer to DVD, (Part 2: 31:45 min) 1979
Viewable upon request:
Yoshiko Chuma and Kazuko Miyamoto: A girl on Trail Dinosaur, ½-inch EIAJ open reel video tape transfer to DVD, 27:26 min, 1979