Jack Smith in Cologne, 1974
Gwenn Thomas
Birgit Hein

Oct 10 - Nov 1, 2009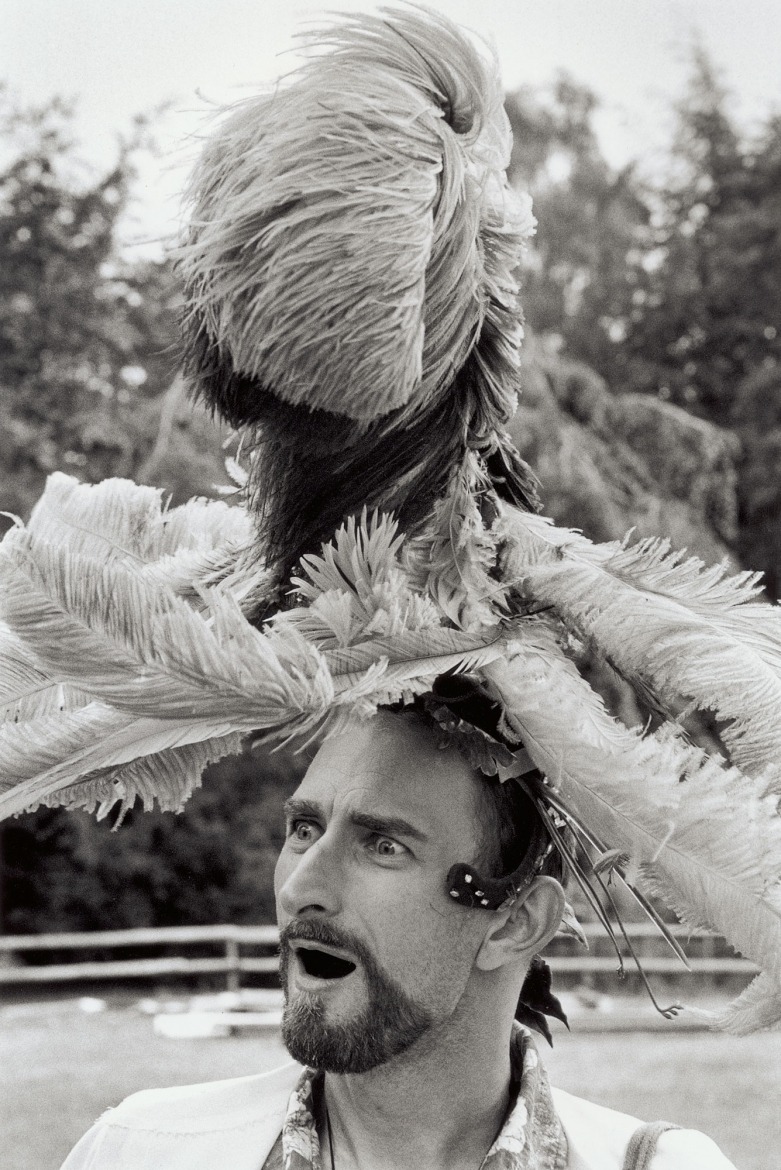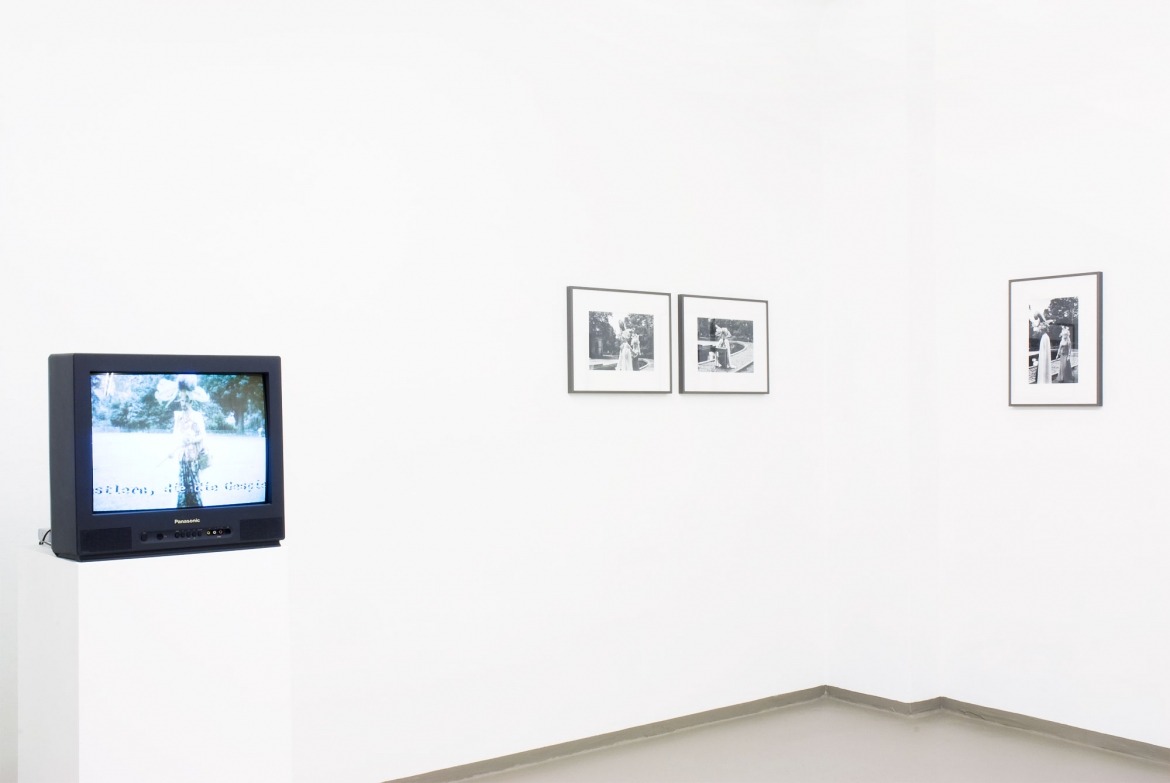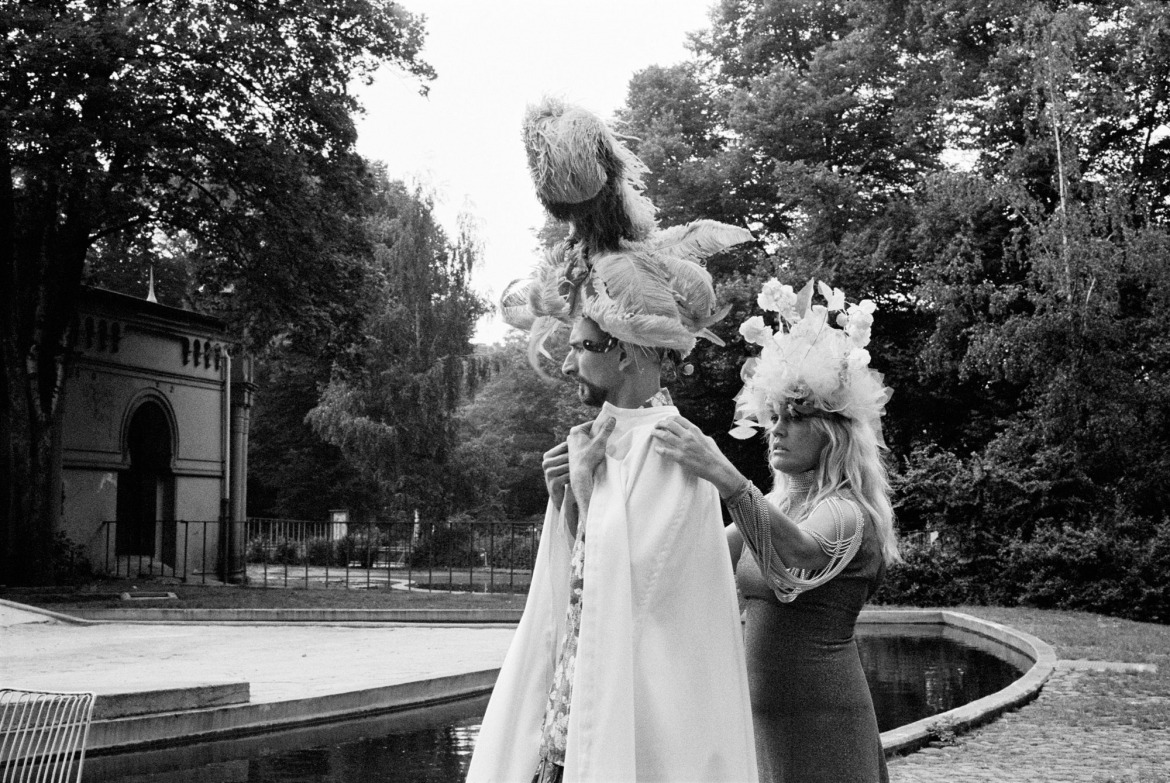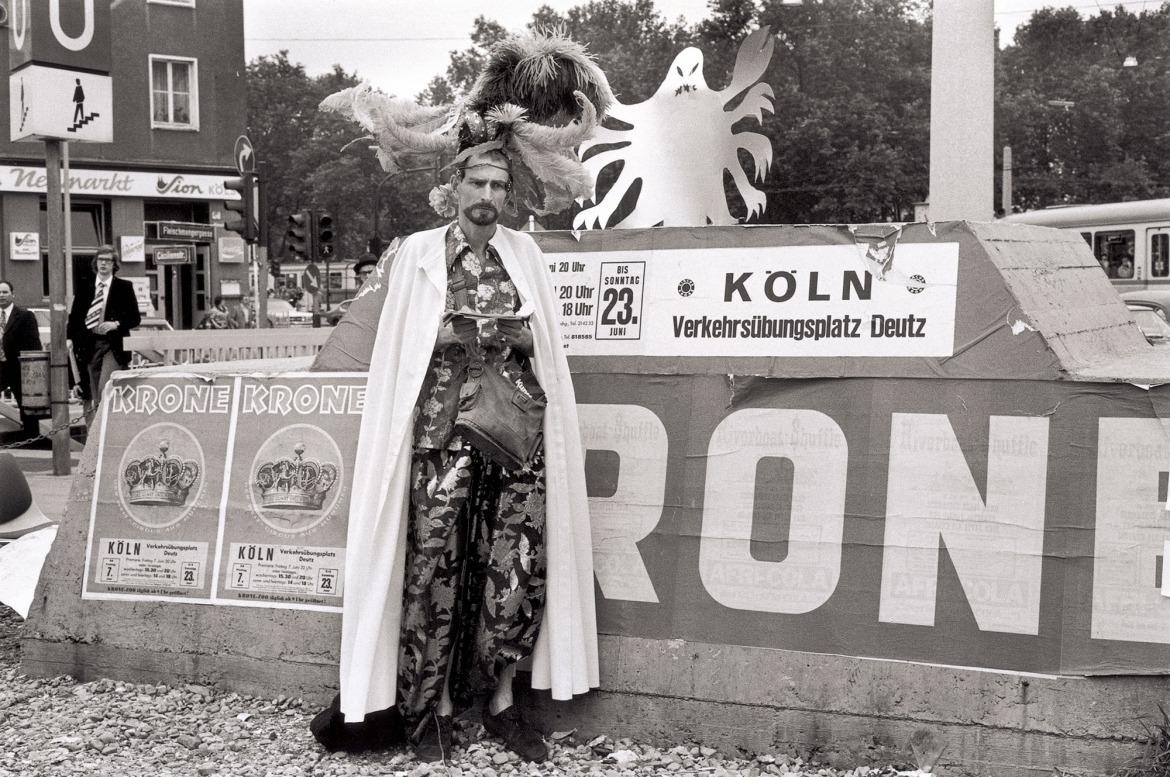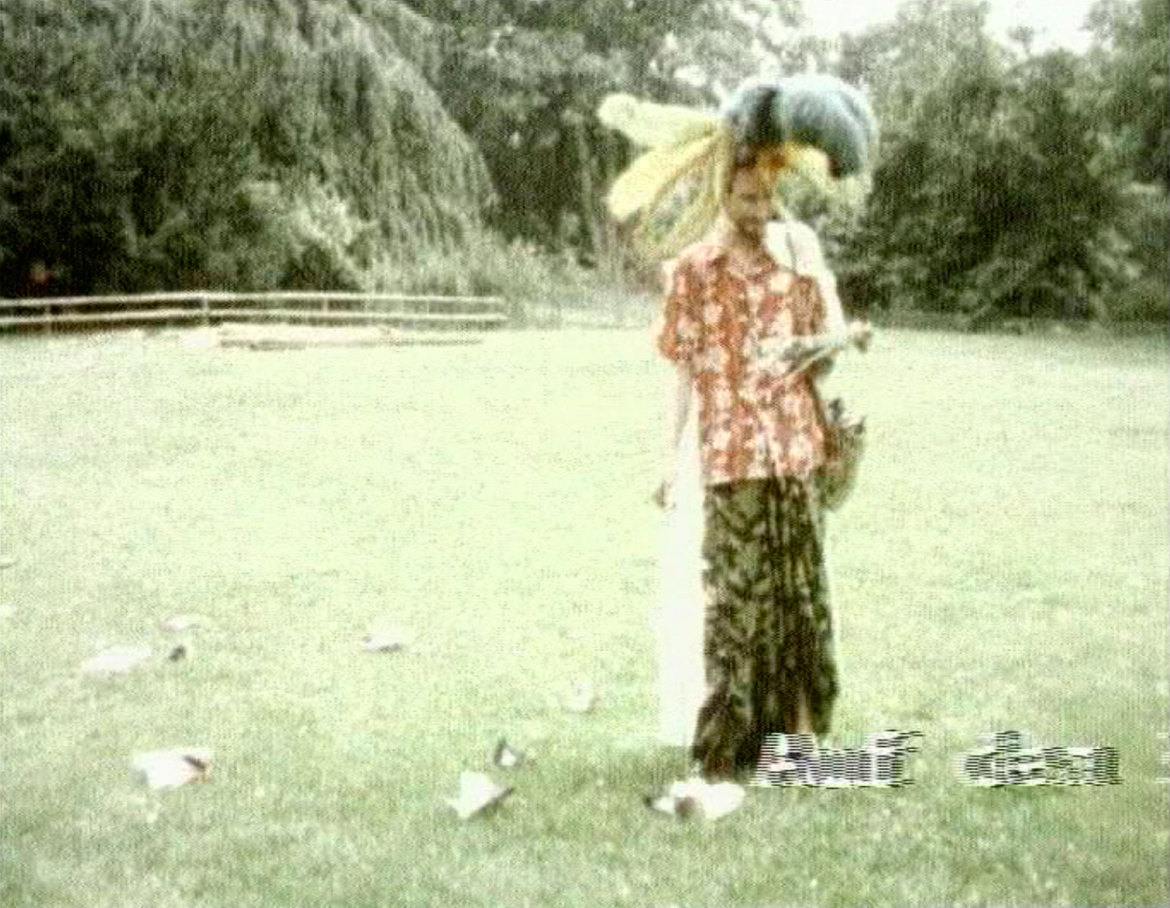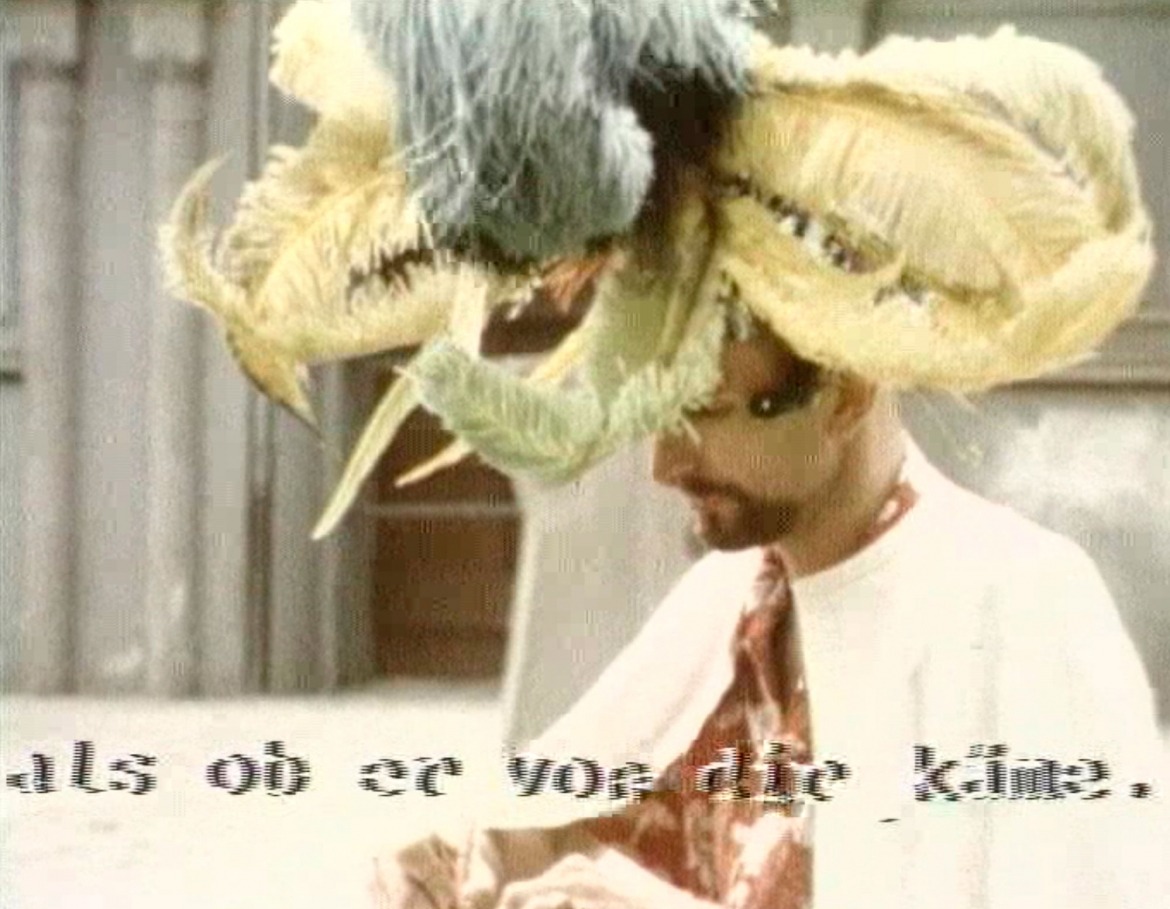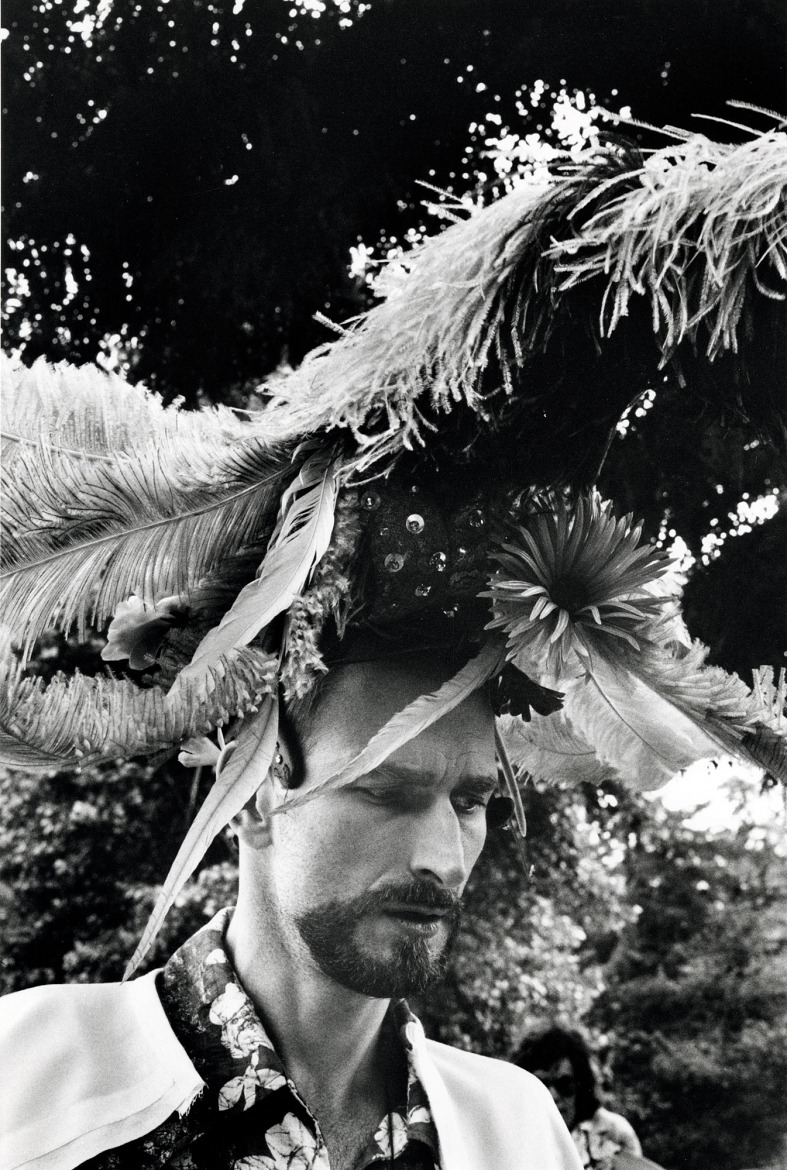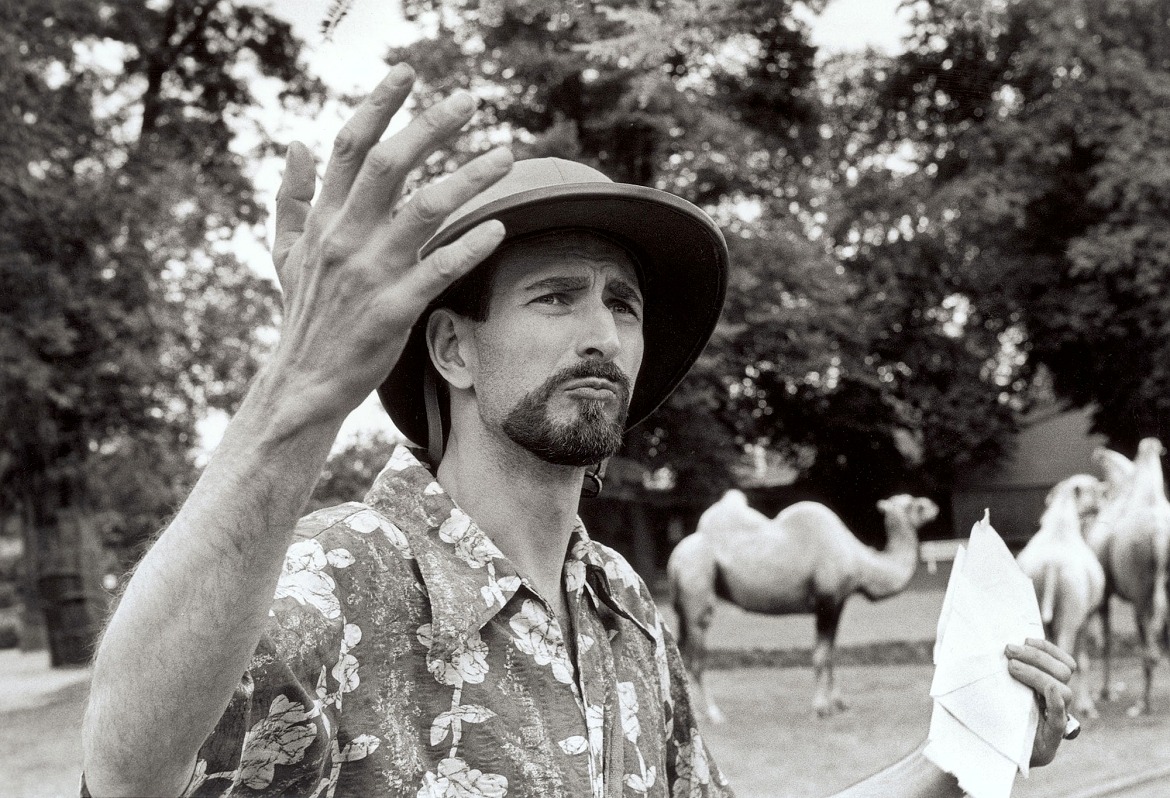 The exhibition Jack Smith in Cologne, 1974 brings together photographs by Gwenn Thomas and a film by Birgit Hein, both documenting a performance by Jack Smith in the Cologne Zoo as part of Projekt 74 organized by Kunsthalle Köln.
Jack Smith (1932-1989), while often under-recognized, is clearly one of the most influential artists of American postwar Art. He was arguably the inventor of an aesthetics which came to be known as 'camp' and 'trash', using no-budget means of production to create a visual cosmos heavily influenced by popular film and kitsch culture. Without Smith it is hard to imagine independent cinema, experimental theater and performance art in its current form.
His highly political and critical views disregarded essentially all notions of artistic production while his affinity for popular culture and his ability to transform the every day into art lead the way to what was later labeled Pop Art. Smith's artistic practice was a major influence on filmmakers and artists such as David Lynch, John Waters, Cindy Sherman, Laurie Anderson and Andy Warhol who describes Smith as "the only person I would ever copy."
In 1974, Birgit Hein produced a feature on Smith for the influential TV program Kino 74 on German TV Station WDR. Thomas went to Cologne to document Smith's performance for the New York-based avant-garde magazine Avalanche.
Hein's and Thomas' works show a costumed Smith and reveal the artist in a comical yet serious project critical of the implications of national boundaries, landlords and the concept of rent. Thomas' black and white photographs are organized as a cinematic sequence and give a intricate insight into Jack Smith's work. Hein's beautifully shot documentary feature introduced Smith to a larger audience well before he was recognized in the United States. Both their powerful documentations stand for themselves as artistic works as much as they offer a unique insight into the work and persona of Jack Smith.
Birgit Hein is a German film director, producer and screenwriter who has made experimental films since the 1960s. Hein has won many prestigious Awards and her films have been screened at festivals worldwide. She lives and works in Berlin.
Thomas' artworks have been exhibited in numerous exhibitions in the US and abroad. Her work is included in many public and private collections, among them the Metropolitan Museum of Art, New York; Museum of Fine Arts, Houston; Philadelphia Museum of Art, Philadelphia as well as numerous private collections. She lives and works in New York.
The exhibition is produced in cooperation with LIVE FILM! JACK SMITH! Five Flaming Days in a Rented World from October 28 – November 1, 2009 at Arsenal Institute for Film and Video Art and Hebbel Am Ufer Theater in Berlin.
Panel Discussion: Sunday, Nov 1, 2009: 1 – 3 pm
Lucky Landlordism of Taboo. Jack Smith in Germany: A panel discussion with Birgit Hein, Petra Korink, Klaus Mettig and Katharina Sieverding. Moderated by Fesival Curator Marc Siegel
This project has since been included in the following exhibitions:
Jack Smith: Cologne, 1974. Photographs
by Gwenn Thomas, Film by Birgit Hein
Space Studios, London
Nov 1 – Dec 22, 2013
Number Six: Flaming Creatures
(with John Bock, Lizzie Fitch, Paul McCarthy, Bruce Nauman, Tony Oursler, Paper Rad, Peaches, Ryan Trecartin, Ed Ruscha and others)
Julia Stoschek Collection
Sept 07, 2012 – Jun 29, 2013
I was a male Yvonne De Carlo
(with John Baldessari, Guy Ben-Ner, Julien Bismuth and Jean-Pascal Flavien, Stanley Brouwn, Allen Ruppersberg, Jack Smith and others)
Museo de Arte Contemporaneo De Castilla y Leon, Leon, Spain
Jun 25 – Jan 08, 2012