Butterfly
Howard McCalebb

Jun 6 - Jul 4, 2009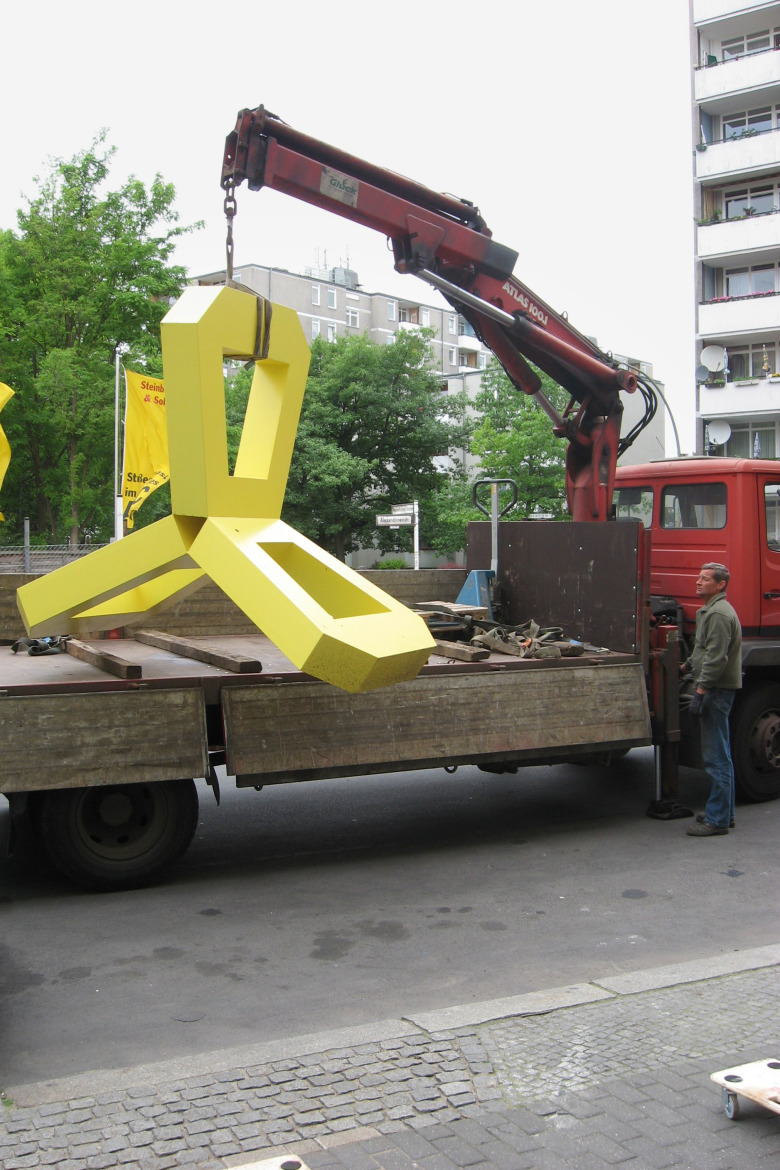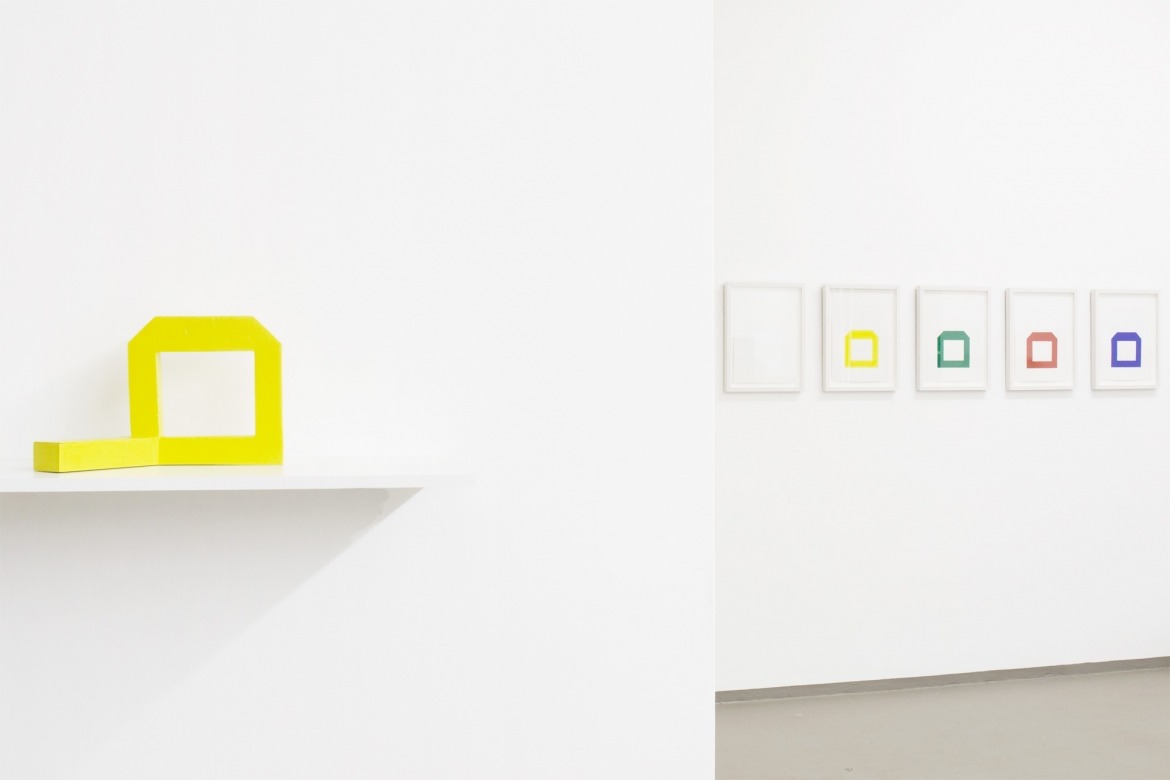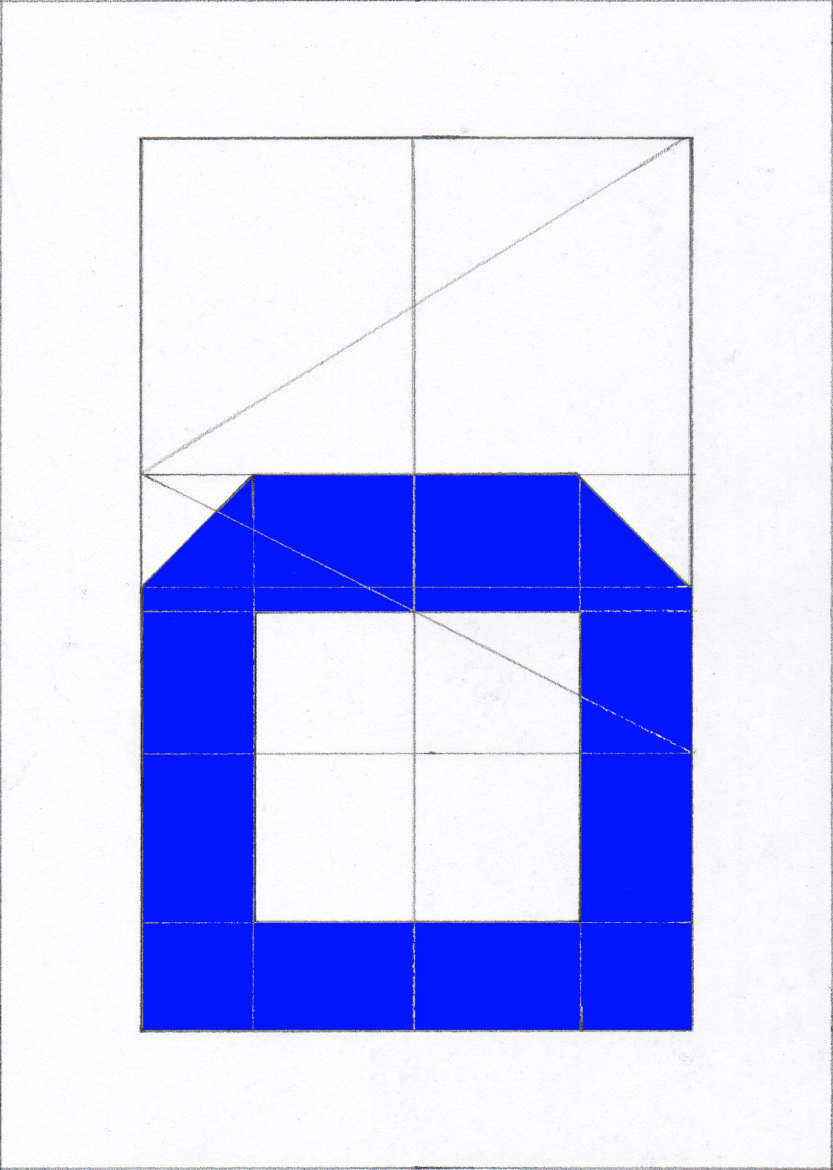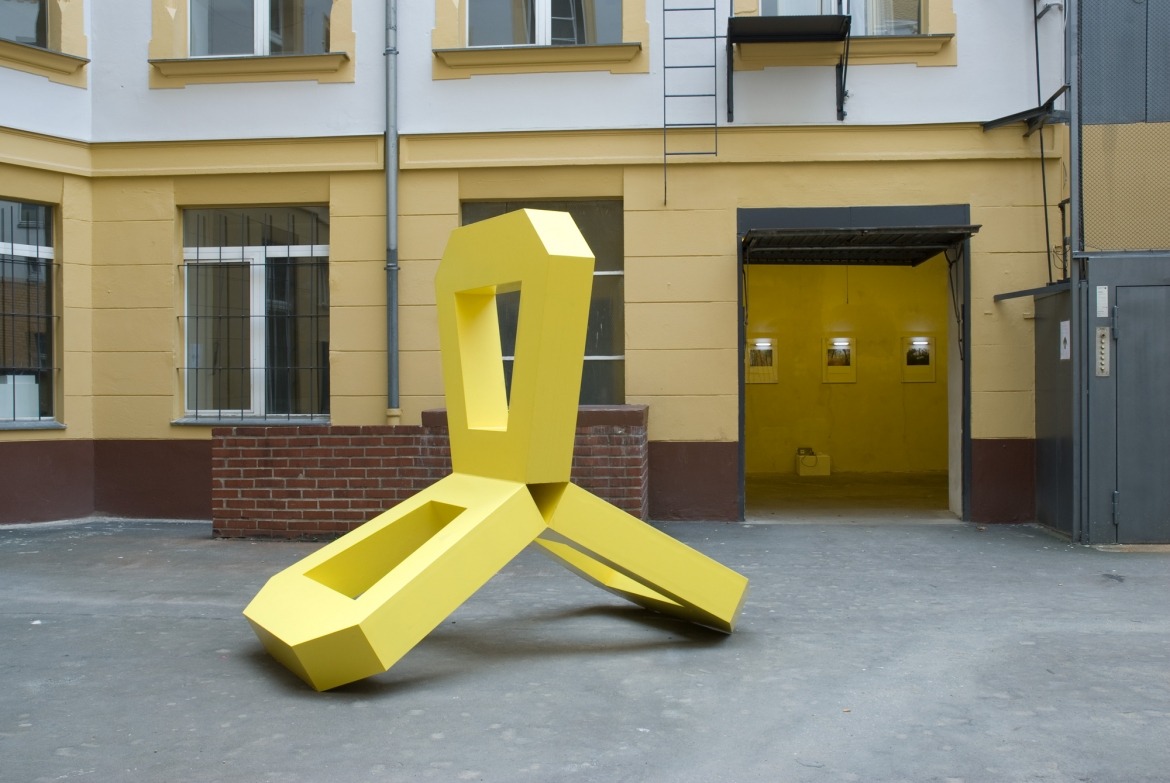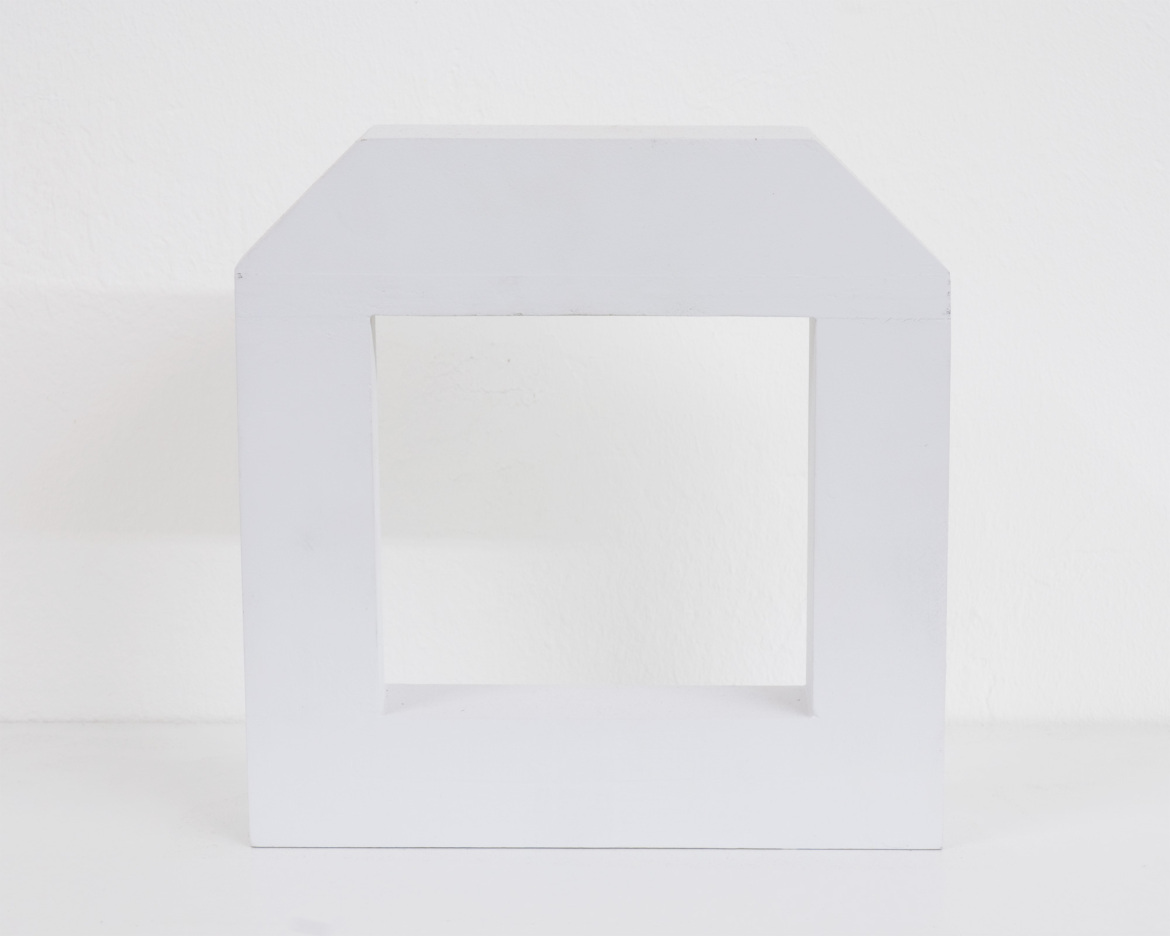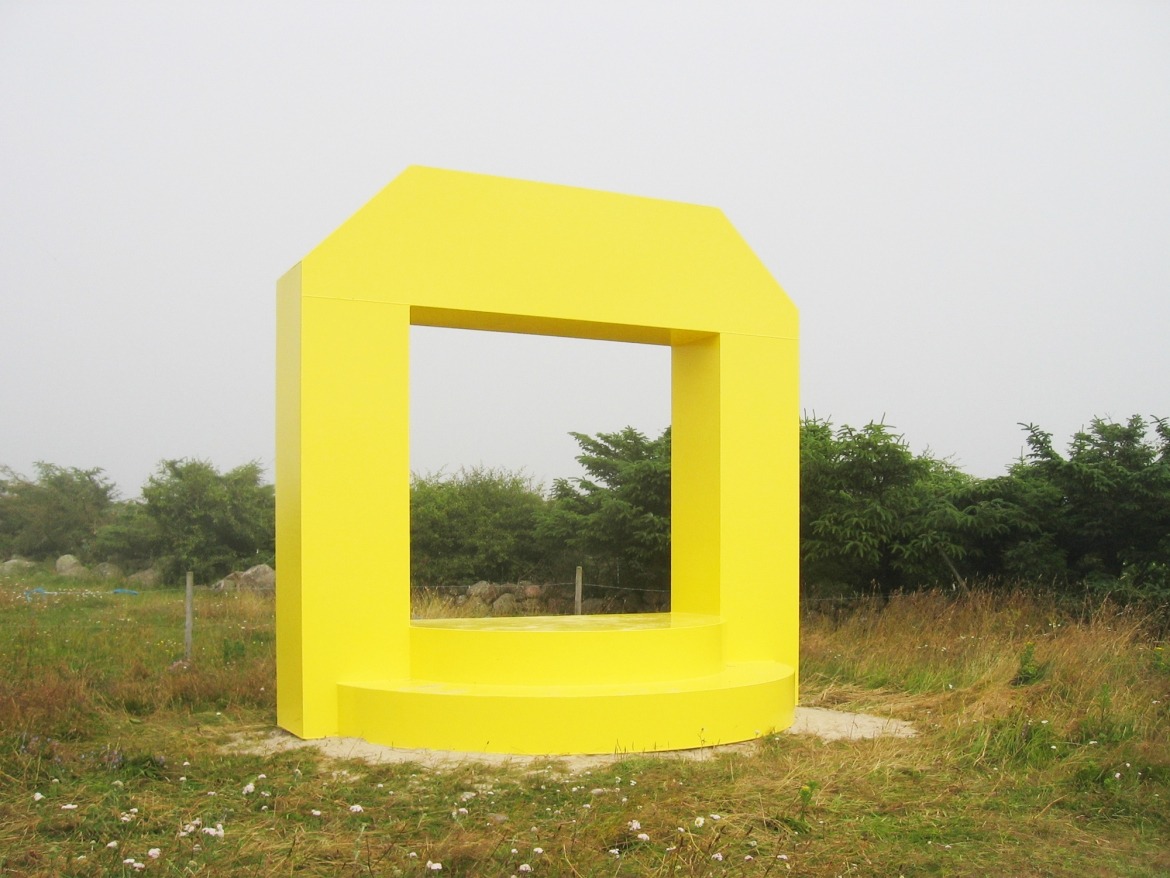 EXILE is proud to present his first Berlin-made large-scale outdoor sculpture entitled Butterfly. The poetic title, color and shape of the sculpture are juxtaposed with the extreme weight of the material resulting in an almost weightless abstraction.
The work of Howard McCalebb, born in 1947, is deeply embedded in studies of geometric form and order that he then transfers into drawings as well as small wooden and large–scale metal sculptures. His works are the result of an extensive visual research into one of mankind's most fundamental aesthetic principles: the Golden Ratio (Goldener Schnitt).
Howard McCalebb graduated from Cornell University in 1972. He recently located from New York to Berlin where he runs the gallery and artist residency Dada Post in an old factory in Berlin/Wedding. His work has been exhibited both nationally and internationally. Solo exhibitions include Kulturfabrikken in Copenhagen, Denmark and Momenta Art, NY. His large-scale outdoor sculptures have been exhibited in countries such as Norway, Bulgaria and China.