[…]
Stephan Jung

Sept 7 - Oct 5, 2013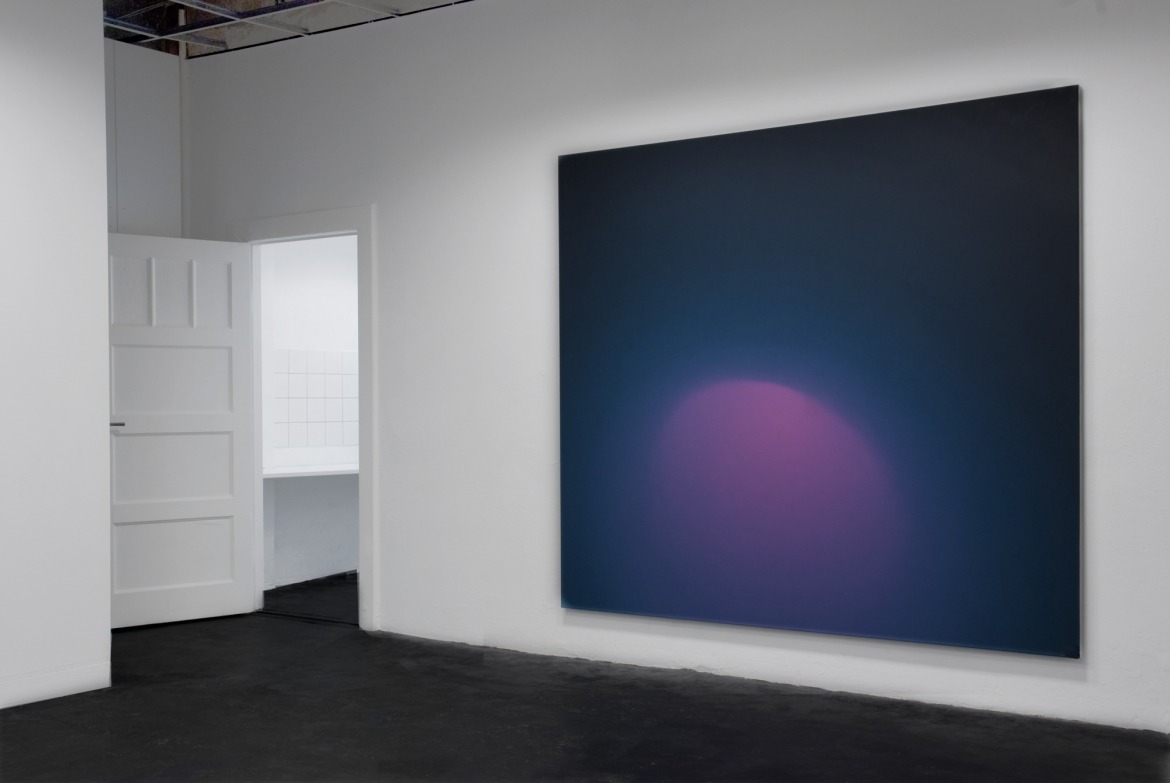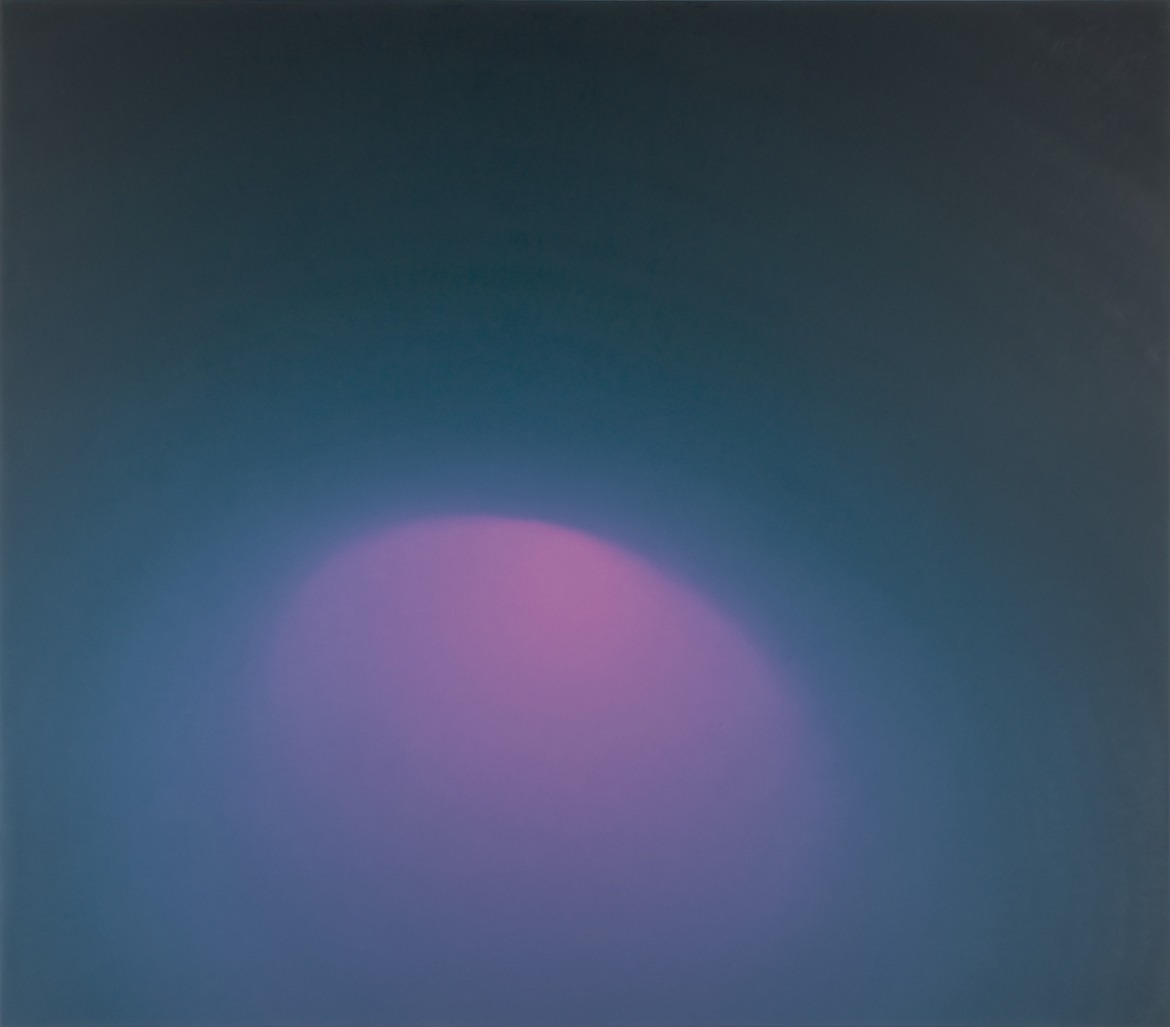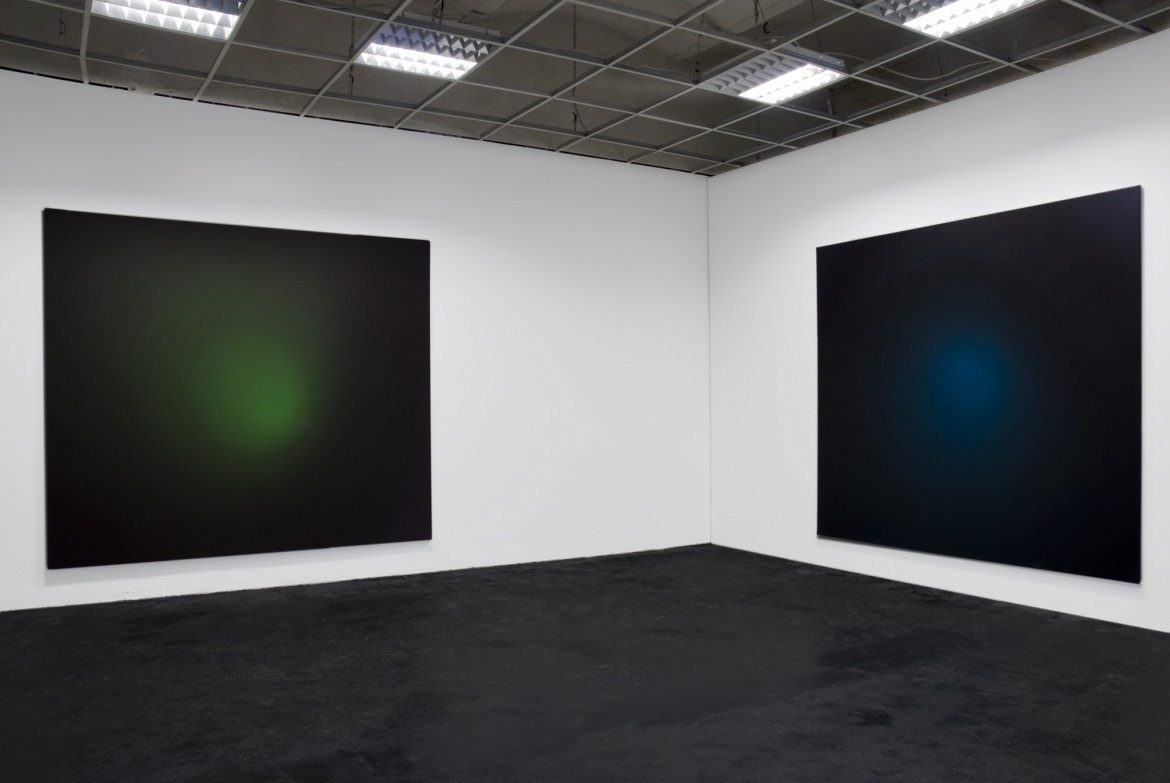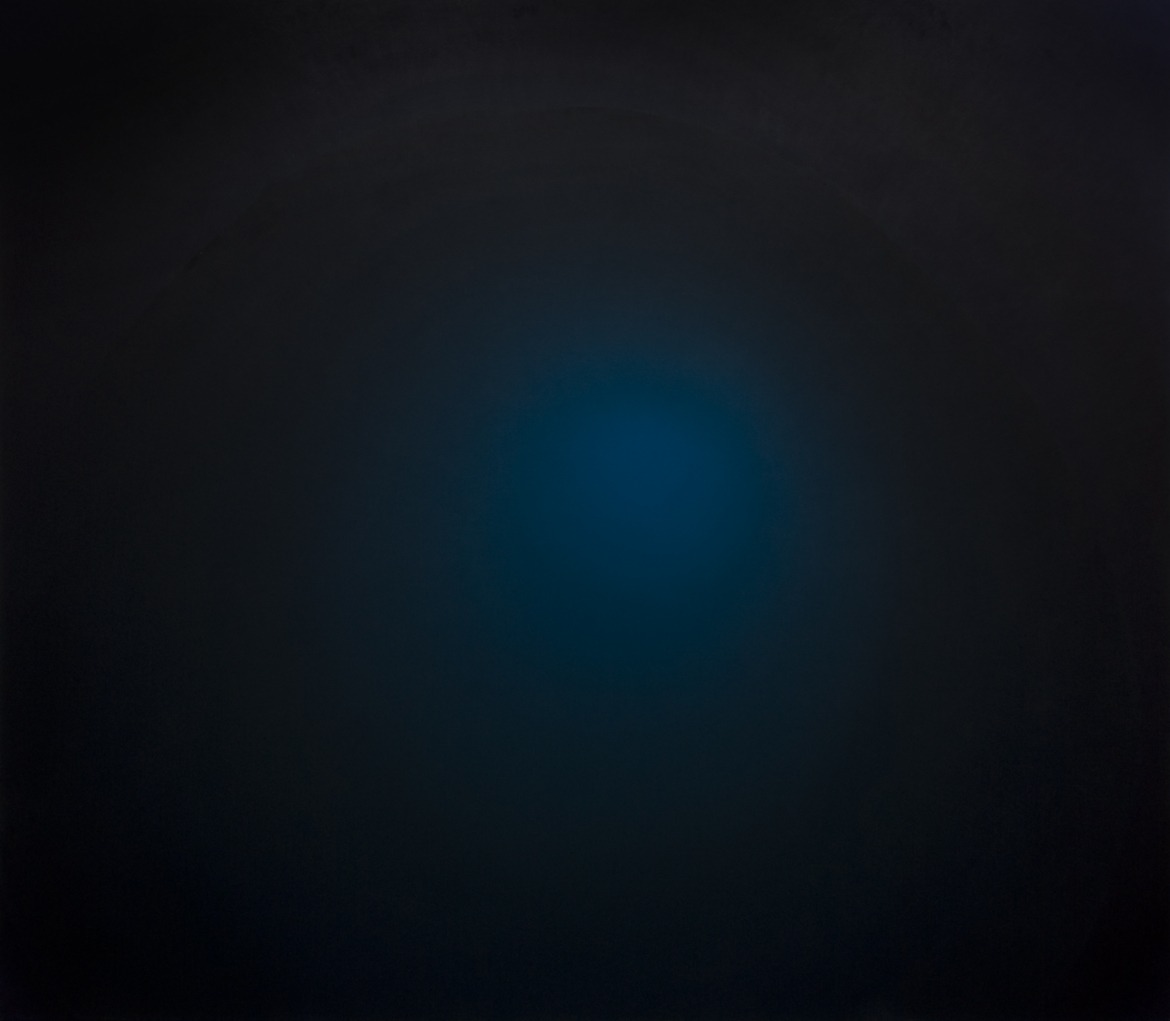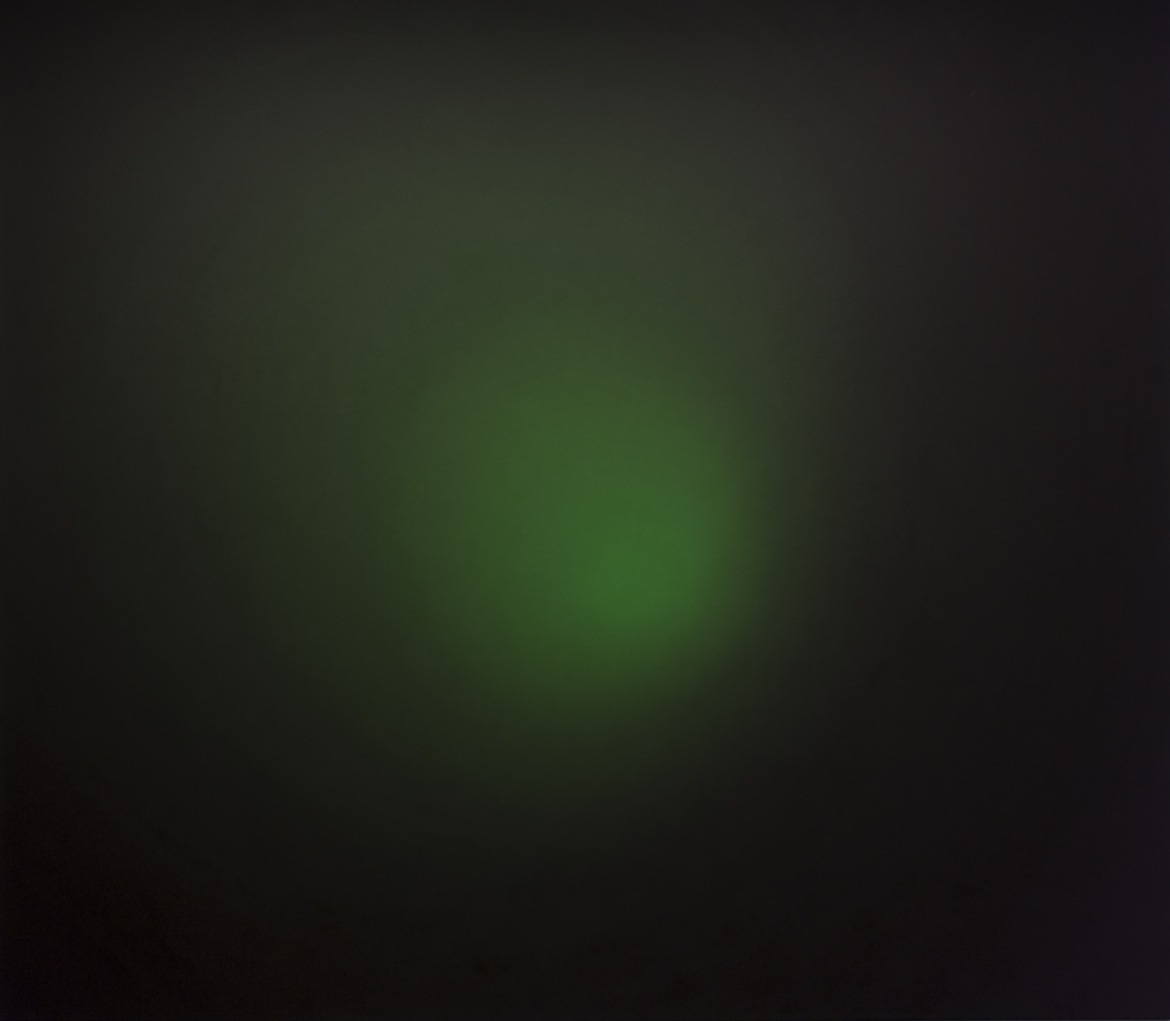 "Your search – […] – did not match any documents.
Suggestions:
• Try different keywords."
This is the result when typing Stephan Jung's exhibition title into Google – a surprise, an impossibility: the fatal syntax error of the search engine. Within a quotation "[…]" are referred to as ellipses of an extended quote for the sake of clarity. This abbreviation, when now chosen as the exhibition title, alludes to such a particular edit, that is nevertheless part of the overall story of an artist's work and biography.
[…] is Stephan Jung's first solo exhibition in Berlin in over ten years. Jung established himself through his elaborate techno-cratic paintings of the mid 1990s and early 2000s. Amongst others, he developed a series of paintings consisting of monochromatic gradients overlaid with finely-painted blurred colored spheres, while in other works these contours appeared as explosive three-dimensional shapes that seemed as if one was deeply zooming into a Photoshop or early 3D rendering file.
Whilst possibly even more impressive from today's point of view, these early works appear reminiscent of a particular context and Zeitgeist. His enlarged color-blur-gradients, for example, appear as if retroactively looking straight into the blinding lights of a Berlin nightclub whilst intoxicated: a distant memorial to a merger of body, light, and beat through the surface of a large canvas. "Jung's paintings are eccentric expressions and are without coercive statement. Stephan Jung's paintings simulate without symbolism pseudo-realistic spaces, bodies, transparencies, light sources." (Giti Nourbakhsch in "Stephan Jung", Galerie Hammelehle und Ahrens, Stuttgart, 1997.
Now, more then a decade later, this positivistic, almost delirious state has given way to a radical and sobering, yet concise, reduction: whilst the elaborately executed painted gradient backgrounds remain, most of the light spheres have all but disappeared in favor of just a single remaining, brightly penetrating, light source that seems to pierce from a distance onto or through the canvas.
This extreme painterly reduction appears to set the viewer in direct relation to the particular light source in each painting itself creating a spatial relationship not unlike looking at a projection screen. Now, the works in […] appear as a kind of inverted analogy to Plato's cave; it is the viewer that is blinded and becomes the prisoner, though instead of the illusion of varying shadows, he/she is forced to directly stare into a single monotonous light.
When seen as a continuation of his older works, these singular lights also risk to disappear and leave the viewer to nothing but complete emptiness represented through the totality of a grey gradient that seems to annihilate everything and reflect nothing. Set back in context with the impossibility of a google search, the works in […] are in fact either fatal destructions or energetic beginnings, in any respect they are like blind spot mirrors that are left to be filled by each viewer.
Jung's new works offer the simplicity of a precise moment of reflection without directing the viewer to a particular reading. Regardless, they inherit a shimmer of possibility and it is up to the viewer to reflect upon it.
Stephan Jung, born 1964, studied at Akademie der bildenden Künste Stuttgart with K.R.H. Sonderborg and Joseph Kosuth. He has exhibited extensively in galleries such as Eigen+Art, Berlin and Galerie Philomene Magers, Munich as well as in public institutions such as Staatsgalerie Stuttgart and Hamburger Bahnhof, Berlin. His last solo exhibition in Berlin was in 2002 at Galerie Eigen+Art. Jung is represented by Hammelehle und Ahrens, Cologne.