Jack Smith in Cologne, 1974 & 2018
Gwenn Thomas
Aug 03 – Aug 31, 2018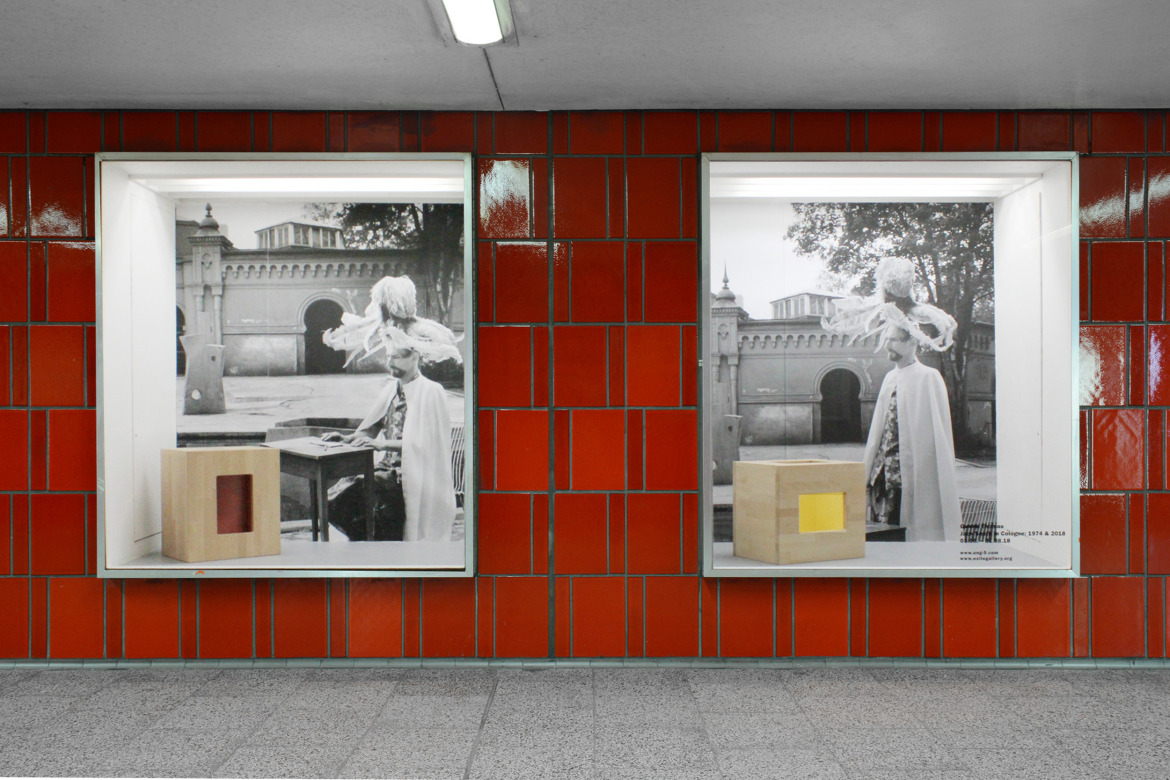 At ≈5 in Cologne, EXILE is proud to present works by New York-based artist Gwenn Thomas. The exhibition, entitled Jack Smith in Cologne, 1974 & 2018, is located inside two publicly accessible vitrines within the underground station of Ebertplatz.
The exhibition combines two distinctly different times and modes of artistic production for the artist. Two recent sculptural objects refer to the artist's ongoing interest in modernist shapes and legacies was well as material membranes and optical transparencies. These works do not directly refer, but associate to the photographic process of light passing through a particular defined space and object to create impact.
With photography being a core medium and interest for the artist, Thomas became a regular contributor in the 1970s to the legendary NY-based art publication Avalanche. The two exhibited photos show the artist Jack Smith during his performance in Cologne Zoo in 1974. The extended series of over 50 photographs was photographed by Thomas for a feature in issue 10, Dec 1974 of Avalanche where they appeared collaged into a story-board entitled A Thousand and One Irrational Jingoleanisms of Lucky Landlord Paradise. Cologne Museum Festival of Fear, 1974.
It is the first time that these photographs are shown in Cologne. The complete set of photographs is now also in the collection of the Museum Ludwig, Cologne.
→≈5